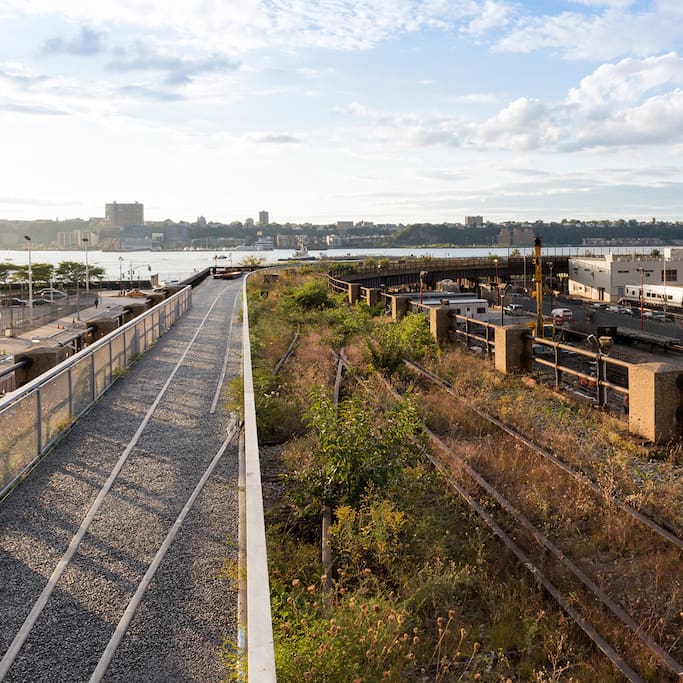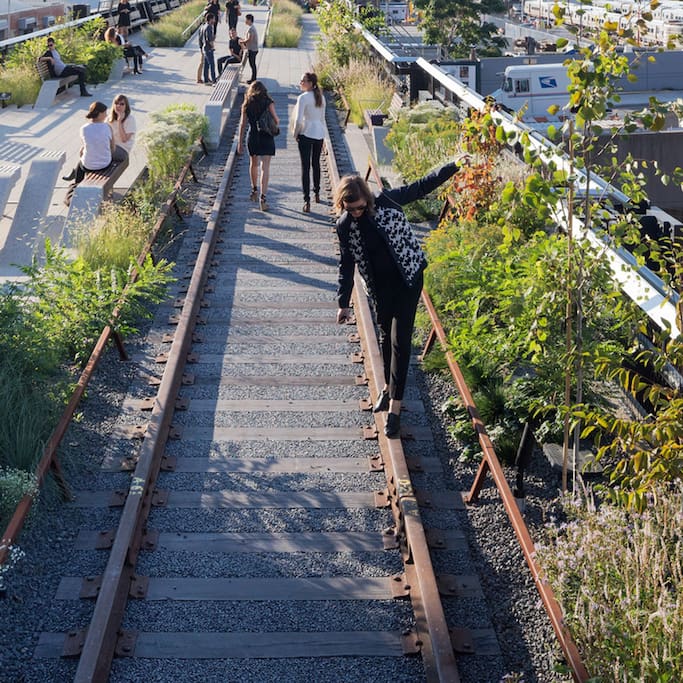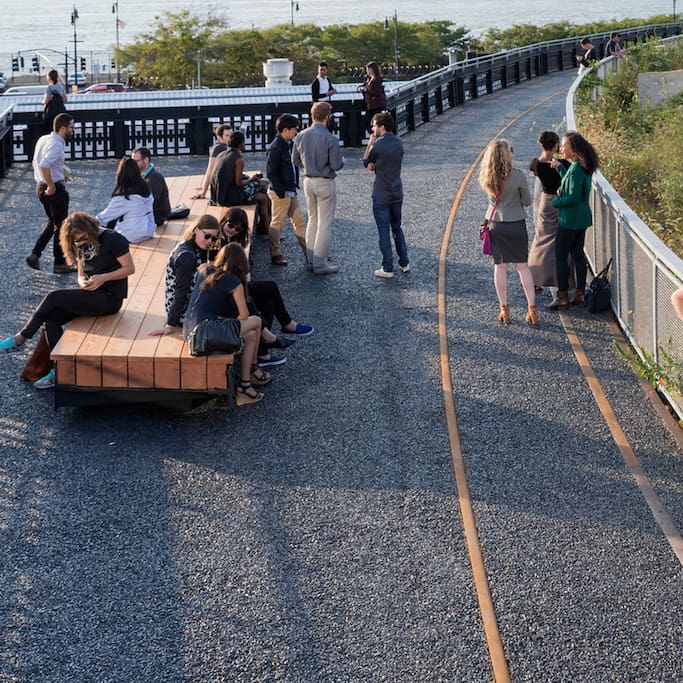 Poleca 1100 lokalnych gospodarzy
·
A public park built on a 1.45-mile-long elevated rail structure, that used to be in operation as a freight rail line from 1934 till 1980. A similar structure exists in Paris, known as the Promenade Plantée.
Wspierane przez Foursquare
Lokalizacja

New York, NY 10011
Status godzin pracy

Closed · Opens 7:00 AM
Wspierane przez Foursquare
Part old railway track part park. Wonderful walk above the city from 14th street all the way to 34th. Entrance right by Whitney musuem. Great poets, food and ice cream vendors lining the highline on your journey.
An elevated train track turned walking park in the famous meatpacking and chelsea area.
The High Line is a 1.45-mile-long elevated linear park, greenway and rail trail created on a former New York Central Railroad spur on the west side of Manhattan in New York City. Its a very beautiful location for an early morning run or a mid-week stroll. If you do want to visit on weekends, just…
The Highline has become one of the most popular places to see for New York visitors. It's a wonderful old train track overlooking the west side of lower Manhattan, complete with native plants landscaping.
The Chelsea Market, delicious tasty foods from seafood to American style brunches. Souvenirs and uniques Antiques shops, and gift cards organic coffee shops and natural herbs and spices flown from all over the world.