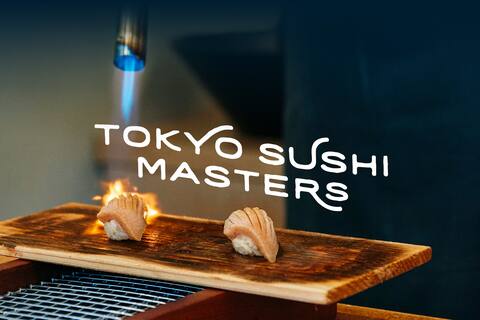 In Tokyo, sushi is everywhere—from hushed, high-end counters to mid-range spots with conveyor belts to the city's thousands of 24-7 convenience stores. Go deeper into the world of sushi by visiting the city's famous fish market or getting a lesson from a top chef.
Warsztaty robienia sushi
Becoming a master sushi chef can take a decade or more of study. Most students spend a couple years just learning to prepare rice. With these experiences, you can skip ahead and dive into the advanced curriculum—cutting fish and forming rolls.
Odkryj legendarny tokijski targ rybny
The world's largest fish market, Tsukiji covers 57 acres and employs around 60,000 people. It's where much of the world's best seafood ends up, either bought up by local chefs or packed up and shipped out around the world.
Zatrzymaj się w pobliżu Tsukiji Market
Only 120 visitors a day are allowed to witness the famous bluefin tuna auction at Tsukiji, and signing up means showing up in person before sunrise. Find a home close to the market so you can get in on the early morning action.