Electric Mountain Biking Peak District
Electric Mountain Biking Peak District
Liczebność grupy
Do 2 osób
Obejmuje
Jedzenie, Napoje, Transport, Wyposażenie
Electric Mountain Biking Peak District
Electric Mountain Biking Peak District
Liczebność grupy
Do 2 osób
Obejmuje
Jedzenie, Napoje, Transport, Wyposażenie
Using Electric Mountain bikes that make the uphills easy and the downhills fun. We will ride local trails from Buxton depending on the weather and conditions. We have routes for everyone, from beginner to those more experienced and include some lesser known trails off the beaten path. From the meeting point we will travel to our starting point, get you set up and comfortable on the bike. Then we will hit the hills, enjoy the views, fresh air and adventure.
I have spent my life living in and enjoying the Peak District. Over ten years being on two wheels. My passion is Mountain Biking and getting to see areas that few people see. I've competed in Enduro races over the years. I'd like to share some of my favourite trails and some hidden spots. We have some of the best views in the country on our doorstep. We look forward to showing you - Alex Here's a few words from my Co Host John: I take pride in having gained a wide knowledge of the Peak District, especially the varying terrain for enjoyment by all ages and ability levels. I like to share this enthusiasm with guests who are visiting for a memorable experience whether it is their first time or they are back to try a different route. The aim is to have the best experience taking in the trails, rivers, crags and some suitable refreshments.

I'll bring some snacks along to keep us going!

I'll provide water bottles to keep us hydrated. (Please bring your own reusable bottle if you have it though to cut down on…

We use Electric Mountain bikes that assist you going uphill and on the flats. The bikes I provide are from the likes of…

I can provide a high quality, well maintained bike that is well suited for the ride. I also provide helmets. This is a must.
Sekcja nawigacji dla stron recenzji
We'll take in sights and views of the Peak District and the areas around Buxton not seen by many people.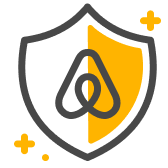 Bezpieczeństwo gości
Aktywność na świeżym powietrzu nie zawsze jest w pełni bezpieczna; udział w tej atrakcji  wiąże się z pewnym ryzykiem. Jeśli chcesz bezpiecznie uczestniczyć w tej atrakcji, weź pod uwagę swoje umiejętności i warunki (takie jak lokalizacja, pogoda i sprzęt).
Każda atrakcja może zostać anulowana z pełnym zwrotem kosztów w ciągu 24 godzin od jej zakupu lub co najmniej 7 dni przed jej rozpoczęciem.
Zasady dotyczące komunikacji
Zawsze komunikuj się za pośrednictwem Airbnb. Aby chronić swoje płatności, nigdy nie przekazuj środków ani nie komunikuj się poza aplikacją lub stroną Airbnb.
W atrakcji może wziąć udział maksymalnie 2 gości. Muszą oni mieć ukończone 18 l. Skill level from Beginner to Advanced can be catered for. Let me know when booking.
Be aware that cycling is a physical activity and we have some quite large hills. You need to be reasonably fit but the electric motors on the bikes really help . Bring appropriate clothing for the ride, no trailing fabric.
Atrakcje Airbnb są sprawdzane pod kątem jakości
Atrakcje Airbnb są sprawdzane pod kątem jakości
Prowadzone przez lokalnych mieszkańców, którzy są dumni ze swojej małej ojczyzny i którzy kochają to, co robią.

W małej grupie nigdy nie "zaginiesz w tłumie".

Sprawdzamy wszystkie atrakcje pod kątem tego, czy uczestnicy będą mogli zobaczyć mało dostępne miejsca.
Electric Mountain Biking Peak District