Discovering the Cazorla National Park
Discovering the Cazorla National Park
Experience the most dramatic national park in Spain
Discovering the Cazorla National Park
Discovering the Cazorla National Park
Experience the most dramatic national park in Spain
This is a truly memorable experience, a bucket list event that will stay with you until your sunset days on the porch recounting tales to the grandkids. 7 days riding the high Caminos and Senderos of the Cazorla National Park; Spains largest and most dramatic national park. It's tough but rewarding: long climbs with sweeping vistas, technical singletrack through the ancient forest, testing descents along vertiginous paths carved from the limestone cliffs, big skies above vast open plains. This tour has everything for the adventure-seeking mountain biker. No groomed lanes or northshore​, it's unkempt, rugged, natural and demanding. You'll love it. We start from a terrific gastro-hotel. Delicious Michelin quality fare cooked with the best local ingredients, after that, as we circumvent the Park, we stay at assorted sleepovers: shared dormitory space in an Albergue, log cabins, bijou self-catering in villages perched on high peaks, hotels, and lastly a Refugio in the high forested mountains (You'll need warm gear for the cold night, but the stars are well worth it!). We end where we started, for a quality celebratory meal at the regions premier eatery.. Shared accommodation including breakfast included. Accommodation types vary. Sleeping accomodation is based on two or more sharing, depending on venue. Breakfast ONLY is included. All other meals and drinks extra.
Posiłki i zakwaterowanie wliczone w cenę

Wszystkie wyprawy są dokładnie zaplanowane, a wszystkie szczegóły, w tym noclegi i zajęcia, są dopięte na ostatni guzik.

Prowadzone przez mieszkańców

Wyprawy są prowadzone przez lokalnych ekspertów, którzy pokażą Ci swoją kulturę.

Otwarte drzwi do mało dostępnych miejsc

Poznawaj ludzi i odkrywaj miejsca, do których trudno dotrzeć na własną rękę.

1 obiad
I've ridden all over Spain: bike-packing, road-touring, mountain-biking, founding "Cool Sierras" after discovering the variety of landscapes in the Cazorla National Park. These Sierras nourish your soul and its a pleasure to share this remote and dramatic park with other like-minded adventure seekers. I've been riding and guiding these trails for over 15 years gaining essential local knowledge: the best trails, where to fill your bottles, the wildlife, the vantage points, and the best local cuisine. Riding here gives a deep connection to the paths of human history, travelling in the footprints of our ancestors. As a holder of a Level 3 Mountain Bike Leadership Award my experience and local knowledge has ensured safe, incident free riding and a deeper insight into the mountains and their history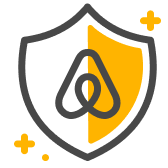 Bezpieczeństwo gości
Każda wyprawa organizowana jest zgodnie z wytycznymi branżowymi. Nawiązaliśmy współpracę ze stowarzyszeniem Adventure Travel Trade Association, ekspertem w branży podróżniczej, by razem określić najlepsze praktyki i najwyższe standardy bezpieczeństwa.
Aktywność na świeżym powietrzu nie zawsze jest w pełni bezpieczna; udział w tej atrakcji  wiąże się z pewnym ryzykiem. Jeśli chcesz bezpiecznie uczestniczyć w tej atrakcji, weź pod uwagę swoje umiejętności i warunki (takie jak lokalizacja, pogoda i sprzęt).
Każda atrakcja może zostać anulowana w ciągu 24 godzin od dokonania rezerwacji i otrzymasz pełny zwrot kosztów.
Zasady dotyczące komunikacji
Zawsze komunikuj się za pośrednictwem Airbnb. Aby chronić swoje płatności, nigdy nie przekazuj środków ani nie komunikuj się poza aplikacją lub stroną Airbnb.
W atrakcji może wziąć udział maksymalnie 6 gości. Muszą oni mieć ukończone 18 l. Poziom aktywności tej wyprawy: forsowny. Previous Mountain Biking experience, in mountainous terrain, is essential. The terrain has long sustained climbs, technical…
Our start and finish hotel, "La Sagra", is a long way from urban centres. No public transport services this location therefore you will need your own transport to get to the location or hire a taxi. We are very happy to recommend a reliable taxi and transfer service.
Wyprawa 8-dniowa
Discovering the Cazorla National Park