Fresno to Yosemite Waterfall Adventure
Fresno to Yosemite Waterfall Adventure
Liczebność grupy
Do 6 osób
Obejmuje
Jedzenie, Napoje, Bilety, Transport, Wyposażenie
Fresno to Yosemite Waterfall Adventure
Fresno to Yosemite Waterfall Adventure
Liczebność grupy
Do 6 osób
Obejmuje
Jedzenie, Napoje, Bilety, Transport, Wyposażenie
Itinerary 6:00am Pick Up from Fresno Area 7:00am Depart Fresno Area 8:00am Breakfast/Restroom Break (OakHurst) (20minutes) 9:30am Yosemite Tunnel view 10:00am Begin Brideveil Falls 12:00pm Yosemite Village 30min Shopping/Lunch/Restroom break 1:00pm Happy Isles Begin Vernal falls hike 2:30pm Vernal waterfall summit Rest/Lunch Break 45min 5:00pm Begin return to Fresno 6:30pm Oakhurst Reststop 8:00pm Final Drop off in Fresno Our day will begin in Fresno California where I will conveniently pick up from your home or Airbnb. We will depart Fresno area at 7:00am. We have a rest stop in the small town of Oakhurst at 8:00am. At 9:30am we will arrive at the world famous Yosemite Valley Tunnel View. At 10:00am we will begin our first hike to view Brideveil Waterfalls up close and personal. At 12:00pm we will arrive at Yosemite Lodge, we will have a 30minute shopping/lunch/restroom break. At 1:00pm our main hike will begin from Happy Isles towards Vernal Waterfalls. This will be an amazing journey with many photo worthy moments along the way. We will be hiking up alongside the waterfall, you may get wet :). By 2:30 we will reach the top of Vernal falls, here we will have the best views possible and take a 45 minute break to enjoy it. By 3:15pm we will descend back to Yosemite valley via John Muir Trail. 5:00pm We will begin to travel back to Fresno. 8:00pm Arrival in Fresno
I have over 15+ years living in the Fresno and Yosemite valley area. Safety is my number 1 priority while exploring Yosemite. I am certified in CPR and in Wilderness First Aid and pride myself in wilderness preparedness. With every hike I like to respect the importance of following "Leave No Trace" wilderness ethics. Over the years I have conquered many of Yosemite trails and know the area like a home. I am passionate about hiking and the outdoors and believe everyone should have a chance to experience it. I believe getting to Yosemite Valley should not be a barrier for people. Many of Yosemite spots are breathe taking and inspirational and I love to share all these amazing spots and experiences with people.

Through out our hikes we will provide plenty of snacks available so we will have plenty of energy for our hikes. -Trail…

Through out the day to be prepared for our hikes drinks will be provided. These include -Cold refreshing water -Sport…

Yosemite Valley Entrance Fee Ticket will be included. ($45.00 value)

Transportation from Fresno to Yosemite will be included. We will depart in a properly equipped Sports Utility Vehicle. 2 hour…

For the best experience, we will provide the following equipment. -Trek Pole / hiking sticks -Bug repellent -Sunscreen -ice…
Sekcja nawigacji dla stron recenzji
Our First main stop will be at the Yosemite Tunnel View. Here we will have a our first breathtaking view. Our second stop will be Brideveil waterfalls. We will hike close to the waterfall where we may be misted by it. Our third stop will be hiking towards Vernal Waterfalls. We will journey our way to the top of the waterfall for amazing views. Fourthly we will be descending John Muir trail. We will be able to reach Clark Point for great views.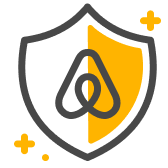 Bezpieczeństwo gości
Aktywność na świeżym powietrzu nie zawsze jest w pełni bezpieczna; udział w tej atrakcji  wiąże się z pewnym ryzykiem. Jeśli chcesz bezpiecznie uczestniczyć w tej atrakcji, weź pod uwagę swoje umiejętności i warunki (takie jak lokalizacja, pogoda i sprzęt).
Każda atrakcja może zostać anulowana z pełnym zwrotem kosztów w ciągu 24 godzin od jej zakupu lub co najmniej 7 dni przed jej rozpoczęciem.
Zasady dotyczące komunikacji
Zawsze komunikuj się za pośrednictwem Airbnb. Aby chronić swoje płatności, nigdy nie przekazuj środków ani nie komunikuj się poza aplikacją lub stroną Airbnb.
W atrakcji może wziąć udział maksymalnie 6 gości. Muszą oni mieć ukończone 18 l. Guests should be comfortable walking up hills. Guests should be comfortable walking trails with adequate breaks in between.
Oficjalny dokument tożsamości
Musisz zrobić sobie zdjęcie (tzw. selfie) i musi ono pasować do zdjęcia w Twoim dowodzie tożsamości. Airbnb chce w ten sposób potwierdzić, kto dokładnie weźmie udział w atrakcji. Jest to procedura jednorazowa.
You may get wet by waterfall mist. If your planned dates are not available, please send a message with number of guests to requests specific date. Yes, I offer pick up within city limits of Fresno, Coarsegold, and Oakhurst. All other areas please ask before booking.
Atrakcje Airbnb są sprawdzane pod kątem jakości
Atrakcje Airbnb są sprawdzane pod kątem jakości
Prowadzone przez lokalnych mieszkańców, którzy są dumni ze swojej małej ojczyzny i którzy kochają to, co robią.

W małej grupie nigdy nie "zaginiesz w tłumie".

Sprawdzamy wszystkie atrakcje pod kątem tego, czy uczestnicy będą mogli zobaczyć mało dostępne miejsca.
Fresno to Yosemite Waterfall Adventure