Sea to Sky Waterfalls & Whistler
Sea to Sky Waterfalls & Whistler
Liczebność grupy
Do 5 osób
Obejmuje
Jedzenie, Transport, Wyposażenie
Sea to Sky Waterfalls & Whistler
Sea to Sky Waterfalls & Whistler
Liczebność grupy
Do 5 osób
Obejmuje
Jedzenie, Transport, Wyposażenie
IMPORTANT UPDATE: Due to public safety concerns, access to Brandywine Falls (1 of the 3) has been closed until May 1st. In lieu of this, we have added an extra hour of free time in Whistler and an earlier start time (arriving early enough for the gondolas to be an option). This full day, 300-kilometer (186 mile) round trip experience (Vancouver to Whistler) will start by heading north out of the city in our fully licenced 4-wheel drive SUV, up the famous Sea-to-Sky Highway, renown for its breathtaking beauty and views. We will stop at three of our favorite waterfalls (Shannon, Brandywine and Alexander) along the way. Each with short, easy walking trails and their own distinct style and charm. Once in Whistler you will have three hours of free time to explore the village at your leisure. Suggestions for free time in Whistler include, but are not limited to: SUMMER MONTHS, Taking in the Peak-to-Peak Gondola and/or the peak Suspension bridge are highly recommended. Please note: - Suspension Bridge only open in Summer - After Sept 13th Peak to Peak Gondola will only be open on weekends until Oct 13th when it closes. WINTER MONTHS (early sunsets), check out an art gallery, museum, cultural centre or warm up by a fire at a local pub (your cost) are all highly recommended activities. *Activities in Whistler are at your own expense
I am a waterfall chasing nature loving, mountain girl and co-founder of BeWild! Adventures & Wellness. Born and raised in BC, I love calling this little corner of the Pacific North West my home. It is my passion, along with members of my team, to make nature more accessible to visitors of all ages. This full day tour highlights a few of my favorite local falls while also showing how beautiful British Columbia's lush landscape is, all in one day. We aim to be the highlight of your journey! Group bookings are completely adjustable to your groups needs, ask me how :) ** If you do not see a date listed that works for you Please contact for availability.

Snacks & water bottle * Food allergies can be accommodated, just let me know when booking

Pick up and drop off Complimentary transportation from Vancouver to our waterfall destinations and back!

Gear
Sekcja nawigacji dla stron recenzji
We will drive up the Sea to sky corridor as far north as Whistler, where we will see three of our favorite waterfalls, stopping to explore each of them as we give commentary and tid bits of histories and stories of the areas. You will also have some free time to explore Whistler village and grab a late lunch. In the months that snow is present, we will snowshoe to the waterfalls (snowshoes provided).
Dostępność
Zaoszczędź 20%, rezerwując z 2-tygodniowym wyprzedzeniem.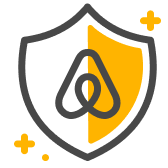 Bezpieczeństwo gości
Aktywność na świeżym powietrzu nie zawsze jest w pełni bezpieczna; udział w tej atrakcji  wiąże się z pewnym ryzykiem. Jeśli chcesz bezpiecznie uczestniczyć w tej atrakcji, weź pod uwagę swoje umiejętności i warunki (takie jak lokalizacja, pogoda i sprzęt).
Każda atrakcja może zostać anulowana z pełnym zwrotem kosztów w ciągu 24 godzin od jej zakupu lub co najmniej 7 dni przed jej rozpoczęciem.
Zasady dotyczące komunikacji
Zawsze komunikuj się za pośrednictwem Airbnb. Aby chronić swoje płatności, nigdy nie przekazuj środków ani nie komunikuj się poza aplikacją lub stroną Airbnb.
W atrakcji może wziąć udział maksymalnie 5 gości. Muszą oni mieć ukończone 13 l. - Guests must be able to comfortably walk at least three kilometers. Two of the waterfalls require trail walks (difficulty level: easy) - Kids welcome on this tour with a…
-Dress for the weather layered clothing is suggested. -Umbrellas and pocket warmers provided. -I can accommodate up to 6 passengers on a tour, ask me for details.
Atrakcje Airbnb są sprawdzane pod kątem jakości
Atrakcje Airbnb są sprawdzane pod kątem jakości
Prowadzone przez lokalnych mieszkańców, którzy są dumni ze swojej małej ojczyzny i którzy kochają to, co robią.

W małej grupie nigdy nie "zaginiesz w tłumie".

Sprawdzamy wszystkie atrakcje pod kątem tego, czy uczestnicy będą mogli zobaczyć mało dostępne miejsca.
Sea to Sky Waterfalls & Whistler