Arty Footsteps, walk, explore, draw!
Arty Footsteps, walk, explore, draw!
Liczebność grupy
Do 8 osób
Obejmuje
Jedzenie, Wyposażenie
Arty Footsteps, walk, explore, draw!
Arty Footsteps, walk, explore, draw!
Liczebność grupy
Do 8 osób
Obejmuje
Jedzenie, Wyposażenie
Join your guide Patrick and wildlife artist Jane to discover the artist in you on our Arty Footsteps Experience in the village of Ingram in the Breamish Valley, Northumberland National Park. You can get creative on this guided walk; we supply the guide and while we are walking, you can create your own memories by drawing what you see and experience along the way. You may be a skilled artist or perhaps you are seeking some inspiration or encouragement to develop your drawing skills, this is the place to do it. The Experience begins in the village of Ingram, which lies in the Breamish Valley in the National Park. Our base for the day is Ingram Village Hall, but we will be exploring the beautiful valley, discovering some of its astonishing prehistoric features and taking the time to stand, stare and draw as we explore the Valley and the gentle rolling landscape through which the River Breamish flows. Jane Harbottle is an experienced and skilful wildlife artist and Jane is there to support, advise and help you get the most from your time with us in the Breamish Valley. In addition, we provide a picnic lunch made up from local ingredients and you will receive a selection of art materials to keep and take away with you on completion. Arty Footsteps is part of a family of Experiences across nine English National Parks and one of only nine experiences in Northumberland.
I founded Footsteps in Northumberland in 2011 after qualifying as a walking guide and since then, I have led hundreds of guided walks for hundreds of visitors along the Northumberland Coast, in the National Park, beside the Scottish Coast and along the England/Scotland Border. In 2018, I was invited to join the English National Park Experience Collection and I dreamed up the idea of combining a guided walk with art in the National Park and Arty Footsteps was born. I now find myself offering a unique experience to visitors and I am very pleased to be part of this extraordinary collection. With my knowledge of the landscape, its flora and fauna and the history of the area then I offer you the visitor, a remarkable insight through a combination of walking and art, into this delightful corner of Northumberland National Park.

A picnic lunch created with locally sourced ingredients and delivered by the Ingram Valley Café, a delightful establishment a…

A unique tote bag containing, a sketchpad, graphite and watercolour pencils, pencil sharpener and an eraser. All of which are…
The Breamish Valley in Northumberland National Park The River Breamish, a tumbling busy river flowing through the valley Brough Law, a well-preserved Iron Age Hill Fort with commanding views from its hill top position We follow a Hill Fort Trail in the Breamish Valley and walk through some beautiful open countryside Ingram Church, founded in the 11th Century Ingram Village Hall, our base for your Arty Footsteps Experience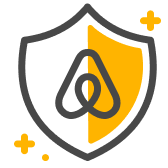 Bezpieczeństwo gości
Aktywność na świeżym powietrzu nie zawsze jest w pełni bezpieczna; udział w tej atrakcji  wiąże się z pewnym ryzykiem. Jeśli chcesz bezpiecznie uczestniczyć w tej atrakcji, weź pod uwagę swoje umiejętności i warunki (takie jak lokalizacja, pogoda i sprzęt).
Każda atrakcja może zostać anulowana z pełnym zwrotem kosztów w ciągu 24 godzin od jej zakupu lub co najmniej 7 dni przed jej rozpoczęciem.
Zasady dotyczące komunikacji
Zawsze komunikuj się za pośrednictwem Airbnb. Aby chronić swoje płatności, nigdy nie przekazuj środków ani nie komunikuj się poza aplikacją lub stroną Airbnb.
W atrakcji może wziąć udział maksymalnie 8 gości. Muszą oni mieć ukończone 16 l.
The Experience is designed to take place outdoors, however, the weather is part of the experience and we do offer it every Monday, 52-weeks of the year. We do have access to Ingram Village Hall for the whole session, which is where we can take shelter if needed. Please dress for the weather.
Atrakcje Airbnb są sprawdzane pod kątem jakości
Atrakcje Airbnb są sprawdzane pod kątem jakości
Prowadzone przez lokalnych mieszkańców, którzy są dumni ze swojej małej ojczyzny i którzy kochają to, co robią.

W małej grupie nigdy nie "zaginiesz w tłumie".

Sprawdzamy wszystkie atrakcje pod kątem tego, czy uczestnicy będą mogli zobaczyć mało dostępne miejsca.
Arty Footsteps, walk, explore, draw!
Nowa atrakcja