Baby Animals, Boomerangs & BBQ Lunch
Baby Animals, Boomerangs & BBQ Lunch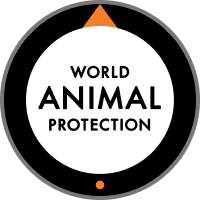 Wytyczne opracowane we współpracy z World Animal Protection
21 gości, którzy wzięli ostatnio udział w Twojej atrakcji, uznało ją za niesamowite przeżycie
Liczebność grupy
Do 7 osób
Obejmuje
Jedzenie, Napoje, Bilety, Transport, Wyposażenie
Baby Animals, Boomerangs & BBQ Lunch
Baby Animals, Boomerangs & BBQ Lunch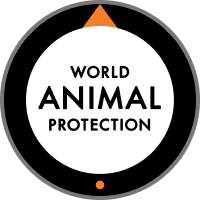 Wytyczne opracowane we współpracy z World Animal Protection
21 gości, którzy wzięli ostatnio udział w Twojej atrakcji, uznało ją za niesamowite przeżycie
Liczebność grupy
Do 7 osób
Obejmuje
Jedzenie, Napoje, Bilety, Transport, Wyposażenie
@AustralianWineAndCheese #AustralianWineAndCheese If your dates aren't available, please message us straight away! Click the "message" or "contact host" button above. We may have a solution for you <3 There's three essential things you need to do when visiting Australia - 1. Meet the native animals 2. Learn to throw a boomerang 3. Enjoy an authentic Australian BBQ. Yes it includes shrimp ;) We will literally "throw shrimp on the barbie". Vegetarian and vegan options are available - no worries mate! Come and experience all these things in half a day, with your own real-life local! (Lol). This Experience is perfect for families, friends, solo travellers and anyone with a big Australian checklist and not much time to do it! In order to comply with Airbnb Animal Guidelines, guests won't be able to pet the animals or take selfies with them. We'll meet at Manly Wharf in the morning, Ryan, Sean or Tom will buy you a coffee and we'll head north! We'll be driving an hour away from Sydney. Here, you'll meet some FAMOUS AUSTRALIAN ANIMALS out for feeding time :) You'll see some friendly Kangaroos. You'll see Emus and Wallabies and get your photo near a Koala and MORE! After the animals we spark up the BBQ and whip out some boomerangs, where we'll attempt to throw and catch an Indigenous Boomerang. Anyone who can catch it will win a prize!
Odpowiedzialne interakcje

Wszyscy gospodarze muszą przestrzegać wytycznych opracowanych we współpracy z World Animal Protection (światową organizacją zajmującą się ochroną zwierząt).

Troskliwi i doświadczeni gospodarze

Ucz się między innymi od biologów, ekologów i rolników.

Poznaj ponad 300 gatunków zwierząt, od alpak po zebry.
Sean (With Tom, Ryan & Em)
Hello! We're Ryan, Sean & Emily :) We've been running Experiences for over a year and really love meeting people from all over the world! Showing guests the best parts of Australia (and rare native animals) has become really addictive! We've now put aside most things in life to do Airbnb. Have a look at Sean's first Experience "Hunter Valley Wine, Cheese & Kangaroos" - https://www.airbnb.com/experiences/155078 We're born and bred here in Australia - and have a lot of ways to show it off! This Experience will delve into Australian animals with some friends of ours at a wildlife park. You'll learn, with the help of our expert friends, about Aussie Animals, Aussie History, and the great Australian BBQ! Let's literally "throw some shrimp on the barbie" together! Then throw a few boomerangs, after a BBQ lunch near some Kangaroos & Emus!

A proper traditional Australian lunch will be provided. I'll cook it for you "On The Barbie". Let me know if you're…

Bottles of water will be provided all day. I'll have lots of bottles in the car.

Your entrance fee to see Australian Native Animals is included in the price. Your ticket to "Meet The Koala" is included in…

I'll provide my car to drive you out of Sydney!

I'll provide Boomerangs, Barbeque utensils, Photos of your entire Experience, Chips, Snacks, Lunch, Umbrellas if raining and…
Sekcja nawigacji dla stron recenzji
Manly Wharf is our meeting point. We'll then drive north to meet some domesticated animals! You'll get to meet some of my friends who are Australian Native Animal Experts! Learn everything you can! We'll do animal watching, boomerang activities, BBQ lunch and education about Australian Wildlife. Including your BEHIND THE SCENES PHOTO WITH A KOALA! Then we come back to Sydney. Ending our short day at Manly Wharf.
Aby otrzymać pełny zwrot, anuluj rezerwację w ciągu 24 godzin od jej dokonania lub najpóźniej 7 dni przed planowanym rozpoczęciem atrakcji.
Zasady dotyczące komunikacji
Zawsze komunikuj się za pośrednictwem Airbnb. Aby chronić swoje płatności, nigdy nie przekazuj środków ani nie komunikuj się poza aplikacją lub stroną Airbnb.
W atrakcji może wziąć udział maksymalnie 7 gości. Muszą oni mieć ukończone 8 l. Wear some comfortable clothes that will look good in photos with Australian animals! :)
Please message me personally if you have any questions about this Experience. I'm contactable through "Contact Host" on the main page. Happy to help you with absolutely anything! So you can enjoy your time in Sydney!
Baby Animals, Boomerangs & BBQ Lunch