Guided Kayaking Tour of Vienna
Guided Kayaking Tour of Vienna
Liczebność grupy
Do 8 osób
Guided Kayaking Tour of Vienna
Guided Kayaking Tour of Vienna
Liczebność grupy
Do 8 osób
We'll be investigating arguably the most quaint part of Vienna, the Alte Donau; an old side arm of the grand river which is now a gorgeous lakeside village with colourful huts and roaming nocturnal beavers. We'll see how Vienna maintains its long-established reputation as a centre for diplomacy, politics and international relations as we paddle past the United Nations, along with several of the city's other most important contemporary architecture. We'll be sharing the water with local rowers, the odd fisherman, and a few swans and ducks along the way. We'll also paddle around the Gänsehäufel island - Vienna's most popular summertime recreational spot and (when hot) we'll cool off en route with a swim in the Old Danube's beautiful clear water.
I'm the founder of Venture Vienna, the city's active tour company, specializing in outdoor activities. I'm also a wildlife biologist so it's my mission to bring people closer to nature. I am a certified open-water lifesaver and I grew up on the coast with a salty sea dog for a father, so my connection to water has always been strong. One of my fondest childhood memories was a kayaking trip down the Dordogne River in France, so I want to pay it forward and showcase the lesser-known recreational side of Vienna to its international visitors. I speak a bit of German and Malay, Spanish to a high level and English as a native speaker. I have lived in and travelled to many different countries. I understand people, their different cultures and needs, and most importantly, what makes travelling so exciting!

Single or double kayaks available, as well as kayaking specific PFDs/lifejackets, waterproof phone cases and 10 litre dry…
Sekcja nawigacji dla stron recenzji
The Alte Donau is a watery oasis located just outside of the city centre, perfectly designed for further investigation via kayak. It's a 1.6 sq km lake that used to be a side arm of the grand Danube River. What makes it such a peaceful and relaxing spot is the fact that noisy motor engines are not allowed, so it has clean air & water, tranquility and the ablity to bring you back to yourself.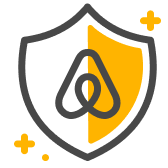 Bezpieczeństwo gości
Aktywność na świeżym powietrzu nie zawsze jest w pełni bezpieczna; udział w tej atrakcji  wiąże się z pewnym ryzykiem. Jeśli chcesz bezpiecznie uczestniczyć w tej atrakcji, weź pod uwagę swoje umiejętności i warunki (takie jak lokalizacja, pogoda i sprzęt).
Każda atrakcja może zostać anulowana z pełnym zwrotem kosztów w ciągu 24 godzin od jej zakupu lub co najmniej 7 dni przed jej rozpoczęciem.
Zasady dotyczące komunikacji
Zawsze komunikuj się za pośrednictwem Airbnb. Aby chronić swoje płatności, nigdy nie przekazuj środków ani nie komunikuj się poza aplikacją lub stroną Airbnb.
W atrakcji może wziąć udział maksymalnie 8 gości. Muszą oni mieć ukończone 9 l. Guests do not need prior kayaking experience, you will be supervised throughout and paddling advice is given. Guests must, however, be comfortable in aquatic environments…
All participants must be able to swim. Pay attention to the weather forecast on the day of your excursion and dress accordingly. No Serious Medical Conditions. Check out the Venture Vienna website FAQ :-)
Atrakcje Airbnb są sprawdzane pod kątem jakości
Atrakcje Airbnb są sprawdzane pod kątem jakości
Prowadzone przez lokalnych mieszkańców, którzy są dumni ze swojej małej ojczyzny i którzy kochają to, co robią.

W małej grupie nigdy nie "zaginiesz w tłumie".

Sprawdzamy wszystkie atrakcje pod kątem tego, czy uczestnicy będą mogli zobaczyć mało dostępne miejsca.
Guided Kayaking Tour of Vienna