Learn to Surf in La Jolla
Learn to Surf in La Jolla
Liczebność grupy
Do 5 osób
Learn to Surf in La Jolla
Learn to Surf in La Jolla
Liczebność grupy
Do 5 osób
La Jolla, California is one of the best places in the world to learn to surf. In 1916 Duke Kahanamoku visited San Diego and amazed people with his mastery of surfing and put in motion over a century of beach culture that encapsulates La Jolla's seven miles of coastline today. La Jolla's geology, climate, and culture make it perfect for surfing almost all year round. Note: No Experience is required! Our experience will start by grabbing a rash guard and heading to the beach, where your board will be. Instruction begins on the land where students learn about safety, how to paddle, how to balance, pop up, and about the timing of waves as well as proper surf etiquette. Note: It's a nice 10-15 minute walk to our surf spot (Your instructors drop your boards off at the beach and bring them back to the shop.) After the land lesson, we will head into the water where I will make sure you stand up on the board and have a memorable experience. All lessons are group lessons with a maximum of 5 students per instructor. NOTE: You can keep the board and surf on your own after the lesson is over for 1 hour (You will surf in the same spot where your lesson was). La Jolla is also one of California's great ecological reserves and it's not uncommon to have dolphin swimming around. Satisfaction Guarantee: If you didn't have fun or think this is a 5 star experience contact me for a refund.
Hi I'm Chris, I've had a passion for adventure and especially the ocean since I was a little kid, growing up in Northern California to a Navy family. I followed my passion and started Everyday California, an adventure and apparel company, in 2010. I learned how to surf, scuba dive and paddle when I was young and it has been my passion to travel and experience the world's oceans. I feel very fortunate to be licensed by the City of San Diego to teach surf lessons at the best beach in Southern California. Together with myself and longtime surf instructors, Mick, Mike, Nat and Justin we will teach you the fundamentals of surfing and ocean safety on land, before heading into the water to catch some waves! We're all Red Cross certified in CPR and trained in ocean rescue and first aid by City of San Diego Lifeguards.

Rash-guard and surf board. Wetsuits are optional based on water and air temperature.
Sekcja nawigacji dla stron recenzji
We'll meet at Everyday California, 2261 Avenida de la Playa in La Jolla, CA 92037, which is located just blocks away from our City Permitted Surf Site. EDCA's shop has lockers & wetsuits for all shapes and sizes to rent and 5 fitting rooms. Once geared up it's a 10 min walk to our surf site where your board will be waiting for you.
Dostępność
Zaoszczędź 20%, rezerwując z 2-tygodniowym wyprzedzeniem.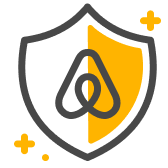 Bezpieczeństwo gości
Aktywność na świeżym powietrzu nie zawsze jest w pełni bezpieczna; udział w tej atrakcji  wiąże się z pewnym ryzykiem. Jeśli chcesz bezpiecznie uczestniczyć w tej atrakcji, weź pod uwagę swoje umiejętności i warunki (takie jak lokalizacja, pogoda i sprzęt).
Każda atrakcja może zostać anulowana z pełnym zwrotem kosztów w ciągu 24 godzin od jej zakupu lub co najmniej 7 dni przed jej rozpoczęciem.
Zasady dotyczące komunikacji
Zawsze komunikuj się za pośrednictwem Airbnb. Aby chronić swoje płatności, nigdy nie przekazuj środków ani nie komunikuj się poza aplikacją lub stroną Airbnb.
W atrakcji może wziąć udział maksymalnie 5 gości. Muszą oni mieć ukończone 5 l. Guests ages 5 and up can attend. No experience required but need to know how to swim. We surf in a Marine Protected Area, so nothing can be taken but photos.
No experience is required but must be able to swim. Parking anywhere in the residential neighborhood around the shop or Uber/Lyft. La Jolla has great bars/restaurants if your are hungry afterwards.
Atrakcje Airbnb są sprawdzane pod kątem jakości
Atrakcje Airbnb są sprawdzane pod kątem jakości
Prowadzone przez lokalnych mieszkańców, którzy są dumni ze swojej małej ojczyzny i którzy kochają to, co robią.

W małej grupie nigdy nie "zaginiesz w tłumie".

Sprawdzamy wszystkie atrakcje pod kątem tego, czy uczestnicy będą mogli zobaczyć mało dostępne miejsca.
Learn to Surf in La Jolla