Surf Lesson @ Sunrise-Sunset. Feel alive
Surf Lesson @ Sunrise-Sunset. Feel alive
Liczebność grupy
Do 4 osób
Obejmuje
Jedzenie, Napoje, Transport, Wyposażenie
Język atrakcji
angielski, hiszpański
Surf Lesson @ Sunrise-Sunset. Feel alive
Surf Lesson @ Sunrise-Sunset. Feel alive
Liczebność grupy
Do 4 osób
Obejmuje
Jedzenie, Napoje, Transport, Wyposażenie
Język atrakcji
angielski, hiszpański
If you wish to learn surfing the mediterranean is a great place to start. Waves are not too powerful and allow for super easy surfing days for beginners. Not to mention the sun and warm temperatures of Barcelona pretty much all year around. I will meet you at the meeting point in our van with the boards on the roof to drive to the surfing spot. Depending on the conditions of the day we will pick the best spot for surfing in Castelldefels or nearby. I take all the technical equipment including summer or winter wet suits. Don't forget the towel and a swimsuit. The time spent in the water is 1.5 hours. Counting transfer times and preparation we will need 2 to 2.5 hours total to carry out this surf experience. If waves are too small I will take paddleboards and I will introduce you to both sports, surfing and paddleboarding. Always working towards your surfing skills! I am a certified instructor and I can initiate you to surfing and paddleboarding independently of your previous experience which I assume is none or limited. If you have happened to be experienced please take a look at my other more advanced experiences. I always take the GO PRO with me and I will make videos and photos of this unforgettable day in the water if you agree to it. Once finished I will offer to you a cereal bar and a bottle of water to replenish energies.
Surf is part of my life and I would like to make it part of yours at least for one day and hopefully for more to come. I have learned to surf about 15 years ago in a trip to Mexico. Since that day I have been surfing everywhere I had a chance in different places around the world and now in my home town Catalonia. I still remember the joy of standing on the surfboard that first day with a smile bigger than my face. 5 years ago I got certified as a surf instructor and have been introducing to surfing people of all ages and habilites. I will make everything possible for you to feel the same joy I did on your first day! But do not blame me later if you become addicted!

Cereal bar

Water.

I will drive you on a van to the best surf spot for the day in Castelldefels or nearby.

Adequate surfboard for learning and a wetsuit. All gear in great shape. Let me know if you need a towel (2 euros extra for…
Sekcja nawigacji dla stron recenzji
We will surf at Castelldefels beach. It is a truly nice, long, sandy beach, framed by the green mountains of Garraf Natural Park. The waves are generally not too powerful, ideal for beginner surfers.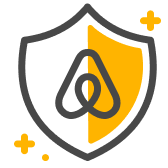 Bezpieczeństwo gości
Aktywność na świeżym powietrzu nie zawsze jest w pełni bezpieczna; udział w tej atrakcji  wiąże się z pewnym ryzykiem. Jeśli chcesz bezpiecznie uczestniczyć w tej atrakcji, weź pod uwagę swoje umiejętności i warunki (takie jak lokalizacja, pogoda i sprzęt).
Każda atrakcja może zostać anulowana z pełnym zwrotem kosztów w ciągu 24 godzin od jej zakupu lub co najmniej 7 dni przed jej rozpoczęciem.
Zasady dotyczące komunikacji
Zawsze komunikuj się za pośrednictwem Airbnb. Aby chronić swoje płatności, nigdy nie przekazuj środków ani nie komunikuj się poza aplikacją lub stroną Airbnb.
W atrakcji może wziąć udział maksymalnie 4 gości. Muszą oni mieć ukończone 10 l. There is no need for you to know anything about surfing. It is necessary to know how to swim to get back to the board, but no more than that.
Guests should be comfortable in the water but there´s no need to be a good swimmer as the experiences are held always under safe and controlled conditions. If the waves are too small the day of your experience I will take paddlebaords to do the lesson, and I will introduce you to both sports.
Atrakcje Airbnb są sprawdzane pod kątem jakości
Atrakcje Airbnb są sprawdzane pod kątem jakości
Prowadzone przez lokalnych mieszkańców, którzy są dumni ze swojej małej ojczyzny i którzy kochają to, co robią.

W małej grupie nigdy nie "zaginiesz w tłumie".

Sprawdzamy wszystkie atrakcje pod kątem tego, czy uczestnicy będą mogli zobaczyć mało dostępne miejsca.
Surf Lesson @ Sunrise-Sunset. Feel alive