Adventure Shoot at Garden of the Gods
Adventure Shoot at Garden of the Gods
Liczebność grupy
Do 2 osób
Adventure Shoot at Garden of the Gods
Adventure Shoot at Garden of the Gods
Liczebność grupy
Do 2 osób
We'll be going on a guided 1 hour hike among the beautiful red rocks at Garden of the Gods. This is an unique hike because of its spectacular views of the park. In its entirety, it is about a 2 mile loop so there are different views at every turn. This easy trail begins with many views of the park and then ends inside the park among the massive red rocks. The shoot will produce storytelling images in this beautiful location. I will capture your natural interactions together and give you guidance for a few casually-posed photos. This experience is ideal for adults but ask for family pricing. Proper shoes & clothing are recommended. Dogs are permitted. *Yes, this is priced per person. It is a bit higher than other experiences because you are getting both a professional photoshoot and a guided hiking experience. I used to charge double this for simple photoshoots, so you're getting an excellent price for the quality you will receive. I promise you will not be disappointed.* Your Session Includes: *Garden of the Gods Hiking Experience *1 hour Shoot *1 Outfit; Multiple Views & Backdrops *30 Digital Files Delivered via Online Gallery to Your Email *Full Print & Online Release *Images are Professionally Edited, Full-Resolution, and Un-Watermarked *Photos Will be Available for Download within 2 Weeks of the Sessio
Atrakcje Airbnb są sprawdzane pod kątem jakości
Atrakcje Airbnb są sprawdzane pod kątem jakości
Prowadzone przez lokalnych mieszkańców, którzy są dumni ze swojej małej ojczyzny i którzy kochają to, co robią.

W małej grupie nigdy nie "zaginiesz w tłumie".

Sprawdzamy wszystkie atrakcje pod kątem tego, czy uczestnicy będą mogli zobaczyć mało dostępne miejsca.
My name is Jen and I'm a retired wedding photographer. I transitioned from documenting traditional weddings to exciting adventure shoots. I've captured the love of over 200 couples, have been featured on blogs including Style Me Pretty, and asked to shoot at many destinations. I've photographed elopements, surprise engagements, same-sex relationships, and countless expressions of friendship & love. I know the in's and out's of capturing genuine moments between loved ones and making them each feel comfortable in front of the camera. All of my couples start with a few nerves and end with laughter and natural-looking photos amidst beautiful locations. You can view more of my photography portfolio on Instagram @jenlee.me
Sekcja nawigacji dla stron recenzji
We will be hiking the Garden of the Gods park with unique views of the park and taking photos throughout the hike. I have many cool hikes I am familiar with in the area, so if you'd like something different just message me and we can pick one together!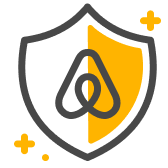 Bezpieczeństwo gości
Aktywność na świeżym powietrzu nie zawsze jest w pełni bezpieczna; udział w tej atrakcji  wiąże się z pewnym ryzykiem. Jeśli chcesz bezpiecznie uczestniczyć w tej atrakcji, weź pod uwagę swoje umiejętności i warunki (takie jak lokalizacja, pogoda i sprzęt).
Każda atrakcja może zostać anulowana z pełnym zwrotem kosztów w ciągu 24 godzin od jej zakupu lub co najmniej 7 dni przed jej rozpoczęciem.
Zasady dotyczące komunikacji
Zawsze komunikuj się za pośrednictwem Airbnb. Aby chronić swoje płatności, nigdy nie przekazuj środków ani nie komunikuj się poza aplikacją lub stroną Airbnb.
W atrakcji może wziąć udział 2 gości. Muszą oni mieć ukończone 18 l. Rodzice mogą uczestniczyć z dziećmi, o ile mają one mniej niż dwa lata. The 2 mile hike is easy-moderate and appropriate clothing and shoes are a good idea for the best experience. If…
Oficjalny dokument tożsamości
Musisz zrobić sobie zdjęcie (tzw. selfie) i musi ono pasować do zdjęcia w Twoim dowodzie tożsamości. Airbnb chce w ten sposób potwierdzić, kto dokładnie weźmie udział w atrakcji. Jest to procedura jednorazowa.
You will receive approximately 15 finished photos via an online gallery within 2 weeks after the shoot. The photos include a full print release and permission to share your images online.
Adventure Shoot at Garden of the Gods