Sea Kayaking Experience South Devon
Sea Kayaking Experience South Devon
Liczebność grupy
Do 6 osób
Sea Kayaking Experience South Devon
Sea Kayaking Experience South Devon
Liczebność grupy
Do 6 osób
Sea Kayaking allows you to move silently through nature experiencing the wildlife close up and undisturbed while exploring the headlands, beaches, and cut off coves you can only discover from the water. We will meet up at 9:30am for the morning session or 1:30 for the afternoon session to discuss the options for the trip. We'll kit you up, load up the Sea kayaks have a safety briefing and head onto the water. No previous Sea kayaking experience is needed, all equipment and coaching provided. If you have Sea kayaked before this is a great opportunity to improve your skills. Torbay is an ideal place to Sea kayak with its sheltered waters, beaches and rocky coves. The coastline is a UNESCO Global Geopark and home to the sea grass beds which are the breeding grounds of our native species of seahorse. If you are interested in wildlife there is so much to see. Seals, Cormorants, Little Egrets, Kingfishers, Herons and a wide variety of seabirds are often seen as we paddle along. If we are lucky we may even spot Porpoise, sunfish and dolphins and in recent years humpbacked whales have become welcome visitors to the coastline during the summer months. Sea Kayaking is not only a wonderful way to experience nature close up and undisturbed but also a great way to take part in a fun, memorable outdoor activity with a small group of like minded people.
David is a British Canoeing qualified Sea Kayak Leader and Coach with Advanced Water Sea Kayak Award and Susie has many years experience paddling around the South Devon Coastline. Together, they love nothing better than helping you discover the fabulous coastline and natural world here in their South Devon back yard.

Windproofs, Buoyancy aids, Paddles, spraydecks, dry bags, safety equipment and Sea Kayaks.
Sekcja nawigacji dla stron recenzji
Most of the trips will start at Broadsands beach a sheltered sandy beach which allows easy launching. We will then make our way along the rocky coastline exploring beaches and coves along the way. Depending on the group, the weather and the tides we may transport the Sea kayaks to Brixham harbour and launch from there and make our way back towards Broadsands beach.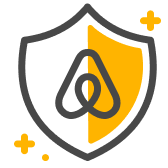 Bezpieczeństwo gości
Aktywność na świeżym powietrzu nie zawsze jest w pełni bezpieczna; udział w tej atrakcji  wiąże się z pewnym ryzykiem. Jeśli chcesz bezpiecznie uczestniczyć w tej atrakcji, weź pod uwagę swoje umiejętności i warunki (takie jak lokalizacja, pogoda i sprzęt).
Każda atrakcja może zostać anulowana z pełnym zwrotem kosztów w ciągu 24 godzin od jej zakupu lub co najmniej 7 dni przed jej rozpoczęciem.
Zasady dotyczące komunikacji
Zawsze komunikuj się za pośrednictwem Airbnb. Aby chronić swoje płatności, nigdy nie przekazuj środków ani nie komunikuj się poza aplikacją lub stroną Airbnb.
W atrakcji może wziąć udział maksymalnie 6 gości. Muszą oni mieć ukończone 12 l. No previous experience needed, the guided tours are available for anyone over the age of 12 who can confidently swim 50m. Under 18s must be accompanied by an adult. In any…
No previous experience needed, the tours are available for anyone over the age of 12 who can confidently swim 50m and has a reasonable level of fitness. Under 18s need to be accompanied by an adult.
Atrakcje Airbnb są sprawdzane pod kątem jakości
Atrakcje Airbnb są sprawdzane pod kątem jakości
Prowadzone przez lokalnych mieszkańców, którzy są dumni ze swojej małej ojczyzny i którzy kochają to, co robią.

W małej grupie nigdy nie "zaginiesz w tłumie".

Sprawdzamy wszystkie atrakcje pod kątem tego, czy uczestnicy będą mogli zobaczyć mało dostępne miejsca.
Sea Kayaking Experience South Devon