Liczebność grupy
Do 6 osób
Liczebność grupy
Do 6 osób
What makes our day special are the secret unknown alleys around the hamlets which only a local knows! We walk among the 5 Terre where we see the main attractions & then take less-explored paths where vegetable gardens, vineyards & genuine atmosphere come to life away from crowded souvenir shop areas. I will take you around at least 3 of the 5 hamlets; depends on the time you have! Our day together in paradise starts off in La Spezia (or directly in the 1st village we visit if you're lucky enough to sleep in one of the hamlets!) & we head into the heart of the National Park together by train We will either take a wild nature path between 2 of the hamlets or opt for a "softer" option: walk the villages & the easier short paths around them. We explore the terre where I will tell you about historical, cultural & environmental aspects of life here. Questions appreciated! A break for lunch is a blessing; where depends on you! Either a quick stop in a traditional bistrot, munch focaccia & pizza on a bench with sea view, a complete gastronomic experience in a fresh seafood restaurant or a sensorial wine tasting & light lunch with a renown local sommelier! Our experience usually ends in Monterosso where you may take the ferry back enriching your experience by giving you the chance to see the towns from a different point of view.
Ciao amici! I am a licensed Environmental Interpretive Guide and official guide of the 5 Terre National Park. I live on the border between Tuscany and Liguria and though Italian, I grew up in Pennsylvania. I love exploring and working is so fun for it gives me the never-ending possibility of learning new aspects about life in general! I believe that we never stop learning and am so enthusiastic about sharing my experience with visitors. I enjoy spending my time in the magical outdoors and offer visitors the possibility of getting out of the crowded touristy areas and see our wonders from a more genuine and off the beaten track point of view!
Sekcja nawigacji dla stron recenzji
Back alleys, a chat with a local wine producer, with one of the last dry wall artisans, a local fisherman and/or farmer; your experience will be tailored around your desires which I am happy to fulfill! I do my best to avoid the crowds & to leave you with a down home taste of the 5 Terre. Each hamlet will be seen from a less glossy touristic brochure prospective; through my eyes, those of a person who lives and loves the area.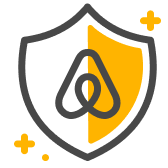 Bezpieczeństwo gości
Aktywność na świeżym powietrzu nie zawsze jest w pełni bezpieczna; udział w tej atrakcji  wiąże się z pewnym ryzykiem. Jeśli chcesz bezpiecznie uczestniczyć w tej atrakcji, weź pod uwagę swoje umiejętności i warunki (takie jak lokalizacja, pogoda i sprzęt).
Każda atrakcja może zostać anulowana z pełnym zwrotem kosztów w ciągu 24 godzin od jej zakupu lub co najmniej 7 dni przed jej rozpoczęciem.
Zasady dotyczące komunikacji
Zawsze komunikuj się za pośrednictwem Airbnb. Aby chronić swoje płatności, nigdy nie przekazuj środków ani nie komunikuj się poza aplikacją lub stroną Airbnb.
W atrakcji może wziąć udział maksymalnie 6 gości. Muszą oni mieć ukończone 8 l.
Considering the morphology of National Park, a bit of physical preparation is necessary, but the challenge is worth it & no one is rushing us! The Park now issues alerts for bad weather. In case of Orange or Red alert, the entire area is inaccessible so we may need to cancel or go elsewhere.
Atrakcje Airbnb są sprawdzane pod kątem jakości
Atrakcje Airbnb są sprawdzane pod kątem jakości
Prowadzone przez lokalnych mieszkańców, którzy są dumni ze swojej małej ojczyzny i którzy kochają to, co robią.

W małej grupie nigdy nie "zaginiesz w tłumie".

Sprawdzamy wszystkie atrakcje pod kątem tego, czy uczestnicy będą mogli zobaczyć mało dostępne miejsca.