Koala, Kangaroo & Cultural Experience
Koala, Kangaroo & Cultural Experience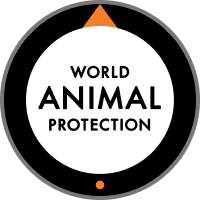 Wytyczne opracowane we współpracy z World Animal Protection
30 gości, którzy wzięli ostatnio udział w Twojej atrakcji, uznało ją za niesamowite przeżycie
Liczebność grupy
Do 4 osób
Obejmuje
Bilety, Transport, Wyposażenie
Koala, Kangaroo & Cultural Experience
Koala, Kangaroo & Cultural Experience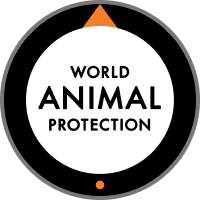 Wytyczne opracowane we współpracy z World Animal Protection
30 gości, którzy wzięli ostatnio udział w Twojej atrakcji, uznało ją za niesamowite przeżycie
Liczebność grupy
Do 4 osób
Obejmuje
Bilety, Transport, Wyposażenie
Come and experience the Outback Australian Bush, only an hour train ride from downtown Melbourne. On my very personal & intimate experience you will meet the most friendliest kangaroo in the world, her name is Jo & she is AMAZING! Feeding time for our wildlife is in the morning, so get in quick as it sells out fast! On my morning & afternoon experience you will have a once in a lifetime opportunity to have a photo with a koala & get up close with baby (joey) wallabies, emus, wombats & more! Learn about the Australian indigenous culture, including a private lesson on how to throw a real boomerang! This experience is ideal for families, groups, solo travellers & anyone seeking an authentic Australian Adventure! It includes exclusive VIP access only available on my experience at both the Aboriginal Cultural Centre and Koala & Wildlife Sanctuary. WILDLIFE & BEACH COMBO: Why not pack your towel & swim suit as well and spend the rest of your day at the world famous Torquay Beach following your wildlife experience? For only an additional $50.00 AUD per person. Contact David before booking to add the combo. INSTAGRAM: See all my photos @kangaroojacktours ACCOMODATION: Need accommodation? Why not add an overnight stay to your experience at my private 'Beach Escape Airbnb Apartment' located at the start of the Great Ocean Road. Book here: www.kangaroojacktours.com.au
Odpowiedzialne interakcje

Wszyscy gospodarze muszą przestrzegać wytycznych opracowanych we współpracy z World Animal Protection (światową organizacją zajmującą się ochroną zwierząt).

Troskliwi i doświadczeni gospodarze

Ucz się między innymi od biologów, ekologów i rolników.

Poznaj ponad 300 gatunków zwierząt, od alpak po zebry.
G'day, my name is David, but my friends call me 'Kangaroo Jack'. Why? Well for starters I work at the zoo, so I'm always around cuddly animals, however what is even more unique is I literally have a pet kangaroo... What? Are you serious? Absolutely, her name is Jo & she is AMAZING! Having grown up on the Victorian Surf Coast, I have a ton of knowledge of the local area, indigenous culture, native wildlife & secret spots to visit that only the locals know about. Previously, I have also spent time working in America for the Walt Disney Company. I want my guests to have a magical experience on the Great Ocean Road with an authentic Aussie, combining my passion for wildlife & environmental conservation. I'm LGBTIQ friendly & everyone is welcome on my experiences, so as my best mate Mickey Mouse would say "I hope to see you all real soon!"

Entry admission tickets to the Aboriginal Cultural Centre and the Koala & Wildlife Sanctuary are inclusive per person on my…

All guests are required to make their own way to the meeting location at the entrance of Waurn Ponds Train Station (Sugargum…

A complementary pick up & drop off car service from Waurn Ponds Train Station to the Aboriginal Cultural Centre & Koala &…
Sekcja nawigacji dla stron recenzji
Aboriginal Cultural Centre: The centre provides an introductory into the cultural history of the Wadawurrung traditional land owners and a native wildlife experience. The centre has a cafe and gift shop that guests can purchase authentic indigenous souvenirs. Koala & Wildlife Sanctuary: The sanctuary is Victoria's best kept secret, offering my guests the once in a lifetime experience of seeing a baby koala & kangaroo up close.
Każda atrakcja może zostać anulowana z pełnym zwrotem kosztów w ciągu 24 godzin od jej zakupu lub co najmniej 7 dni przed jej rozpoczęciem.
Zasady dotyczące komunikacji
Zawsze komunikuj się za pośrednictwem Airbnb. Aby chronić swoje płatności, nigdy nie przekazuj środków ani nie komunikuj się poza aplikacją lub stroną Airbnb.
W atrakcji może wziąć udział maksymalnie 4 gości. Muszą oni mieć ukończone 4 l. Guests must be comfortable around animals.
Oficjalny dokument tożsamości
Musisz zrobić sobie zdjęcie (tzw. selfie) i musi ono pasować do zdjęcia w Twoim dowodzie tożsamości. Airbnb chce w ten sposób potwierdzić, kto dokładnie weźmie udział w atrakcji. Jest to procedura jednorazowa.
Email me at kangaroojacktours@gmail.com for special offers for families with children and groups of 5 or more people. Australian wildlife sightings are guaranteed for all tours. All advertised tour prices include Australian Tax (GST).
Koala, Kangaroo & Cultural Experience