⭐Sunset trek to prophet Elijah's chapel
⭐Sunset trek to prophet Elijah's chapel
Liczebność grupy
Do 7 osób
Obejmuje
Bilety, Transport, Wyposażenie
⭐Sunset trek to prophet Elijah's chapel
⭐Sunset trek to prophet Elijah's chapel
Liczebność grupy
Do 7 osób
Obejmuje
Bilety, Transport, Wyposażenie
"According to the ceremony, on 20th of July celebrating the memory of Prophet Elijah, the faithful ascend the mountain of Imitos from an alley that leads to the chapel to light a candle and honor it. Indeed, the mountain is illuminated by lights that light up especially for these days" A unique combination of natural & religious experience, following this ceremonial on the footprints of the pilgrims: Pick up from Eliniko metro station by car. Short drive to starting point Sunset trek at the south of Imitos mountain with offering breathtaking 360o view to Saronic gulf's islands. We follow a steep rocky path, signed with red crosses, known only to locals . Recognize characteristic red limestones, wild olive trees , colorful flowers (seasonally) and local herbs ~40min Stop at Prophet Elias chapel and ring the big bell! Observe the tiny inside, decorated by plenty saint's paints offered by pilgrims and light up a candle. Grab the perfect seat on the rocks and listen stories from the surrounded area. Use your free time to relax, meditate or just admire the natural palette of colors and smells. Watch the moment the sun sets all around you and Athens turns into a spectacular night vista of sparkling lights. Use your camera or phone to take photos ! Hike down with flashlights surrounded by city lights! Drop off same metro station *See tips
"My vision is to help transform people from ordinary tourists into adventure travelers" A nature enthusiast and amateur photographer with background experience in trekking and other active sports like climbing, trail running, swimming, and snorkeling. I've been traversing the trails around Athens for over a decade and would love to guide you around the beautiful outdoor spots of Athens. I've traveled around the world and have hiked throughout India, Japan, Guatemala, Morocco and South Africa among others and am sure that we will have lots of stories to swap! This Experience is a great opportunity for me to put my passions to practice and make new friends! I look forward to hosting you during your visit to Athens! And know that other activities can be organized as per your interest (via ferrata, caving, yoga session) upon request!

>Group of 4 pay for 3! >Discount for my other outdoor activities (check my profile)

Private car transport from Elliniko metro station (via-versa)

First aid kit/ Headlamp
Sekcja nawigacji dla stron recenzji
The south part of Mt Ymmittos is primary rocky and wild. The name comes from the pre-Hellenic which meant a tough, rocky place.It's a rich ecosystem with more than 600 species of plants (wild olives) and several species of birds & mammals. The terrain of that specific part of mountain looks strongly as a Cycladic island, having a majestic 360o panoramic open view to the Saronic gulf, the Sounio peninsula and the first islands (Aegina)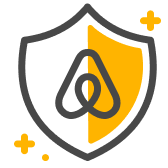 Bezpieczeństwo gości
Aktywność na świeżym powietrzu nie zawsze jest w pełni bezpieczna; udział w tej atrakcji  wiąże się z pewnym ryzykiem. Jeśli chcesz bezpiecznie uczestniczyć w tej atrakcji, weź pod uwagę swoje umiejętności i warunki (takie jak lokalizacja, pogoda i sprzęt).
Każda atrakcja może zostać anulowana z pełnym zwrotem kosztów w ciągu 24 godzin od jej zakupu lub co najmniej 7 dni przed jej rozpoczęciem.
Zasady dotyczące komunikacji
Zawsze komunikuj się za pośrednictwem Airbnb. Aby chronić swoje płatności, nigdy nie przekazuj środków ani nie komunikuj się poza aplikacją lub stroną Airbnb.
W atrakcji może wziąć udział maksymalnie 7 gości. Muszą oni mieć ukończone 10 l. Good physical condition For longer hikes check my other experience "Panoramic trek in Parnitha" or " adventure in Little Fuji"
* Group >3 discount can apply **Temperature on the mountain can be at least 5-8C lower than the city center
Atrakcje Airbnb są sprawdzane pod kątem jakości
Atrakcje Airbnb są sprawdzane pod kątem jakości
Prowadzone przez lokalnych mieszkańców, którzy są dumni ze swojej małej ojczyzny i którzy kochają to, co robią.

W małej grupie nigdy nie "zaginiesz w tłumie".

Sprawdzamy wszystkie atrakcje pod kątem tego, czy uczestnicy będą mogli zobaczyć mało dostępne miejsca.
⭐Sunset trek to prophet Elijah's chapel