The Art of Tenkara Fly fishing
The Art of Tenkara Fly fishing
Liczebność grupy
Do 4 osób
Obejmuje
Jedzenie, Napoje, Wyposażenie
The Art of Tenkara Fly fishing
The Art of Tenkara Fly fishing
Liczebność grupy
Do 4 osób
Obejmuje
Jedzenie, Napoje, Wyposażenie
This is a Family friendly experience! Winter is here. The fishing is great. Please contact me for an afternoon on the river. This can be your first time ever fly fishing or you might be a seasoned person on the river. This experience is for all folk! I've worked with folk from age 6-90! Tenkara Flyfishing...Simplicity in nature. Spend a half day or full day on the river practicing the art of Tenkara flyfishing. With Tenkara, we use only the essentials making your fishing trip about the joy of being out there, fishing for trout! Tenkara fly fishing strips away all the extras of spending time on the river and leaves one with a beautiful adventure. Tenkara is simply a rod, a line and a hook. The cork-handled rod telescopes down to the size of a lightweight baton for easy transport. Uncapped, it extends to 11 to 13 feet. On the delicate rod tip is a braided nub onto which the leader is tied, usually a rod's length of furled monofilament and tippet. The fly can be anything the angler wants to use. If you are ready for an adventure, come spend time on the river, as we experience this Beauty of the River!
Hi! I'm a long term resident of Park City, UT. Enjoy the beauty of Park City with me, a trained professional Guide. The technical part of what we will do is learning how to Tenkara fly fish. The transformative part of what we will do is being out there. The Mountains. The Creeks. The Stars. Immersed in the beauty we overlook every day. I'm hopeful this is an Experience that just might change your life. Let's get out there, together. I am: Tenkara fly fishing Guide A certified first responder Licensed Guide in the state of Utah Naturalist Montessori teacher Ski instructor Climbing instructor I've travelled the World, on this Beautiful Adventure! Come spend some time with me exploring the beauty of the Mountains and Rivers of Utah and beyond! Talk to me about a discount if you buy carbon offset credits! Come Experience with me.

Each morning we prepare fresh baked goods or seasonal fruit and vegetables from our mountain garden!

We always provide our most important resource here in the West, water! How about a fresh brewed cup of coffee or tea!

A Tenkara fly rod and hand tied flies!
Sekcja nawigacji dla stron recenzji
We will have 3 miles of access on the Weber River 15 minutes from Historic Park City, Utah. We will be in a beautiful valley with the Wasatch Mountain Range on one side and the Uinta Mountain Range on the other. Enjoy a fresh cup of hand crafted coffee or organic tea and a healthy homegrown snack prepared by Shawn and Alta each day, as we explore the Beautiful River!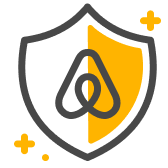 Bezpieczeństwo gości
Aktywność na świeżym powietrzu nie zawsze jest w pełni bezpieczna; udział w tej atrakcji  wiąże się z pewnym ryzykiem. Jeśli chcesz bezpiecznie uczestniczyć w tej atrakcji, weź pod uwagę swoje umiejętności i warunki (takie jak lokalizacja, pogoda i sprzęt).
Każda atrakcja może zostać anulowana z pełnym zwrotem kosztów w ciągu 24 godzin od jej zakupu lub co najmniej 7 dni przed jej rozpoczęciem.
Zasady dotyczące komunikacji
Zawsze komunikuj się za pośrednictwem Airbnb. Aby chronić swoje płatności, nigdy nie przekazuj środków ani nie komunikuj się poza aplikacją lub stroną Airbnb.
W atrakcji może wziąć udział maksymalnie 4 gości. Muszą oni mieć ukończone 6 l. You will be required to purchase a Utah 3 day fishing license for $24.00. Ask me and I can help you secure one.
Oficjalny dokument tożsamości
Musisz zrobić sobie zdjęcie (tzw. selfie) i musi ono pasować do zdjęcia w Twoim dowodzie tożsamości. Airbnb chce w ten sposób potwierdzić, kto dokładnie weźmie udział w atrakcji. Jest to procedura jednorazowa.
Podczas tej atrakcji podawany będzie alkohol. Mogą go spożywać wyłącznie pełnoletni goście.
A non-resident fishing license will be required and can be applied for via internet prior to our Beautiful Adventure! Nonresident 3-day fishing license is $24.00.
Atrakcje Airbnb są sprawdzane pod kątem jakości
Atrakcje Airbnb są sprawdzane pod kątem jakości
Prowadzone przez lokalnych mieszkańców, którzy są dumni ze swojej małej ojczyzny i którzy kochają to, co robią.

W małej grupie nigdy nie "zaginiesz w tłumie".

Sprawdzamy wszystkie atrakcje pod kątem tego, czy uczestnicy będą mogli zobaczyć mało dostępne miejsca.
The Art of Tenkara Fly fishing