Osaka Mountain Hike and Trout Fishing
Osaka Mountain Hike and Trout Fishing
Liczebność grupy
Do 8 osób
Obejmuje
Jedzenie, Napoje, Transport, Wyposażenie
Język atrakcji
angielski, chiński (Tradycyjny)
Osaka Mountain Hike and Trout Fishing
Osaka Mountain Hike and Trout Fishing
Liczebność grupy
Do 8 osób
Obejmuje
Jedzenie, Napoje, Transport, Wyposażenie
Język atrakcji
angielski, chiński (Tradycyjny)
Do you want to experience Japanese nature deeply? How about hiking a holly and historical mountain, Mt. Kongo, in Osaka? We take train and bus for total one hour to the mountain. In the beginning, you feel nature by tasting fresh mountain water. Also, you can stop by a genuine tofu shop which serves delicious soy milk. There are several popular courses, but I lead you to a secret one. On the course, you hike for 2 hours and experience various things like ・Walking along a beautiful creek, ・Climbing rocks (Don't worry. It is just few steps), ・Being impressed by 3 waterfalls, ・Going up a creek by hopping stones, and more! On the peak, you will enjoy the spectacular scenery, and have a light meal like a rice ball and a cup noodle. I also show you a temple (at the summit!) and a miracle elder couple cedar. On the way down, we take the main course for 1 hour and greet other hikers. At last, you enjoy fishing for trouts at a fishing ground. Surprisingly, you eat caught fresh fish in two delicious ways ( grilled and fried ) for lunch at an on-site restaurant. ※ If you are vegan or don't eat fish, I recommend a famous tofu restaurant in the neighbourhood. ※※This experience is available in winter season. It would be snowy from mid of December to February. A snow spike is provided. Fish is more delicious in this period!
I was born and raised in Osaka. Since my mother's hometown was by mountains, I had countlessly climbed many mountains in Osaka through four seasons and had experience guiding many friends. I had encountered the wonder of nature many times and have a great respect for nature. I think Japanese nature is very unique in many aspects compared to foreign nature. However, you might not imagine rich nature in Osaka, there are many places which are fairly worth visiting. I would love to show you how beautiful Japanese nature is. Also pls check my another tour! https://www.airbnb.jp/experiences/657071

Snack

Fresh mountain water

Train and bus fare for round trip (2000 yen)

Gloves and spikes in winter season /Rain coat when it is rainy
Sekcja nawigacji dla stron recenzji
The altitude of Mt. Kongo is 1,125m (3,690 feet) and highest in Osaka. We start hiking at 500m point. Mt. Kongo forms part of the Kongo-Ikoma-Kisen Quasi National Park which incorporates parts of Osaka, Nara and Wakayama Prefectures. There were several battle castles on Mt. Kongo in 13th century. Mt. Kongo is also well known for Syugendo. https://theculturetrip.com/asia/japan/articles/what-is-the-ancient-religion-of-shugendo/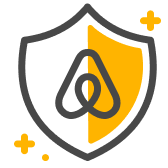 Bezpieczeństwo gości
Aktywność na świeżym powietrzu nie zawsze jest w pełni bezpieczna; udział w tej atrakcji  wiąże się z pewnym ryzykiem. Jeśli chcesz bezpiecznie uczestniczyć w tej atrakcji, weź pod uwagę swoje umiejętności i warunki (takie jak lokalizacja, pogoda i sprzęt).
Każda atrakcja może zostać anulowana z pełnym zwrotem kosztów w ciągu 24 godzin od jej zakupu lub co najmniej 7 dni przed jej rozpoczęciem.
Zasady dotyczące komunikacji
Zawsze komunikuj się za pośrednictwem Airbnb. Aby chronić swoje płatności, nigdy nie przekazuj środków ani nie komunikuj się poza aplikacją lub stroną Airbnb.
W atrakcji może wziąć udział maksymalnie 8 gości. Muszą oni mieć ukończone 10 l. If you have any serious physical pain, the hike may be difficult for you.
/I'd like to meet up at 7:50 and take a train departing at 8:00 am. Please make sure to be on time. /Lunch and light meal are not covered in this tour. Please expect to spend 2000 yen per person.
Atrakcje Airbnb są sprawdzane pod kątem jakości
Atrakcje Airbnb są sprawdzane pod kątem jakości
Prowadzone przez lokalnych mieszkańców, którzy są dumni ze swojej małej ojczyzny i którzy kochają to, co robią.

W małej grupie nigdy nie "zaginiesz w tłumie".

Sprawdzamy wszystkie atrakcje pod kątem tego, czy uczestnicy będą mogli zobaczyć mało dostępne miejsca.
Osaka Mountain Hike and Trout Fishing