Experience the Thrills of Surfing
Experience the Thrills of Surfing
Liczebność grupy
Do 8 osób
Experience the Thrills of Surfing
Experience the Thrills of Surfing
Liczebność grupy
Do 8 osób
We run comprehensive lessons for all abilities and are passionate about making sure everyone leaves having had a fantastic time but also learnt and improved their surfing skills. We run our lessons so that everyone feels safe, comfortable and has an amazing experience in a super enjoyable, relaxed and unthreatening environment. In our Beginner Learn to Surf Lessons, we start with a brief introduction to surfing, the equipment and the techniques we will be using. Everyone will then be fitted out with a rash shirt and if required, a wetsuit and of course sunscreen. Then we hand out the safe soft learn to surf boards to each participant and head to the beach. You will then have ample opportunity to practice all the techniques and movements on the sand with plenty of feedback being given by our instructors. Then it is time to hit the surf and put it all into action in the waves. Our instructors are in the water with you for the duration of the lesson giving feedback and tips throughout the entire lesson to help everyone improve as much as possible. There are plenty of laughs, plenty of fun and plenty of waves for everyone to have a sensational experience in the surf with us.
Dan &Jamo are professional fully qualified Surfing Australia Surf Instructors also holding a range of lifeguard &emergency care qualifications to maximise everyone's safety. Both have been instructing for over 15 years, having a wealth of knowledge & experience to give you the best introduction to our amazing sport of surfing. Both have taught and instructed all level of surfer. Jamo also trains new international instructors throughout the world as well as being Head Coach to national teams and development squads. We are both passionate about teaching people to surf and sharing our expertise.

All required equipment is included including soft safe surfboard, rashshirt, sunscreen and a wetsuit if it is needed
Sekcja nawigacji dla stron recenzji
We will be surfing at the beautiful Greenmount Beach - ideal for learning to surf & often a missed location when tourists visit the Gold Coast. We are at the southern end of the Coast, out of the main tourist hub of Surfers Paradise & Broadbeach. In Coolangatta & Greenmount, you will find a much more relaxed laid back vibe than the far busier hub of the Coast. We are based in a little hidden, often unknown gem which love to share.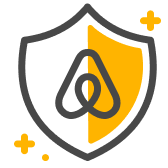 Bezpieczeństwo gości
Aktywność na świeżym powietrzu nie zawsze jest w pełni bezpieczna; udział w tej atrakcji  wiąże się z pewnym ryzykiem. Jeśli chcesz bezpiecznie uczestniczyć w tej atrakcji, weź pod uwagę swoje umiejętności i warunki (takie jak lokalizacja, pogoda i sprzęt).
Każda atrakcja może zostać anulowana z pełnym zwrotem kosztów w ciągu 24 godzin od jej zakupu lub co najmniej 7 dni przed jej rozpoczęciem.
Zasady dotyczące komunikacji
Zawsze komunikuj się za pośrednictwem Airbnb. Aby chronić swoje płatności, nigdy nie przekazuj środków ani nie komunikuj się poza aplikacją lub stroną Airbnb.
W atrakcji może wziąć udział maksymalnie 8 gości. Muszą oni mieć ukończone 5 l. Guests should just be comfortable in the water. They don't need to be good swimmers or have spent time in the ocean as we are only in shallow water to maximise everyone's…
Our Beginner Lessons are always in shallow water, so you will always be able to stand. You don't need to be a great swimmer, just comfortable being in the water. Come ready for a heap of fun!!
Atrakcje Airbnb są sprawdzane pod kątem jakości
Atrakcje Airbnb są sprawdzane pod kątem jakości
Prowadzone przez lokalnych mieszkańców, którzy są dumni ze swojej małej ojczyzny i którzy kochają to, co robią.

W małej grupie nigdy nie "zaginiesz w tłumie".

Sprawdzamy wszystkie atrakcje pod kątem tego, czy uczestnicy będą mogli zobaczyć mało dostępne miejsca.
Experience the Thrills of Surfing