Private Surf Lessons at Macao Beach
Private Surf Lessons at Macao Beach
Liczebność grupy
Do 4 osób
Obejmuje
Jedzenie, Transport, Wyposażenie
Język atrakcji
angielski, hiszpański
Private Surf Lessons at Macao Beach
Private Surf Lessons at Macao Beach
Liczebność grupy
Do 4 osób
Obejmuje
Jedzenie, Transport, Wyposażenie
Język atrakcji
angielski, hiszpański
On this private Surf Lesson experience, I will pick you up wherever you are staying in the Punta Cana area and take you by car to the amazing Macao Beach! On the beach I will provide you all the necessary information related to safety and the characteristics of the surf on this particular location... You'll have a safe place to store your belongins. We'll proceed with a theorical surf lesson followed by practice on the sand.... Once you manage the basics, we get in the water to start the practice, while I personally coach you for 90 minutes: correcting, directing and encouraging you! Be ready to receive a lot of information, excecute some physical activity and have a ton of fun!! After the first 45 minutes in the water (or whenever you feel like it), we take a short break. I will ensure you rehydrate and refuel, while we discuss your progress and get back in the water for 45 minutes of additional practice and coaching! After the lesson, you can hang around with me on the beach, enjoy additional time surfing, or head back to your accommodation for a deserved rest!! I am flexible and accommodating, we can plan ahead how you want your day to go!! :)
Dominican, owner of Punta Cana Surf Adventure on Macao Beach, Punta Cana. I am a former Hotel Manager with 25 years of experience in the tourism industry and the last 5 years I have been teaching surfing full-time to hundreds of beginners and intermediate surfers. I've taken my passion for hospitality and surfing and put them together in a gratifying and authentic experience where you will receive a PERSONALIZED surf instruction that is not only a surf lesson, but an experience that comprises surfing and true Dominican hospitality!! Don't miss the opportunity of practicing this amazing sport in one of the most beautiful settings in the Punta Cana area, with a fully bilingual, highly professional and dedicated individual.
We współpracy z World Surf League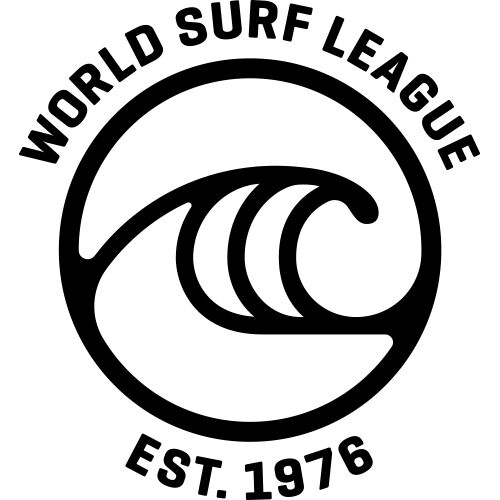 Zatwierdzone przez World Surf League
Ta atrakcja została wybrana przez WSL - najlepszych na świecie surferów.
Światowa Liga Surfingu (World Surf League, WSL) to organizacja zrzeszająca zawodowych surferów, pod patronatem której rozgrywają się zawody kobiet i mężczyzn na całym świecie w takich kategoriach, jak shortboard, longboard, big wave oraz development tier i która od 1976 roku organizuje mistrzostwa świata. Organizacja zrzesza 2 500 najlepszych surferów i miliony fanów z całego świata. Wpierając zarówno profesjonalistów, jak i początkujących sportowców, WSL wierzy, że im więcej czasu spędzimy w wodzie, tym lepszy będzie świat.

Water and Fruit For rehydration and re-energyzing purposes, during the break, we will providee water and fruit.

Private van or car We will pick you up at your accommodation in Punta Cana, other guests might be picked up as well.

All necessary equipment and long sleeve rashguard.
Sekcja nawigacji dla stron recenzji
Macao Beach is an impressive beach just 30 minutes from most of the action in the Punta Cana area. It is definitely one of the most beautiful beaches you will ever see!! It offers unparalled conditions for beginner surfers all year round: Smaller waves to the East and bigger waves to the West. Macao has 6 point-breaks for different levels of surfing. These sand bottom breaks offer very safe and easy conditions!
Dostępność
Zaoszczędź 20%, rezerwując z 2-tygodniowym wyprzedzeniem. 
Każda atrakcja może zostać anulowana z pełnym zwrotem kosztów w ciągu 24 godzin od jej zakupu lub co najmniej 7 dni przed jej rozpoczęciem.
Zasady dotyczące komunikacji
Zawsze komunikuj się za pośrednictwem Airbnb. Aby chronić swoje płatności, nigdy nie przekazuj środków ani nie komunikuj się poza aplikacją lub stroną Airbnb.
W atrakcji może wziąć udział maksymalnie 4 gości. Muszą oni mieć ukończone 4 l. Although classes for beginners are carried out in shallow water, we require that participants know how to swim so they are comfortable in the water and enjoy the…
It is important that you are a moderately active person and that you do not suffer from a heart condition or a health issue that prevents you from carrying out intense physical activity.
Atrakcje Airbnb są sprawdzane pod kątem jakości
Atrakcje Airbnb są sprawdzane pod kątem jakości
Prowadzone przez lokalnych mieszkańców, którzy są dumni ze swojej małej ojczyzny i którzy kochają to, co robią.

W małej grupie nigdy nie "zaginiesz w tłumie".

Sprawdzamy wszystkie atrakcje pod kątem tego, czy uczestnicy będą mogli zobaczyć mało dostępne miejsca.
Private Surf Lessons at Macao Beach