Garden Of The Gods Yoga Hike
Garden Of The Gods Yoga Hike
Liczebność grupy
Do 6 osób
Garden Of The Gods Yoga Hike
Garden Of The Gods Yoga Hike
Liczebność grupy
Do 6 osób
On this mindful wellness hike with Nature Yoga your body and mind can detox from the stress of everyday life. You'll immerse yourself into incredible Garden Of The Gods as you deliberately soak up nature's aromas, sights and sounds. Evening light will create a magical atmosphere in Garden Of The Gods. You'll hike with attentiveness, ready to take in the beauty that surrounds you with all your senses. Hearing Native American legends will make this place come alive. We might encounter wildlife, learn about weather, plants, geology and you'll see this peaceful land through a fresh perspective of mindful attentiveness. During your walk there'll be several segments of mindful and calm Nature Yoga. All abilities are welcome. Nature Yoga can include stretches, breath work, earthing and grounding poses , a balance sequence or a standing Vinyasa flow. All these activities and moments are woven together like strands in a tapestry and adjusted based on weather, preferences and abilities. Your experience will thus be unique and unlike any other. This part of Colorado is the un-surrendered traditional territory of the Ute Nation. We thank and honor the land and the families of the Ute Nation, who have stewarded this land without harm for thousands of years and whose culture continues to nurture this land. We thank the enduring presence of all First Nations.
Hi! I'm a HIKE FOR LIFE guide, local fitness professional, teacher, rock climber, mother, artist and story-teller. Come along on this mindful Yoga Hike, a peaceful nature experience in a spectacular mountain setting. I am excited to show you the majesty of this place. You'll love being part of a group of fellow nature lovers, enjoying a Yoga walk and getting to know Garden Of The Gods in a unique way. I invite you to enjoy this immersive nature experience on sacred land with beautiful views. HIKE FOR LIFE is a local social impact business that exists to nurture community, inspire exploration and preserve the great outdoors. I donate 10% of my profit to One Nation Walking Together, a local charity. https://www.onenationwt.org/ https://www.hikeforlife.co

Each guest can borrow a small Yoga mat for our optional seated meditation.
Sekcja nawigacji dla stron recenzji
We'll hike through breathtaking Garden Of The Gods under bluebird skies and beautiful views of the mountain ranges around Tava (Pikes Peak). The trails through this park are sand, gravel and paved trails. You'll get to explore the many stunning red rock formations in fun hands-on ways. You'll hike AND do nature Yoga. Get ready to immerse yourself in Mother Nature's wonderland with its treasure of varied sounds, scents and scenery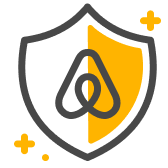 Bezpieczeństwo gości
Aktywność na świeżym powietrzu nie zawsze jest w pełni bezpieczna; udział w tej atrakcji  wiąże się z pewnym ryzykiem. Jeśli chcesz bezpiecznie uczestniczyć w tej atrakcji, weź pod uwagę swoje umiejętności i warunki (takie jak lokalizacja, pogoda i sprzęt).
Każda atrakcja może zostać anulowana z pełnym zwrotem kosztów w ciągu 24 godzin od jej zakupu lub co najmniej 7 dni przed jej rozpoczęciem.
Zasady dotyczące komunikacji
Zawsze komunikuj się za pośrednictwem Airbnb. Aby chronić swoje płatności, nigdy nie przekazuj środków ani nie komunikuj się poza aplikacją lub stroną Airbnb.
W atrakcji może wziąć udział maksymalnie 6 gości. Muszą oni mieć ukończone 15 l. For this Yoga Hike /Outdoor Adventure I recommend wearing appropriate layers, comfortable shoes (sneakers or trail runners for example) Leashed dogs that would love for…
We have very mild days even in winter and this experience takes place rain or shine. I recommend to dress appropriately: You'll be outdoors, at 6500 ft elevation, on gravel trails, boulders & paved trails in conditions that can range from intense summer heat to rain, winds and snow.
Atrakcje Airbnb są sprawdzane pod kątem jakości
Atrakcje Airbnb są sprawdzane pod kątem jakości
Prowadzone przez lokalnych mieszkańców, którzy są dumni ze swojej małej ojczyzny i którzy kochają to, co robią.

W małej grupie nigdy nie "zaginiesz w tłumie".

Sprawdzamy wszystkie atrakcje pod kątem tego, czy uczestnicy będą mogli zobaczyć mało dostępne miejsca.
Garden Of The Gods Yoga Hike