Osaka Maple Foliage Road Hike & Foot Spa
Osaka Maple Foliage Road Hike & Foot Spa
Liczebność grupy
Do 7 osób
Obejmuje
Jedzenie, Napoje, Bilety
Osaka Maple Foliage Road Hike & Foot Spa
Osaka Maple Foliage Road Hike & Foot Spa
Liczebność grupy
Do 7 osób
Obejmuje
Jedzenie, Napoje, Bilety
This is Family-friendly​ experience!. Just 30 mins Train from Osaka station, You will be in a completely natural world with mountain and beautiful maple forest. Mino is really my favorite place for refreshment. Air is clear, time flew slower than the town. You can enjoy peaceful walking along the scenic river. In spring with splendid cherry blossom, In May, June with vivid new green, In Summer you may see children playing at the river, In Autumn with colored foliage. Even in wintertime, you can enjoy perfectly clear air. On the way, you can see several beautiful shrines, photogenic bridges, some hidden paths where I usually stop by. Every single place is so refreshing and makes you relaxed. Especially thousand of Maple tree area is something special. If you need it, I can teach a good way of walking in the mountain area and be able to give nature guidance as a mountain guide. Our walking goal is Giant(33m) waterfall. We can enjoy the view, drinking or eating some snacks, which you can buy at food stands. We will treat citrus cider which is the ​most popular drink in Mino. Sitting in front of the waterfall is my favorite moment. We'll come back along little bit deferent way. In the end, we can enjoy foot spring and makes you refreshed. After this hiking experience, your mind and body are going to be wholely refreshed.
This is the best way to escape the city and enjoy nature in Osaka. I'm a Japanese, living in Osaka with my family. I've been a professional trekking tour guide for 9 years, and have my own tour business. I've been passionate about trekking tour. Mino Maple road is so amazing. The best season is below. - Autumn season: Oct to Early Nov: Perfect weather and Colorful foliage (Especially shining red color of a Maple leaf) - New green season: Apr to June. Green is soooo fresh and beautiful. - Cherry season: Mar to Mid Apr. No need word, this is super nice! After Hiking you'll be refreshed by splashing waterfall. Foot spring is good way to cool down your tired body. Japan has many beautiful mountains with rich forests and nature. To me, hiking is one of the best ways to enjoy it. I hope to share my experience and make your staying much nice!

1 Food at food stands You can get 1 Food at the waterfall food stands

1 Drink at food stands You can get 1 Drink at the waterfall food stands. Including alcohol, many kinds of cold and hot drinks…

Foot Hot-Spring. You can enjoy and relax at Foot Hot-Spring(Onsen). Warming legs make your whole body warmed up and relaxed.
Sekcja nawigacji dla stron recenzji
I'll take you to Some Hidden Shrine, Minor hiking route (feeling like really remote area), Scenic Maple tree spots are included. On the walking way, I will arrange the most efficient route and introduce my secret photogenic spots to maximize your fan. In case, I am bringing a ​first-aid kid.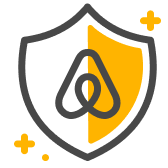 Bezpieczeństwo gości
Aktywność na świeżym powietrzu nie zawsze jest w pełni bezpieczna; udział w tej atrakcji  wiąże się z pewnym ryzykiem. Jeśli chcesz bezpiecznie uczestniczyć w tej atrakcji, weź pod uwagę swoje umiejętności i warunki (takie jak lokalizacja, pogoda i sprzęt).
Każda atrakcja może zostać anulowana z pełnym zwrotem kosztów w ciągu 24 godzin od jej zakupu lub co najmniej 7 dni przed jej rozpoczęciem.
Zasady dotyczące komunikacji
Zawsze komunikuj się za pośrednictwem Airbnb. Aby chronić swoje płatności, nigdy nie przekazuj środków ani nie komunikuj się poza aplikacją lub stroną Airbnb.
W atrakcji może wziąć udział maksymalnie 7 gości. Muszą oni mieć ukończone 6 l. This walking is very light walking in the forest route. The path is well organized, basically flat but some part there are stairs and some slope. If you can walk 2~3 hours…
Podczas tej atrakcji podawany będzie alkohol. Mogą go spożywać wyłącznie pełnoletni goście.
The tour will be operated in a raining day also, except very heavy rain like a typhoon coming. Actually, it is not bad in​ a ​raining day and sometimes you can enjoy more beauty without many people.
Atrakcje Airbnb są sprawdzane pod kątem jakości
Atrakcje Airbnb są sprawdzane pod kątem jakości
Prowadzone przez lokalnych mieszkańców, którzy są dumni ze swojej małej ojczyzny i którzy kochają to, co robią.

W małej grupie nigdy nie "zaginiesz w tłumie".

Sprawdzamy wszystkie atrakcje pod kątem tego, czy uczestnicy będą mogli zobaczyć mało dostępne miejsca.
Osaka Maple Foliage Road Hike & Foot Spa