Bali Private Surf Lesson|27SurfLesson
Bali Private Surf Lesson|27SurfLesson
Liczebność grupy
Do 10 osób
Obejmuje
Transport, Wyposażenie
Bali Private Surf Lesson|27SurfLesson
Bali Private Surf Lesson|27SurfLesson
Liczebność grupy
Do 10 osób
Obejmuje
Transport, Wyposażenie
The lesson will be conducted on Kuta beach, the best spot for beginners to learn to surf. We provide private lesson; 1 instructor to 1 students. Each Lesson is 2.5hrs - Start by introducing ourselves - Theoretical introduction on how to surf - Surf lesson first session (1 hour) - Break time (10-15 minutes) - Surf lesson second session (1 hour) - Free use surfboard after the lesson for 1 to 2 hrs. (Depends on how the student improves after the lesson, students can get permission from their instructor if they can surf by themselves ) We are ready to take you to a new unforgettable experience. At break time, in between the sessions there will be a review of your first experience riding the wave. At the end of the session, there will be a review on the level of surfing lesson you can take for future reference. On the first lesson we will focus on how you can stand up and balance on the board. Check it out our Instagram; @27surflessons We also open Canggu Private SurfLessons, please message me for details. We also have Surf Lesson Package for Intermediate Surf Lesson Package 5 times lessons : IDR.1.000.000 10 times lessons : IDR.1.900.000 Surf Trip Package IDR.450.000/pax Price include: pick up & transfer, private instructor, surfboard and rashguard
I've been living in Bali for 7 years. First time I learn surfing was in Kuta Beach. I really enjoy it, I think surfing is fun. And now, because of my hobby, I want to share my experience about surfing. Seven, Paska, Marbun and I are hosting this experience together. We're licensed instructors and have been surfing for years. I love travelling, go to some new place, I love to challenge myself to try something new. I love to talk to people from all around the world and share the experience they have.

Scooter Pick Up More than 5pax: Pick Up by Car. Legian, Kuta, Seminyak Area. Canggu, Sanur, Jimbaran, NusaDua by confirmation…

Private Instructor (1:1) Surf Board, Rash Guard, Locker. Free use surfboard after the lessons. *depends on the tide *first…
Sekcja nawigacji dla stron recenzji
We offer free pick up from hotel. Our place right across the street of Zara Beachwalk. If you can not find it, you can email me and meet me at the drop off zone Beachwalk Shopping Centre. We also have Surf Lesson Package for Intermediate Surf Lesson Package 5 times lessons : IDR.1.000.000 10 times lessons : IDR.1.900.000 Surf Trip Package IDR.450.000/pax Price include: pick up & transfer, private instructor, surfboard and rashguard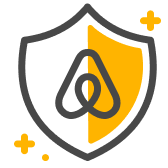 Bezpieczeństwo gości
Aktywność na świeżym powietrzu nie zawsze jest w pełni bezpieczna; udział w tej atrakcji  wiąże się z pewnym ryzykiem. Jeśli chcesz bezpiecznie uczestniczyć w tej atrakcji, weź pod uwagę swoje umiejętności i warunki (takie jak lokalizacja, pogoda i sprzęt).
Każda atrakcja może zostać anulowana z pełnym zwrotem kosztów w ciągu 24 godzin od jej zakupu lub co najmniej 7 dni przed jej rozpoczęciem.
Zasady dotyczące komunikacji
Zawsze komunikuj się za pośrednictwem Airbnb. Aby chronić swoje płatności, nigdy nie przekazuj środków ani nie komunikuj się poza aplikacją lub stroną Airbnb.
W atrakcji może wziąć udział maksymalnie 10 gości. Muszą oni mieć ukończone 7 l. 27 surf Lesson is for beginners. Those who doesn't have any surfing experience are very welcome to try. Student can be as young as 8 years old to try and start their first…
Don't worry each of the student has 1 instructor. Those who don't have any surfing experience are very welcome to try. Time is adjustable, please send me message for tides confirmations
Atrakcje Airbnb są sprawdzane pod kątem jakości
Atrakcje Airbnb są sprawdzane pod kątem jakości
Prowadzone przez lokalnych mieszkańców, którzy są dumni ze swojej małej ojczyzny i którzy kochają to, co robią.

W małej grupie nigdy nie "zaginiesz w tłumie".

Sprawdzamy wszystkie atrakcje pod kątem tego, czy uczestnicy będą mogli zobaczyć mało dostępne miejsca.
Bali Private Surf Lesson|27SurfLesson