Discover the Alternative Fushimi Inari
Discover the Alternative Fushimi Inari
23 gości, którzy wzięli ostatnio udział w Twojej atrakcji, uznało ją za niesamowite przeżycie
Liczebność grupy
Do 6 osób
Discover the Alternative Fushimi Inari
Discover the Alternative Fushimi Inari
23 gości, którzy wzięli ostatnio udział w Twojej atrakcji, uznało ją za niesamowite przeżycie
Liczebność grupy
Do 6 osób
Dragons. Waterfalls. Political control. The Fushimi Inari Shrine is so more than its famous torii gates. Most people are satisfied by a scenic view of Kyoto and the forested trails through the mountain. I will take you through the main shrine, but we'll also go deeper. Much deeper. Visit tree gods and get your divination interpreted for you. Drink healing water from a hidden holy waterfall. Meet the locals who live on the mountain, and hike down a path off the beaten track. Even visit a peaceful Zen temple and learn how Shinto ideas have influenced the Zen garden. With no more than 6 spots on each hike, this is the smallest group hike at Fushimi Inari, so we can interact in an intimate setting. (Also this is not co-hosted!) You will learn how politics changes the way people worship, how devotees struggle to strike a balance between ritual and spontaneity, and how Hinduism, Korean animism, and even the US military have shaped the Inari faith. You'll also learn about the shrine's connection to Pokémon and Studio Ghibli's films, and the roles that plants play in Japanese culture. Once you've been on this hike, you'll never see shrines and temples the same way again. You'll be primed to find hidden symbols, practices, and stories everywhere else in Japan. Come see what everyone else has been missing out on, and leave seeing Shintoism and Buddhism in a whole new light.
I was born in Singapore and worked across Asia as a documentary producer for Al Jazeera English. Then I came to Japan to read Political Science at Waseda University in Tokyo almost 9 years ago. In university I realized that I had fallen in love with Japan's history, culture, onsen, and ramen. So I decided to stay on. Apart from cycling around Kyoto and walking my dog Mori up and down Kyoto's many mountains, I am amassing a collection of old maps of Kyoto and am writing a book about Fushimi Inari. Over the last 2 years I have extensively interviewed devotees, shrine caretakers, and torii gate makers. Come on my hike of Fushimi Inari to hear their stories, to understand how politics has changed Japanese religion, and even learn to spot wild tea in the forest.
Sekcja nawigacji dla stron recenzji
After going through the main shrine to understand the contemporary practices at the shrine, I will take you onto forested trails to see what other tourists won't - hidden springs, sacred waterfalls, and old Buddhist statues that reflect the syncretic beliefs at Fushimi Inari. Don't miss out on a hike that will take you through the Buddhist & Shinto beliefs on Mount Inari and the unpaved, forested trails that only locals know about.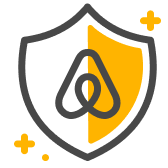 Bezpieczeństwo gości
Aktywność na świeżym powietrzu nie zawsze jest w pełni bezpieczna; udział w tej atrakcji  wiąże się z pewnym ryzykiem. Jeśli chcesz bezpiecznie uczestniczyć w tej atrakcji, weź pod uwagę swoje umiejętności i warunki (takie jak lokalizacja, pogoda i sprzęt).
Każda atrakcja może zostać anulowana z pełnym zwrotem kosztów w ciągu 24 godzin od jej zakupu lub co najmniej 7 dni przed jej rozpoczęciem.
Zasady dotyczące komunikacji
Zawsze komunikuj się za pośrednictwem Airbnb. Aby chronić swoje płatności, nigdy nie przekazuj środków ani nie komunikuj się poza aplikacją lub stroną Airbnb.
W atrakcji może wziąć udział maksymalnie 6 gości. Muszą oni mieć ukończone 8 l. Parents are welcome to take kids aged 8 and up on the tour. All kids must be registered as guests. Be sure that your kids are ready to walk for 4 hours (with several short…
This hike may end 15 minutes later than scheduled depending on the pace of the other guests. We end the tour at a temple in the Tofukuji Temple area, and then we will walk together to Tofukuji Station, served by both the JR and Keihan lines. There are many options for lunch there.
Atrakcje Airbnb są sprawdzane pod kątem jakości
Atrakcje Airbnb są sprawdzane pod kątem jakości
Prowadzone przez lokalnych mieszkańców, którzy są dumni ze swojej małej ojczyzny i którzy kochają to, co robią.

W małej grupie nigdy nie "zaginiesz w tłumie".

Sprawdzamy wszystkie atrakcje pod kątem tego, czy uczestnicy będą mogli zobaczyć mało dostępne miejsca.
Discover the Alternative Fushimi Inari