Self-drive Speed Boat Adventure
Self-drive Speed Boat Adventure
Liczebność grupy
Do 6 osób
Self-drive Speed Boat Adventure
Self-drive Speed Boat Adventure
Liczebność grupy
Do 6 osób
The Sydney Harbour Bridge towers above like a cathedral of steel. The sun shimmers on the water. Breathe the fresh, salty air and gaze at the curved seashell shape of the Opera House and the glassy downtown skyscrapers reflecting the sky. You're exploring the world famous Sydney Harbour on a boat. Even better, you're the one behind the wheel. Yup, that's right. You're the captain on this unforgettable adventure. This is a fantastic way to see the main highlights of the harbour in a short amount of time - without having to share a boat with hundreds of others or listen to pre-recorded commentary. It's an authentic, small-group experience with a knowledgeable local guide - giving you an up-close-and-personal glimpse of Sydney's coolest spots. If you've never driven a boat before - don't panic. The speedboat is safe and easy to operate and I'll be right there to help you! No experience or licence is required. This two hour self-drive boat tour is perfect if you are short on time. However, if you have time for our three hour journey (https://www.airbnb.com.au/experiences/693197) - the upgrade is definitely worth it. When you factor in time for the safety briefing and preparation, the three hour trip actually gives you nearly twice as much time on the water! It's a great value way to explore even more of the legendary Sydney Harbour.
Hi, I'm Dirk. When I moved here from Germany in 2013, I fell in love with Sydney Harbour. Of course, I haven't seen every harbour in the world. But that being said... I can't imagine one more spectacular than this one. When I arrived here, I got myself a kayak and spent days exploring every nook and cranny of the harbour. I realized just how special this location is and how much I wanted to share it with visitors. With more than 25 years of experience on the water with sail and motor boats, you'll be in safe hands with me guiding the tour. I know every corner of Sydney Harbour and I can't wait to show you my favorite spots. Plus, I'll tell you plenty of tidbits and stories most tourists miss out on hearing. I'm looking forward to spending a beautiful day out on the water, sharing my love for Sydney with you aboard my speedboats.

Boat Self-drive boat with life vest, waterproof bag and ponchos
Sekcja nawigacji dla stron recenzji
Zoom beneath the Harbour Bridge with your camera ready for the perfect view of the iconic Sydney Opera House. Cruise alongside the stunning mansions of Point Piper, Mosman Bay, Lavender Bay, Cremorne Point and Kirribilli. You'll even get to see the impressive Navy ships at Garden Island, the beaches of Athol Bay, the lighthouse at Shark Island and other spots that only Sydneysiders know about.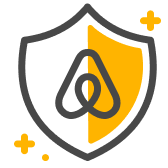 Bezpieczeństwo gości
Aktywność na świeżym powietrzu nie zawsze jest w pełni bezpieczna; udział w tej atrakcji  wiąże się z pewnym ryzykiem. Jeśli chcesz bezpiecznie uczestniczyć w tej atrakcji, weź pod uwagę swoje umiejętności i warunki (takie jak lokalizacja, pogoda i sprzęt).
Każda atrakcja może zostać anulowana z pełnym zwrotem kosztów w ciągu 24 godzin od jej zakupu lub co najmniej 7 dni przed jej rozpoczęciem.
Zasady dotyczące komunikacji
Zawsze komunikuj się za pośrednictwem Airbnb. Aby chronić swoje płatności, nigdy nie przekazuj środków ani nie komunikuj się poza aplikacją lub stroną Airbnb.
W atrakcji może wziąć udział maksymalnie 6 gości. Muszą oni mieć ukończone 18 l. My boats are built for two people. The total passenger weight must not exceed 220 kg.
Please wear casual clothes and shoes and bring sunscreen and a hat/cap. I will provide you with a life vest, and a waterproof bag for all your valuables. There are ponchos available if required.
Atrakcje Airbnb są sprawdzane pod kątem jakości
Atrakcje Airbnb są sprawdzane pod kątem jakości
Prowadzone przez lokalnych mieszkańców, którzy są dumni ze swojej małej ojczyzny i którzy kochają to, co robią.

W małej grupie nigdy nie "zaginiesz w tłumie".

Sprawdzamy wszystkie atrakcje pod kątem tego, czy uczestnicy będą mogli zobaczyć mało dostępne miejsca.
Self-drive Speed Boat Adventure