Wanderlust: a Hiking Day in the Alps
Wanderlust: a Hiking Day in the Alps
Liczebność grupy
Do 9 osób
Obejmuje
Jedzenie, Napoje, Bilety, Wyposażenie
Język atrakcji
Angielski, Niemiecki
Wanderlust: a Hiking Day in the Alps
Wanderlust: a Hiking Day in the Alps
Liczebność grupy
Do 9 osób
Obejmuje
Jedzenie, Napoje, Bilety, Wyposażenie
Język atrakcji
Angielski, Niemiecki
Join for a fantastic hike in the alps. Let's meet at the central railway station (Hauptbahnhof) Munich track 34 . After getting to know each other, we will take the train towards Mangfall Mountains. Arriving at our destination (around 800 m a.s.l.) we will hit the trails leading to the iconic Wendelstein. After a small waterfall, some interesting roads and trails we will take a small break at or near Wendelstein Alm (around 1420 m a.s.l.). At Wendelstein Alm you could buy some drinks (ca. 2 - 5 €) and or small, cold meal or rest. After that we will reach Wendelstein Haus (1724 m a.s.l.). Here we will take another longer break, you could buy some drinks and warm meals (roughly 5 -20 €) and/or check out the view point, cog railway, and church. Now we will head to the top of Wendelstein. There, you can take pictures of the scenery. Another break will be held near to the peak at a scenic resting point. From there we will start the decent. After finishing the decent you can do some healthy "Kneipp Wassertreten" (walking in cold water), before taking the train back to Munich. The hike is around 16 km in total, hiking around 1000 m elevation up and another 1000 m down.
Born in a small village in the black forest, hiking has been an integral part of my live as fare as I can think back. Some of my best memories revolve around hiking in Germany, Austria, Switzerland, France, Spain, Canada, Mexico, Japan, England and China. Since moving to Munich for my job around 6 years ago, the Alps provided a great region to follow my hiking passion. Hiking is a great way to experience the countryside, nature and get some fresh air.

organic bar

ca. 0.2l organic juice e.g. organic grape juice, organic orange juice or organic coconut juice where you could state your…

Train transportation. -> I will buy tickets after/on everybody's arrival.

Rain poncho (in case it rains) First Aid Kit Disinfect spray Power bank (so you can recharge your mobile phone, ...)
Sekcja nawigacji dla stron recenzji
We will visit Mangfall Mountains which is an interesting and beautiful mountain region not too fare from Munich. There we will hike to the top of the iconic Wendelstein. On the way up we will see different altitudinal zones, different trees and plants, likly lots of cows, maybe some horses, typical farmhouses, maybe local wildlife (likely just birds and insects), a church, a cog railway, cable cars, and an observatory (just the outside).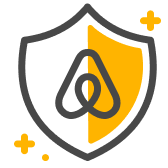 Bezpieczeństwo gości
Aktywność na świeżym powietrzu nie zawsze jest w pełni bezpieczna; udział w tej atrakcji  wiąże się z pewnym ryzykiem. Jeśli chcesz bezpiecznie uczestniczyć w tej atrakcji, weź pod uwagę swoje umiejętności i warunki (takie jak lokalizacja, pogoda i sprzęt).
Każda atrakcja może zostać anulowana z pełnym zwrotem kosztów w ciągu 24 godzin od jej zakupu lub co najmniej 7 dni przed jej rozpoczęciem.
Zasady dotyczące komunikacji
Zawsze komunikuj się za pośrednictwem Airbnb. Aby chronić swoje płatności, nigdy nie przekazuj środków ani nie komunikuj się poza aplikacją lub stroną Airbnb.
W atrakcji może wziąć udział maksymalnie 9 gości. Muszą oni mieć ukończone 6 l. We will adapt the hike speed based on the groups capabilities. Make sure to communicate any request and limitations openly before or during the experience. Safety first…
A must: Comfortable shoes (e.g. hiking, running shoes) with good grip sole Recommended: Average condition, sure-footedness, 1l of drinking water, jacket Experience is subjected to weather conditions
Atrakcje Airbnb są sprawdzane pod kątem jakości
Atrakcje Airbnb są sprawdzane pod kątem jakości
Prowadzone przez lokalnych mieszkańców, którzy są dumni ze swojej małej ojczyzny i którzy kochają to, co robią.

W małej grupie nigdy nie "zaginiesz w tłumie".

Sprawdzamy wszystkie atrakcje pod kątem tego, czy uczestnicy będą mogli zobaczyć mało dostępne miejsca.
Wanderlust: a Hiking Day in the Alps