Yacht cruise with avocado toast buffet
Yacht cruise with avocado toast buffet
Liczebność grupy
Do 6 osób
Obejmuje
Jedzenie, Wyposażenie
Yacht cruise with avocado toast buffet
Yacht cruise with avocado toast buffet
Liczebność grupy
Do 6 osób
Obejmuje
Jedzenie, Wyposażenie
A lazy yacht cruise in sunny So Cal style, with friends, food and tunes. Soak in the warm sun on our beanbags up top and rock out to your own music on our Bluetooth sound system. Enjoy the comforts of our 42ft Bertram-Trojan motor yacht with full kitchen and bathroom. We provide fresh whole ingredients for you to prepare your own perfectly loaded avocado toasts, BLTs, nutella-nana delights, or turkey sandwiches. There's fruit and cookies as well. We even provide full vegan and gluten free alternatives! Please note, you will be preparing your own toasts, we have to drive the yacht. This is a perfect lazy day on the water, As we slowly troll along you will see the beautiful Long Beach coast area and sweeping ocean vistas. We will also stop for a mini photoshoot on-the-water with the sun kissed coast as your backdrop. We sometimes even get up-close with wild sea lions or dolphins. Our experience is perfect for: Breakfast. Second Breakfast. Elevensies. Lunch. Afternoon Tea. Supper or Dinner! *Private groups? One $230 ticket is good for a private trip for just your group! We open up private trips on request, so message us and ask if we can accomodate your special day
We love sharing our 42ft Bertram yacht with all the new friends we meet as hosts! We are licensed, experienced and passionate guides and we love to do the small things that make a good trip great. Our passions include sport fishing, photography, marine life, and making others happy. Our yacht has been in the Christmas parade several years, and has even won awards the past 3 years! We look forward to guiding you around in style on the water. Dress for success! This trip includes a mini professional photoshoot, and you get all the digital files free! **To see all our 1 hour, 2 hour, 4 hour or custom experiences, click our profile and scroll down to where it says Jessica and Ryan's Experiences.**

Build your own avocado toast buffet. Let us know so we can also provide full menu alternatives for your vegan or gluten free…

Bean bags, Bluetooth music system, trolling rod, photoshoot, digital photos
Sekcja nawigacji dla stron recenzji
We are at Dock 1 inside the Rainbow Harbor waterfront at the core of downtown Long Beach. With the Rainbow lighted Lions Lighthouse as the centerpiece. This is our downtown departure point. The area is a scenic wonderland and also one of the busiest ports in the world. You'll be on our yacht. We put bean bags on the bow for you to soak in the sun or snuggle up with your special someone while you blast your own playlist. Lazy day magic.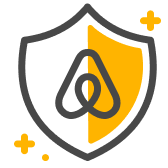 Bezpieczeństwo gości
Aktywność na świeżym powietrzu nie zawsze jest w pełni bezpieczna; udział w tej atrakcji  wiąże się z pewnym ryzykiem. Jeśli chcesz bezpiecznie uczestniczyć w tej atrakcji, weź pod uwagę swoje umiejętności i warunki (takie jak lokalizacja, pogoda i sprzęt).
Każda atrakcja może zostać anulowana z pełnym zwrotem kosztów w ciągu 24 godzin od jej zakupu lub co najmniej 7 dni przed jej rozpoczęciem.
Zasady dotyczące komunikacji
Zawsze komunikuj się za pośrednictwem Airbnb. Aby chronić swoje płatności, nigdy nie przekazuj środków ani nie komunikuj się poza aplikacją lub stroną Airbnb.
W atrakcji może wziąć udział maksymalnie 6 gości. Muszą oni mieć ukończone 16 l. *Children under age 16 are allowed on private group trips ONLY. **Anyone may purchase a private group trip for only $230 to have the boat and music to yourselves!…
Don't worry about getting seasick! The yacht experiences minimal motion while on this type of cruise. Do NOT bring heels. Beachwear is fine, but always bring a heavy coat too! The wind chill sometimes makes it very cold, even in summer. Tipping your crew is always appropriate but not expected
Atrakcje Airbnb są sprawdzane pod kątem jakości
Atrakcje Airbnb są sprawdzane pod kątem jakości
Prowadzone przez lokalnych mieszkańców, którzy są dumni ze swojej małej ojczyzny i którzy kochają to, co robią.

W małej grupie nigdy nie "zaginiesz w tłumie".

Sprawdzamy wszystkie atrakcje pod kątem tego, czy uczestnicy będą mogli zobaczyć mało dostępne miejsca.
Yacht cruise with avocado toast buffet