Snorkeling, Dipping, Swimming Varadero
Snorkeling, Dipping, Swimming Varadero
20 gości, którzy wzięli ostatnio udział w Twojej atrakcji, uznało ją za niesamowite przeżycie
Liczebność grupy
Do 14 osób
Obejmuje
Jedzenie, Napoje, Bilety, Transport, Wyposażenie
Język atrakcji
Angielski, Hiszpański
Snorkeling, Dipping, Swimming Varadero
Snorkeling, Dipping, Swimming Varadero
20 gości, którzy wzięli ostatnio udział w Twojej atrakcji, uznało ją za niesamowite przeżycie
Liczebność grupy
Do 14 osób
Obejmuje
Jedzenie, Napoje, Bilety, Transport, Wyposażenie
Język atrakcji
Angielski, Hiszpański
This is all day round trip ALL-INCLUSIVE, 12 Hours. We will head for an adventurous journey to Varadero from Havana. Varadero beach indeed is one of the most impressive in Cuba and the second-best beach in the world, but Varadero has to offer even more. To make our trip even more fun our first stop will be at Playa Coral. Where you will have the opportunity to feed more than 100 colorful species of fishes and to get to know the corals in the depth of turquoise water while we do snorkeling and I will make professional photos from you feeding the fish. Five minutes from there, Saturn Cave is waiting for us to jump from the rock into a 20 meters deep cristal sweet water. When the last photo has been taken and our appetite satiated (We will have lunch at the restaurant on the surface), we will start our trip to the most beautiful beach that human eyes ever saw (how Cristopher Columbus describe it). Now just remain to enjoy the salty water, sun, and powdery white sand on Varadero, a ride in Catamaran is include in this experience but only if the weather allows us (is a bonus Gift from us). The whole excursion would not be complete without the sunset and the best Piña Colada in the country while we'll enjoy the view from Bacunayagua's Bridge (the biggest bridge in Cuba), where the royal palm and the valley adorn our view.
More than 900 reviews and twice the amount of friends motivate us to create another experience but now in Varadero. I'm a professional 2-star CMAS diver since 2011 and creator of the experience Driving through the Cuban History and The Secret. Our team is formed by adventurers, travel lovers and explorers. We are here to make you fall in love in Cuba! The reduced opportunity to travel to another country has encouraged us to explore every corner of our own country and that is exactly why it becomes our passion. When you put in one place a diver lover, nature lover and swimmer you are getting exactly this experience.

Lunch for you and the fish, meal, drinks, coffee, and as much alcohol as you can drink.

Along the trip, I'll provide water, all kinds of drink and alcohol and for the finale the best piña colada in the country.

Entrance for Saturn Cave are include in this experience and a ride in a Catamaran ⛵ as a surprise if the weather allow us.

TRANSPORT from the meeting point to all the places we'll visit and back to your place. Also, a ride in CATAMARAN (is a bonus…

I'll provide the full equipment for Snorkeling, also profesional photos and videos made with our Go Pro hero 7 black for you…
Sekcja nawigacji dla stron recenzji
1-Playa Coral the spot of the highest concentration of sea life in the north part of Cuba with more than 100 colorful species of fishes and corals. 2-Saturn Cave impressive cave with a deep cristal sweet water. 3-Varadero Beach, the most beautiful beach along the island will delight you with the clearest water you ever saw. 4-Bacunayaguas bridge for the last, the tallest bridge in Cuba with an amazing view and the best piña colada ever.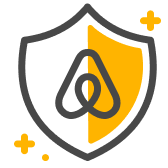 Bezpieczeństwo gości
Aktywność na świeżym powietrzu nie zawsze jest w pełni bezpieczna; udział w tej atrakcji  wiąże się z pewnym ryzykiem. Jeśli chcesz bezpiecznie uczestniczyć w tej atrakcji, weź pod uwagę swoje umiejętności i warunki (takie jak lokalizacja, pogoda i sprzęt).
Każda atrakcja może zostać anulowana z pełnym zwrotem kosztów w ciągu 24 godzin od jej zakupu lub co najmniej 7 dni przed jej rozpoczęciem.
Zasady dotyczące komunikacji
Zawsze komunikuj się za pośrednictwem Airbnb. Aby chronić swoje płatności, nigdy nie przekazuj środków ani nie komunikuj się poza aplikacją lub stroną Airbnb.
W atrakcji może wziąć udział maksymalnie 14 gości w dowolnym wieku.
Podczas tej atrakcji podawany będzie alkohol. Mogą go spożywać wyłącznie pełnoletni goście.
Please be punctual, try to be there from 7:40 am to 8:00 am My number and WhatsApp is +5352438416 and my IG @drivingcubanhistory The road is about 1hr & 30m, prepare for a chat. The weather can betray us some time please be considered, we are not Gods.
Atrakcje Airbnb są sprawdzane pod kątem jakości
Atrakcje Airbnb są sprawdzane pod kątem jakości
Prowadzone przez lokalnych mieszkańców, którzy są dumni ze swojej małej ojczyzny i którzy kochają to, co robią.

W małej grupie nigdy nie "zaginiesz w tłumie".

Sprawdzamy wszystkie atrakcje pod kątem tego, czy uczestnicy będą mogli zobaczyć mało dostępne miejsca.
Snorkeling, Dipping, Swimming Varadero