Views & Nature - hike around Budapest
Views & Nature - hike around Budapest
Liczebność grupy
Do 10 osób
Obejmuje
Jedzenie, Bilety, Wyposażenie
Views & Nature - hike around Budapest
Views & Nature - hike around Budapest
Liczebność grupy
Do 10 osób
Obejmuje
Jedzenie, Bilety, Wyposażenie
Trying to escape the concrete jungle of the busy city? Get ready to enjoy a unique daily hike in calm forests on the hills of Buda around the city. During a few hours walk in the beautiful nature, you are going to have breathtaking views on Budapest and hear interesting stories that you wouldn't find in any guide book. I will take you to all the secret spots and lead you on off-the-beaten-path trails, which are not even known by most of the locals either. During the hike I will teach you how to read trail markers so you can't get lost, even if you are alone without a map or GPS. I am a nature fan, I will also show you the little miracles of the woods. As I grew up here, you will have the chance to talk with me about life in Hungary, and there are no taboos in this conversation. Join me and receive your surprise after the hike, a little gift for completing the hiking tour. It is going to be a real refreshment after the crowded, noisy city, nature is going to fill you up with energy! :)
I grew up in Budapest and had been hiking in the hills of Buda since I was a kid, as my parents took me to discover the beautiful nature beyond the concrete jungle of the city. That is where and when my insatiable passion for hiking comes from, and this is the source of my vast knowledge of the hills. I am a professional tour guide with more than 5 years' experience, organizing hikes is a lot more than a venture for me, I have been doing it for many years now. I was the first one, who started doing daily hikes around the city, so if you want to have the original hiking experience, don't hesitate to book my hike! :) I really enjoy sharing the joy of discovering the hidden treasures of the Buda hills with visitors from all over the world.

strudel: dessert from a local buffet

tickets to use the public transport

certificate and badge about completing the tour
Sekcja nawigacji dla stron recenzji
We take a bus from the meeting point to reach the nature in a short time. I will take you to the best hiking spots and off-the-beaten-path trails through the hills and forests of Buda. We will visit many lookout places during our hike, you can enjoy panoramas on the city and on the countryside. Sounds exciting? Join me! :)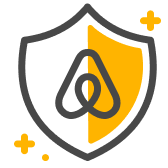 Bezpieczeństwo gości
Aktywność na świeżym powietrzu nie zawsze jest w pełni bezpieczna; udział w tej atrakcji  wiąże się z pewnym ryzykiem. Jeśli chcesz bezpiecznie uczestniczyć w tej atrakcji, weź pod uwagę swoje umiejętności i warunki (takie jak lokalizacja, pogoda i sprzęt).
Każda atrakcja może zostać anulowana z pełnym zwrotem kosztów w ciągu 24 godzin od jej zakupu lub co najmniej 7 dni przed jej rozpoczęciem.
Zasady dotyczące komunikacji
Zawsze komunikuj się za pośrednictwem Airbnb. Aby chronić swoje płatności, nigdy nie przekazuj środków ani nie komunikuj się poza aplikacją lub stroną Airbnb.
W atrakcji może wziąć udział maksymalnie 10 gości. Muszą oni mieć ukończone 8 l.
Come in comfortable street clothing, no special equipment needed, there will be easy trails or stairs, no hard climbs. If you don't find a suitable date for my experience, please contact me.
Atrakcje Airbnb są sprawdzane pod kątem jakości
Atrakcje Airbnb są sprawdzane pod kątem jakości
Prowadzone przez lokalnych mieszkańców, którzy są dumni ze swojej małej ojczyzny i którzy kochają to, co robią.

W małej grupie nigdy nie "zaginiesz w tłumie".

Sprawdzamy wszystkie atrakcje pod kątem tego, czy uczestnicy będą mogli zobaczyć mało dostępne miejsca.
Views & Nature - hike around Budapest