Airbnb 2019 Douro MostUniqueAccessExp
Airbnb 2019 Douro MostUniqueAccessExp
23 gości, którzy wzięli ostatnio udział w Twojej atrakcji, uznało ją za niesamowite przeżycie
Liczebność grupy
Do 14 osób
Obejmuje
Jedzenie, Napoje, Bilety, Transport, Wyposażenie
Airbnb 2019 Douro MostUniqueAccessExp
Airbnb 2019 Douro MostUniqueAccessExp
23 gości, którzy wzięli ostatnio udział w Twojej atrakcji, uznało ją za niesamowite przeżycie
Liczebność grupy
Do 14 osób
Obejmuje
Jedzenie, Napoje, Bilety, Transport, Wyposażenie
Airbnb awarded this tour in 2019 as the MOST UNIQUE ACCESS EXPERIENCE to Douro , based on consumers choice of authenticity, history and best customers feedback. We are very happy with the return of our guests about our commitment and passion for the Douro Valley ... Choose a personalized service, forget the touristic tours and get to know the authenticity and heart of the Douro Valley. without the stress of time from the other tours. We start to see the most breathtaking views of the Douro in a river cruize only for our private group with guides that will tell you all the stories of the Douro and explain what your eyes will see, all this with some snacks from the Douro and PORTO wine from a small producer. Next we will visit one of the most beautiful and oldest winery in Douro est.1588, see and touch the vineyards and taste a fantastic VINTAGE PORTO. Meanwhile, we will have lunch at a FARM-TO-TABLE CHEF with ORGANIC FOOD and drink 4 wines (2 whites/2 reds) including wines awarded worldwide. To end with a golden key, let's visit one of the first wine hubs in Douro Valley, a 3rd century wine village and one of the oldest churches in Portugal and Spain , the doors will be open only for our group. Lets learn the connection of the Romans , the nobbles and kings and the Catholic church with the Douro Valley wines. All this in a day that I promise you will be memorable for
I´m a software engineer but since the crisis of 2008 I started to share my house on airbnb to support my household ( +3.000 experiences as a airbnb host in Porto ) ... and I´m proud to have done, because of that my life have an acceleration and completely changed my destinies and professional horizons. For me airbnb has become a family business, where my wife, sons, uncles, cousins, nephews work along my side. I have the family as support in the business because I have high quality standards in the services that I provide to the entire airbnb community. Myself with my nephew Paulo (environmental engineer) and my cousin António (WINE ENTHUSIAST), we want to show you the Douro Valley with all our passion and energy to give you a day to remenber for all your life. We want u to be the best ambassadors of the Douro Valley...

Typical and authentic lunch in a GREEN CHEF restaurant with local foods, AWARDED TABLE WINES and OLIVE oil tastings

Taste the top of the port wine categories, taste a VINTAGE PORTO wines in one of the best and the oldest winery in Douro…

PRIVATE BOAT TOUR Take 1 hour private boat tour and see idylic landscapes, taste Douro snacks and drinks... with private…

LUXURY CAR All my tours are personalized and made in luxury cars, without protocols and no stress of time.

VIDEO/PHOTOS FILM Video film and photos about your day experience in the Douro Valley. Also a vintage video from Douro Valey…
Sekcja nawigacji dla stron recenzji
We will visit all the Douro valley, with me you will see everything in detail without pressure or stress of time to finish the tour. - Morning Boat Tour with morning snacks and drinks - Lunch in a GREEN CHEF restaurant in a local authentic village, awarded wines - Visit the vineyards and Porto wine tastings in the Oldest winery in Douro Valley est.1588 - Vist iconic places in Douro,, see the best scenic views, best spots in Douro Valley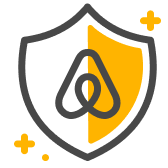 Bezpieczeństwo gości
Aktywność na świeżym powietrzu nie zawsze jest w pełni bezpieczna; udział w tej atrakcji  wiąże się z pewnym ryzykiem. Jeśli chcesz bezpiecznie uczestniczyć w tej atrakcji, weź pod uwagę swoje umiejętności i warunki (takie jak lokalizacja, pogoda i sprzęt).
Każda atrakcja może zostać anulowana z pełnym zwrotem kosztów w ciągu 24 godzin od jej zakupu lub co najmniej 7 dni przed jej rozpoczęciem.
Zasady dotyczące komunikacji
Zawsze komunikuj się za pośrednictwem Airbnb. Aby chronić swoje płatności, nigdy nie przekazuj środków ani nie komunikuj się poza aplikacją lub stroną Airbnb.
W atrakcji może wziąć udział maksymalnie 14 gości. Muszą oni mieć ukończone 10 l.
Podczas tej atrakcji podawany będzie alkohol. Mogą go spożywać wyłącznie pełnoletni goście.
Bring your camera, comfortable shoes and clothing appropriate to the season
Atrakcje Airbnb są sprawdzane pod kątem jakości
Atrakcje Airbnb są sprawdzane pod kątem jakości
Prowadzone przez lokalnych mieszkańców, którzy są dumni ze swojej małej ojczyzny i którzy kochają to, co robią.

W małej grupie nigdy nie "zaginiesz w tłumie".

Sprawdzamy wszystkie atrakcje pod kątem tego, czy uczestnicy będą mogli zobaczyć mało dostępne miejsca.
Airbnb 2019 Douro MostUniqueAccessExp