Wine Venture & Boat Trip in Douro Valley
Wine Venture & Boat Trip in Douro Valley
Liczebność grupy
Do 14 osób
Obejmuje
Jedzenie, Napoje, Bilety, Transport, Wyposażenie
Wine Venture & Boat Trip in Douro Valley
Wine Venture & Boat Trip in Douro Valley
Liczebność grupy
Do 14 osób
Obejmuje
Jedzenie, Napoje, Bilety, Transport, Wyposażenie
Come and see why we became awarded by Airbnb as being the Most Successful Hosts and Highest Rated Experiences for the last 2 years. We call it Commitment, Friendship and Passion for Culture, History and Wine. THE JOURNEY We start our day in Porto, heading to Douro Valley in a very comfortable Mercedes Van driving through spectacular roads. We want to let you immerse in breathtaking views in a Unesco World Heritage Site. It's time for a stop in a hidden viewpoint where you will have a great opportunity to take wonderful pictures. THE WINE AND SOMETHING MORE We will visit a stunning old winery where you will discover more about viticulture, winemaking and wine aging. You will learn about technical specifications of Douro Wines and their Terroir. Tasting their wines is embracing the whole region by feeling its aromas, flavours and complexity. NOT JUST WINE Before lunch, nothing fits better than 1 hour private cruise enjoying the breathtaking views with tasty snacks and drink. LAST BUT NOT LEAST We will drive you to another exclusive family-owned winery where we will enjoy a delicious home cooked Portuguese lunch pairing with their wines and then visiting their charming property. Please be in mind that we offer something that you couldn't have access on your own! Customer knows best: that's why we believe our reviews will tell you why we are the best Douro Valley Experience!
Ricardo, Bruno, José, Filipe &
The value of this Experience is in the people who are sharing all their knowledge and passion with people from all over the world. The founders of this Experience are Bruno & Ricardo with Hospitality Management background, who decided to transform their passion about Wine, Culture and History in a company called BL Heritage Tours. They love to share the beauties of this small but wonderful country. Getting onboard this adventure was Jose who have fallen in love about spending more time with visitors and sharing all his knowledge. Filipe is a citizen from the World who probably understand the language that he wants to speak (more than 5 languages). Beside of Wine he is a beer geek. The last but not least we have our kind Ana who changed the luxury hotels to come onboard this family spirit adventure, sharing our Culture with everyone...

Some snacks are provided during boat trip. At Lunch you will have a Home Cooked Portuguese meal with Starters, Main Dish and…

- We will offer 3 Wine Tastings commented in the 1st Winery. Another 4 Wine Tastings in the 2nd winery during Lunch plus…

Entrance in 2 Beautiful Wineries. You will discover more about viticulture, winemaking and wine aging. You will learn about…

Drive from Porto to Douro Valley in a very Comfortable Mercedes Van. You will have also 1 Hour Private Boat Trip with Snacks…

We love to take pictures. We some in a few viewpoints so, please bring your own camera/smartphone and let us take you tons of…
Sekcja nawigacji dla stron recenzji
- Meeting point in Porto city center - "Praça da Liberdade 126" - Then we will drive to Douro Region through Régua (or Sabrosa), they are old Portuguese cities - Stop in a panoramic spot over the Douro Valley for shooting photos & selfies - Visit a Winery & Wine tasting - 1 Hour Private Boat Trip - Visit a 2nd Winery and to enjoy a delicious Traditional Lunch with Wine Pairing - Back to Porto by a different route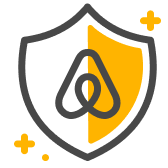 Bezpieczeństwo gości
Aktywność na świeżym powietrzu nie zawsze jest w pełni bezpieczna; udział w tej atrakcji  wiąże się z pewnym ryzykiem. Jeśli chcesz bezpiecznie uczestniczyć w tej atrakcji, weź pod uwagę swoje umiejętności i warunki (takie jak lokalizacja, pogoda i sprzęt).
Każda atrakcja może zostać anulowana z pełnym zwrotem kosztów w ciągu 24 godzin od jej zakupu lub co najmniej 7 dni przed jej rozpoczęciem.
Zasady dotyczące komunikacji
Zawsze komunikuj się za pośrednictwem Airbnb. Aby chronić swoje płatności, nigdy nie przekazuj środków ani nie komunikuj się poza aplikacją lub stroną Airbnb.
W atrakcji może wziąć udział maksymalnie 14 gości. Muszą oni mieć ukończone 16 l.
Podczas tej atrakcji podawany będzie alkohol. Mogą go spożywać wyłącznie pełnoletni goście.
- We can accommodate Vegan, Vegetarian, Gluten-free and Dairy-free for Lunch. Please alert us after finishing your booking.
Atrakcje Airbnb są sprawdzane pod kątem jakości
Atrakcje Airbnb są sprawdzane pod kątem jakości
Prowadzone przez lokalnych mieszkańców, którzy są dumni ze swojej małej ojczyzny i którzy kochają to, co robią.

W małej grupie nigdy nie "zaginiesz w tłumie".

Sprawdzamy wszystkie atrakcje pod kątem tego, czy uczestnicy będą mogli zobaczyć mało dostępne miejsca.
Wine Venture & Boat Trip in Douro Valley