Paddle through city to explore Osaka
Paddle through city to explore Osaka
Liczebność grupy
Do 5 osób
Obejmuje
Napoje, Bilety, Wyposażenie
Język atrakcji
angielski, chiński (uproszczony), japoński
Paddle through city to explore Osaka
Paddle through city to explore Osaka
Liczebność grupy
Do 5 osób
Obejmuje
Napoje, Bilety, Wyposażenie
Język atrakcji
angielski, chiński (uproszczony), japoński
Let's enjoy Osaka while paddling the waterway in a kayak. You'll discover new attractive viewpoints of the city that you've never seen before from land. You'll also enjoy the magnificent scenery of the Osaka Castle at sunset sometimes if you choose the later time activity and if the weather is good enough. During cherry blossom season, you'll be able to enjoy the cherry blossom scenery from both banks. We meet at the west exit of sakuranomiya station. Then it takes around 5mins to my small storage to take the boat by a wheel device by yourself to a soft sandbeach . After a short explanation of the kayak basics and the boat traffic rules of the city river, we'll start our trip from the beach that is easy enough to splashdown, even if it's your first time. I've been kayaking for a long time and think that the best part is the freedom. There are no tracks or traffic signals in the river. Like your own life, you control the kayak by yourself. You paddle with only your own power and feel a great sense of accomplishment when you arrive at your destination. I guarantee this will be an amazing, unforgettable experience, and I think you will fall love, both with kayaking and Osaka.
I began kayaking 20 years ago and started my kayak world tour over 10 years ago. I have been to over 10 countries and enjoy the different landscapes by kayak. Three years ago, I was really touched by the landscapes from the Osaka city river. Now I know this river very well, and I decided to share my excitement with people from different countries. I also speak Chinese, English, and Japanese for easier communication and understanding.

Mineral water I'll provide one 500-milliliter bottle per guest.

Photography service I'll take photos of you that you can download from online albums.

Kayak, gear, life jacket water proof rain coat,pants and water proof shoes(you can keep all of your belongs in my storage)
Sekcja nawigacji dla stron recenzji
We'll meet at the west exit of Sakuranomiya Station on the Osaka Loop Line. We will take about a five-minute walk to the warehouse, where you will get your kayak and walk with it by yourself by a wheel device for about three minutes to our starting point on the sandy beach. We'll then kayak along the Okawa River.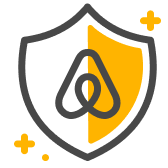 Bezpieczeństwo gości
Aktywność na świeżym powietrzu nie zawsze jest w pełni bezpieczna; udział w tej atrakcji  wiąże się z pewnym ryzykiem. Jeśli chcesz bezpiecznie uczestniczyć w tej atrakcji, weź pod uwagę swoje umiejętności i warunki (takie jak lokalizacja, pogoda i sprzęt).
Każda atrakcja może zostać anulowana z pełnym zwrotem kosztów w ciągu 24 godzin od jej zakupu lub co najmniej 7 dni przed jej rozpoczęciem.
Zasady dotyczące komunikacji
Zawsze komunikuj się za pośrednictwem Airbnb. Aby chronić swoje płatności, nigdy nie przekazuj środków ani nie komunikuj się poza aplikacją lub stroną Airbnb.
W atrakcji może wziąć udział 5 gości. Muszą oni mieć ukończone 7 l. Rodzice mogą uczestniczyć z dziećmi, o ile mają one mniej niż dwa lata. The river is calm and clean enough , you don't need any skill to enjoy this experience. But if you are a…
In winter, please wear warm.In summer, long sleeves and sunglasses are better. It depends on the persons, we have totally almost over 2 hrs on the river with the exception of the preparation.
Atrakcje Airbnb są sprawdzane pod kątem jakości
Atrakcje Airbnb są sprawdzane pod kątem jakości
Prowadzone przez lokalnych mieszkańców, którzy są dumni ze swojej małej ojczyzny i którzy kochają to, co robią.

W małej grupie nigdy nie "zaginiesz w tłumie".

Sprawdzamy wszystkie atrakcje pod kątem tego, czy uczestnicy będą mogli zobaczyć mało dostępne miejsca.
Paddle through city to explore Osaka