Perth Scenic River Tour and Luncheon
Perth Scenic River Tour and Luncheon
Liczebność grupy
Do 6 osób
Obejmuje
Napoje, Transport, Wyposażenie
Perth Scenic River Tour and Luncheon
Perth Scenic River Tour and Luncheon
Liczebność grupy
Do 6 osób
Obejmuje
Napoje, Transport, Wyposażenie
We will be exploring the Eastern end of Perth's beautiful Swan River from the comfort of our 24ft Sea Ray Deck Boat and enjoying a long luncheon at a riverside restaurant. This tour will include a leisurely scenic cruise down Perth's spectacular Swan River experiencing the local wildlife and a stunning view of Perth City from the water. We will be stopping along the way at one of Perth's spectacular riverside Restaurants where we will have a long luncheon whilst enjoying the view and getting to know one another. After lunch we will then continue our beautiful scenic cruise, returning home by approximately 3:30pm. Guests also have the option to be dropped off after lunch on our way home at either Crown Casino/Towers, East Perth or simply continue to our original departure point located approximately 20 minutes by train or car East of Perth City. We will depart the Marina at 11am sharp and spend approximately an hour and 30 minutes cruising the Swan River prior to lunch. Lunch is not included in the cost simply to allow flexibility in everyone's dietary requirements. Guests are able to choose what they would like from an extensive menu, eat and drink as much as you would like! Restaurants allow for Gluten Free, Vegan and Vegetarian Options.
Atrakcje Airbnb są sprawdzane pod kątem jakości
Atrakcje Airbnb są sprawdzane pod kątem jakości
Prowadzone przez lokalnych mieszkańców, którzy są dumni ze swojej małej ojczyzny i którzy kochają to, co robią.

W małej grupie nigdy nie "zaginiesz w tłumie".

Sprawdzamy wszystkie atrakcje pod kątem tego, czy uczestnicy będą mogli zobaczyć mało dostępne miejsca.
Im the founder of YoloPerth, an events based company that creates unique experiences for groups of friends, singles and couples alike typically aged 25 - 45. I have been actively involved in hosting events in Perth, Western Australia for the last 7 years including nightlife events, sporting events, guided tours and domestic and international adventure tours. My background also includes 20 years in the Australian Aviation industry which has taken me to places all over Australia and around the world. I have a strong background in Flight Instruction and a passion for teaching. I have currently been employed as a Airline Captain for Virgin Australia for the last 12 years. I have lived in many overseas countries including Canada, America, Malaysia and the Philippines. I am passionate and love what I do and love to share this with others!

Bottled Water

24ft Sea Ray Sundeck Boat, Maximum 10 person capacity, All safety equipment on board.

Life Jackets
Sekcja nawigacji dla stron recenzji
The Swan River is home to many local wildlife such as Western Australia's Black Swans, Pelicans and numerous other bird species. The riverside restaurant location is unique in itself and provides amazing river and city views. It is located in the heart of the city at Elizabeth Quay.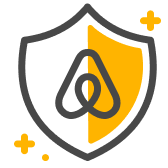 Bezpieczeństwo gości
Aktywność na świeżym powietrzu nie zawsze jest w pełni bezpieczna; udział w tej atrakcji  wiąże się z pewnym ryzykiem. Jeśli chcesz bezpiecznie uczestniczyć w tej atrakcji, weź pod uwagę swoje umiejętności i warunki (takie jak lokalizacja, pogoda i sprzęt).
Każda atrakcja może zostać anulowana z pełnym zwrotem kosztów w ciągu 24 godzin od jej zakupu lub co najmniej 7 dni przed jej rozpoczęciem.
Zasady dotyczące komunikacji
Zawsze komunikuj się za pośrednictwem Airbnb. Aby chronić swoje płatności, nigdy nie przekazuj środków ani nie komunikuj się poza aplikacją lub stroną Airbnb.
W atrakcji może wziąć udział maksymalnie 6 gości. Muszą oni mieć ukończone 5 l.
The Perth River Tour and Luncheon is subject to weather conditions. I will endeavour to notify you as soon as possible if the weather is not suitable for this activity on your chosen date.
Perth Scenic River Tour and Luncheon