Walk in the heart of the Dolomites
Walk in the heart of the Dolomites
Liczebność grupy
Do 8 osób
Walk in the heart of the Dolomites
Walk in the heart of the Dolomites
Liczebność grupy
Do 8 osób
My favorite area in the Dolomites is the Alta Badia valley. My wife Katarina and I will meet at 8:45am at the Snack Bar Corf in Corvara and head off on one of the many world class hikes from there utilizing the incredible cable car system to avoid big ascents and get up onto the plateaus and to the best trails and the best views. I choose the hikes according to the group and the weather but after leading thousands of people over the years I am very good at matching the right people with the right trail. People can walk at their own pace and there is always more walking one can do at the end of the day. We'll stop along the way for coffee and bathroom breaks at refugios (hut) and have a fabulous lunch at a mountains lodge and sample local delicacies. We will then hike back down to the valley or people can take a chair lift down., and we may even stop for a beer and or a delicious strudel on the way down. We usually are back in Corvara by 3-4 pm. We have small day packs, water bottles and hiking poles for everyone and even rain jackets which you rarely need in this area. On the hike we will talk about the local customs, culture, history, geology and geography of the area which is fascinating. We could live anywhere in the world and we have chosen this area as our summer base - spend a fun day on the trail with us and you will understand why we love the Dolomites!
I left my native Australia at the age of 24 with a small backpack, a passport and a one-way ticket to Kathmandu, and 36 years later I am still on that same trip! I was a professional international mountaineering guide for 25 years and 11 years ago I visited and fell in love with the Dolomites and have spent every summer there since. The Dolomites are considered the world's most beautiful mountains and in 2009 became one of the few U.N.E.S.C.O. World Heritage Nature Sites. With 6,000 miles of hiking trails and signs in 2 or 3 languages it is a confusing place - but I have found the best trails with the best views. I met my wife Katarina in the Dolomites and she now joins me on the trail. We love meeting new people and would love to teach you about the rich history, geology, geography, culture and traditions of this incredible area.

We provide small day packs, water bottles and hiking poles. We also have extra rain jackets and warm layers if necessary…
We will be in the Alta Badia valley in the heart of the Dolomites which is a beautiful Tyrolean village of less than 1,000 people. Signs are in three languages - Italian, German and the local dialect of Ladin. From the village of Corvara we can take a number of different cable cars or trail heads and head off on the perfect hike according to the weather and your desires, fitness and experience. The goal will be to have an amazing and fun time.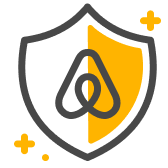 Bezpieczeństwo gości
Aktywność na świeżym powietrzu nie zawsze jest w pełni bezpieczna; udział w tej atrakcji  wiąże się z pewnym ryzykiem. Jeśli chcesz bezpiecznie uczestniczyć w tej atrakcji, weź pod uwagę swoje umiejętności i warunki (takie jak lokalizacja, pogoda i sprzęt).
Każda atrakcja może zostać anulowana z pełnym zwrotem kosztów w ciągu 24 godzin od jej zakupu lub co najmniej 7 dni przed jej rozpoczęciem.
Zasady dotyczące komunikacji
Zawsze komunikuj się za pośrednictwem Airbnb. Aby chronić swoje płatności, nigdy nie przekazuj środków ani nie komunikuj się poza aplikacją lub stroną Airbnb.
W atrakcji może wziąć udział maksymalnie 8 gości. Muszą oni mieć ukończone 10 l. Guests must be able to walk for 4 - 6 hours with breaks every hour on a variety of walking surfaces. There is some up and some down but not a great deal. I modify the…
With over 36 years guiding experience and after taking over 100 groups on week long walking tours in the Dolomites - people of all fitness levels and experience, from age 8 to 89 - I know which hikes to take people on so that everyone will have a great time and there is always more if folk want more
Atrakcje Airbnb są sprawdzane pod kątem jakości
Atrakcje Airbnb są sprawdzane pod kątem jakości
Prowadzone przez lokalnych mieszkańców, którzy są dumni ze swojej małej ojczyzny i którzy kochają to, co robią.

W małej grupie nigdy nie "zaginiesz w tłumie".

Sprawdzamy wszystkie atrakcje pod kątem tego, czy uczestnicy będą mogli zobaczyć mało dostępne miejsca.
Walk in the heart of the Dolomites
Nowa atrakcja