5 in 1: Day Trip Jungle & Waterfalls
5 in 1: Day Trip Jungle & Waterfalls
Liczebność grupy
Do 15 osób
Obejmuje
Jedzenie, Napoje, Bilety, Transport
5 in 1: Day Trip Jungle & Waterfalls
5 in 1: Day Trip Jungle & Waterfalls
Liczebność grupy
Do 15 osób
Obejmuje
Jedzenie, Napoje, Bilety, Transport
8.40 am - 9.00 am: Meet at Whitter Village, which can be EASILY reachable from any location within Montego Bay area. 9.00 am - 11.00 am: Go along seaside scenic road, with a rest stop at our first location at #1 The Columbus Park. This is the place where Europeans first arrived in Jamaica. 11.00 am - 11.15 am: #2 Fern Gully. Go through the rainforest with 300 varieties of ferns and see how sun rays are breaking through lianes . 11.15 am - 12.45 pm: #3 Shaw Park and Waterfall Garden. The walk through a botanical garden with a huge waterfall and no tourists. This place is off the beaten path, yet holds the variety of most Caribbean plants. Perfect for nature lovers. 12.45 pm - 3.00 pm: #4 Irie Blue Hole 18 waterfalls. Hike the jungle trail for 10 mins, walk up the waterfalls, enjoy waterfall massage, swim in shallow waters, crawl through a cave and feel like Indiana Jones! 3.00 pm - 4.30 pm: #5 Calby's Place. Meet our friend Rasta Calby and visit his garden, where you can have a hammock picnic with Jamaican patties for lunch and splash in the river. 4.30 pm - 6.30 pm: Return to Montego Bay and taxi drops you off at your Airbnb/hotel location.
NOTE: Inquire about dates if none available! Your Hosts: Irina and Derrick My name is Irina. I'm an entrepreneur, traveller and Airbnb superhost. I live in Jamaica and I've been exploring the island since 2014 to find amazing OFF THE BEATEN PATH places, and I can now share them with our guests! Derrick is my Jamaican friend and one of the best guides in Jamaica. He's officially qualified Tourist Board professional, guide and driver, but he prefers to use his knowledge and skills to take guests FAR from popular tourist attractions (tourist traps) and show the REAL Jamaica for true travellers

Jamaican Patties IMPORTANT: Please let us know if you are VEGETARIAN

Water and Soda

Entrance fees All entrance fees are INCLUDED in the TRIP! Woohoo!

15 seater van, driven by Derrick, an experienced professional who's licensed to carry the public on tours.
Sekcja nawigacji dla stron recenzji
Day trip from 9 am to 6.30 pm. From Montego Bay to Ocho Rios (about 2 hours by taxi), explore the Rainforest in Saint Ann Parish, high up in the hills. We'll see a historical place, Columbus Park, as a rest stop and then explore 2 waterfall settings (a total of 20 waterfalls: Irie Blue Hole and Shaw Park). We'll visit rasta Calby's place deep in the rainforest and go through Fern Gully, which is a road built through former river floor.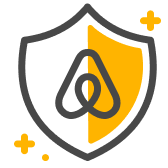 Bezpieczeństwo gości
Aktywność na świeżym powietrzu nie zawsze jest w pełni bezpieczna; udział w tej atrakcji  wiąże się z pewnym ryzykiem. Jeśli chcesz bezpiecznie uczestniczyć w tej atrakcji, weź pod uwagę swoje umiejętności i warunki (takie jak lokalizacja, pogoda i sprzęt).
Każda atrakcja może zostać anulowana z pełnym zwrotem kosztów w ciągu 24 godzin od jej zakupu lub co najmniej 7 dni przed jej rozpoczęciem.
Zasady dotyczące komunikacji
Zawsze komunikuj się za pośrednictwem Airbnb. Aby chronić swoje płatności, nigdy nie przekazuj środków ani nie komunikuj się poza aplikacją lub stroną Airbnb.
W atrakcji może wziąć udział maksymalnie 15 gości. Muszą oni mieć ukończone 10 l. You should be moderately fit You should NOT be afraid of water
You should be moderately FIT to walk/hike for over 1 hour and be able to climb stairs. You do NOT have to know how to swim, we can provide life jackets, BUT you should not be afraid of water.
Atrakcje Airbnb są sprawdzane pod kątem jakości
Atrakcje Airbnb są sprawdzane pod kątem jakości
Prowadzone przez lokalnych mieszkańców, którzy są dumni ze swojej małej ojczyzny i którzy kochają to, co robią.

W małej grupie nigdy nie "zaginiesz w tłumie".

Sprawdzamy wszystkie atrakcje pod kątem tego, czy uczestnicy będą mogli zobaczyć mało dostępne miejsca.
5 in 1: Day Trip Jungle & Waterfalls