Liczebność grupy
Do 8 osób
Liczebność grupy
Do 8 osób
We will ride snowmobiles, you will learn all about the locals' favorite mode of winter transportation during a spin on our comfortable snowmobiles. There are different tours and routes for all of you, the thrill of driving a snowmobile, to get a taste of what it's like while getting close to nature. You follow your guide across the frozen rivers and through the untouched woodlands. During the tour, you make short stops for snapping pictures and enjoying the sights of the mountain before driving back to the starting point. I'll show you the heart of the mountain and my restored sleds, the unique chance to see the snowmobile heritage from 1960, when Joseph-Armand Bombardier introduced his own snowmobile using an open-cockpit one-or two-person form. You will have the unique chance to ride my old school snowmobiles: Ski Doo Nordik 50, Arctic Cat Zl 600 and legendary (James Bond's Yamaha Vmax 600 LE). If you're looking for a true arctic knowledge in Bulgaria, this is the tour for you! If you're planning on finding the perfect destination to ride a snowmobile, you'll want somewhere with great scenery, and of course somewhere where snowmobiling is actually possible, Bulgarian mountains are the best choice for travel addicts and tourists, snowmobiling is a fun experience and a great way to explore a new destinations.
My name is Zvezdo, I am a snowmobiler. If you open the dictionary, this is just "a person who drives a snowmobile" but if you take a look, this is up in the castle on a cloud. I bought my first snowmobile from French Alpine Army. The model was the legendary Ski Doo Nordic. I spent one year in restoration project and the result was fantastic, well running "oldies but goodies" sled. Step by step I restored other 3 snowmobiles for the Bulgarian National Film Center. Every restoration project was a step in the right direction and jump on the bandwagon, I added some more snowmobiles to my collection. Very soon I realized the best time to turn my hobby into job (without losing the passion) and 2014, I joined the association of Snowmobile Safety Instructors. I am ready to share my knowledge and experience with You.

We provide snowmobiles, guide and fuel for the sleds. Transport to the starting point is not included. Your adventure will…
Sekcja nawigacji dla stron recenzji
The trails we'll be driving on, are near Sofia, in Rila mountain, as about 3000m above sea level, ski centre "7 Rila Lakes". Our tours are adapted to all level snowmobilers, suitable for beginners and advanced. Depends on snow/weather conditions, we can climb Peak "Zekiritza" 1938m for unforgettable views, lots of snow and many surprises. "Après skii" outdoor hot mineral pool in Sapareva Bania can be your Happy End of the day.
Dostępność
Zaoszczędź 20%, rezerwując z 2-tygodniowym wyprzedzeniem.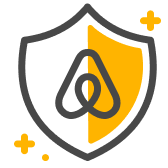 Bezpieczeństwo gości
Aktywność na świeżym powietrzu nie zawsze jest w pełni bezpieczna; udział w tej atrakcji  wiąże się z pewnym ryzykiem. Jeśli chcesz bezpiecznie uczestniczyć w tej atrakcji, weź pod uwagę swoje umiejętności i warunki (takie jak lokalizacja, pogoda i sprzęt).
Każda atrakcja może zostać anulowana z pełnym zwrotem kosztów w ciągu 24 godzin od jej zakupu lub co najmniej 7 dni przed jej rozpoczęciem.
Zasady dotyczące komunikacji
Zawsze komunikuj się za pośrednictwem Airbnb. Aby chronić swoje płatności, nigdy nie przekazuj środków ani nie komunikuj się poza aplikacją lub stroną Airbnb.
W atrakcji może wziąć udział maksymalnie 8 gości. Muszą oni mieć ukończone 18 l. All the sleds are "easy ride" with finger throttles that even grandma can drive.
The tours are depending on weather conditions, we have "spare" alternative locations in case of no snow or bad weather. All of them reveal a stunning views, due to well situated at 1350-2000 m.
Atrakcje Airbnb są sprawdzane pod kątem jakości
Atrakcje Airbnb są sprawdzane pod kątem jakości
Prowadzone przez lokalnych mieszkańców, którzy są dumni ze swojej małej ojczyzny i którzy kochają to, co robią.

W małej grupie nigdy nie "zaginiesz w tłumie".

Sprawdzamy wszystkie atrakcje pod kątem tego, czy uczestnicy będą mogli zobaczyć mało dostępne miejsca.