Explore Victoria's great running routes
Explore Victoria's great running routes
Liczebność grupy
Do 8 osób
Obejmuje
Jedzenie, Transport, Wyposażenie
Explore Victoria's great running routes
Explore Victoria's great running routes
Liczebność grupy
Do 8 osób
Obejmuje
Jedzenie, Transport, Wyposażenie
We'll meet at the parking lot of a beautiful regional park (I can also provide transportation for a minimum of 2 people within Victoria) and walk a short distance to a beach where there are washroom facilities. Here I will explain the details of the running route, what to expect along the way in terms of running surfaces and terrain, and distances to key points and photo stops (you'll want to capture the many spectacular lake and mountain views!) Our run begins with an easy (and mostly flat!) lakeshore trail before branching out to include a variety of beautiful west coast terrains. Runners will love the delightful, undulating single track technical trails that weave through the forest and moss-covered meadows. The trail will wind through stands of Arbutus, Douglas fir, Garry Oak, a variety of flora and hidden vistas that open to rocky knolls and scenic mountain and lake views that only locals will know. The run will last one hour, and will include a total of 20 minutes of uphill running, with the remainder being flat or downhill. We'll stop for pictures and a water/stretch break at several scenic vistas. We'll end the run at the lakeside (by the washroom facilities), then walk a short distance back to the parking lot to cool down.
Welcome to Victoria, the Running Mecca of Canada! As a long time local of this beautiful city, Michael was probably running before he was born. He has raced everything from track and cross country, to relays, road races and marathons. However his love of running is not about racing so much as exploring... the joy of discovering what lies around the next corner, over the next hill, down the next lane. Michael is an experienced running coach, and has degrees in Human Performance and Chiropractic. Let his passion for running and intimate knowledge of the best trail and road routes in the Victoria area help you create a truly memorable running experience!

A snack and water bottle will be provided. Please advise if you have allergies for the snack.

Pick up and drop off is available upon request 24 hours in advance. A minimum of 2 people is needed for this service.

A small running pack is available upon request. Photos can also be taken and made available to each participant following the…
Our runs explore the multitude of intertwining trails that only locals know at Thetis Lake Regional Park. As a local and long time runner in the Victoria area, I know the best running trails and scenic outlooks in this outstanding park. Home to delicate spring wildflowers, Garry oak and Arbutus ecosystems, Douglas-fir forest and a beautiful lake for swimming & picnicing, this park offers some of the most spectacular running to be found anywhere.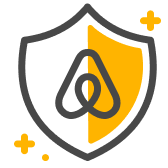 Bezpieczeństwo gości
Aktywność na świeżym powietrzu nie zawsze jest w pełni bezpieczna; udział w tej atrakcji  wiąże się z pewnym ryzykiem. Jeśli chcesz bezpiecznie uczestniczyć w tej atrakcji, weź pod uwagę swoje umiejętności i warunki (takie jak lokalizacja, pogoda i sprzęt).
Każda atrakcja może zostać anulowana z pełnym zwrotem kosztów w ciągu 24 godzin od jej zakupu lub co najmniej 7 dni przed jej rozpoczęciem.
Zasady dotyczące komunikacji
Zawsze komunikuj się za pośrednictwem Airbnb. Aby chronić swoje płatności, nigdy nie przekazuj środków ani nie komunikuj się poza aplikacją lub stroną Airbnb.
W atrakcji może wziąć udział maksymalnie 8 gości. Muszą oni mieć ukończone 14 l. This trail run is planned for one hour. However, I can accommodate runners of all levels and am happy to take novice runners on shorter runs at a pace that's comfortable…
Oficjalny dokument tożsamości
Musisz zrobić sobie zdjęcie (tzw. selfie) i musi ono pasować do zdjęcia w Twoim dowodzie tożsamości. Airbnb chce w ten sposób potwierdzić, kto dokładnie weźmie udział w atrakcji. Jest to procedura jednorazowa.
Please note: I can pick you up, or meet you at the start of the run. Be sure to email me 24 hours in advance of your run if you require transportation. Please indicate your running level (beginner, intermediate, advanced-with average run distances) so I can plan a route to best suit your ability.
Atrakcje Airbnb są sprawdzane pod kątem jakości
Atrakcje Airbnb są sprawdzane pod kątem jakości
Prowadzone przez lokalnych mieszkańców, którzy są dumni ze swojej małej ojczyzny i którzy kochają to, co robią.

W małej grupie nigdy nie "zaginiesz w tłumie".

Sprawdzamy wszystkie atrakcje pod kątem tego, czy uczestnicy będą mogli zobaczyć mało dostępne miejsca.
Explore Victoria's great running routes
Nowa atrakcja