HIKE BASE TO TOP TIBIDABO MOUNTAIN
HIKE BASE TO TOP TIBIDABO MOUNTAIN
Liczebność grupy
Do 8 osób
HIKE BASE TO TOP TIBIDABO MOUNTAIN
HIKE BASE TO TOP TIBIDABO MOUNTAIN
Liczebność grupy
Do 8 osób
There is lots of routes to consider when hiking to the top of Tibidabo but our route will be a total of 12km with 300m elevation gain and form a loop ascending from the right and finishing with one of our favourite trails the Camino de las Aguas. This trail runs parallel to Barcelona and follows the path along with stunning views of the city. We start the hike at the Penitents Station Underground and walking North, we pass the Funicular del Tibidabo and along the Carrettera de les Aguas, until you reach the Parking Aigues. The hike to the top of Tibidabo will take approximately 1 hr, where the vast majority of the trail will be through the canopy of the forest, perfect for Barcelonas hot summer days. Once at the top you'll find one of Europes oldest amusement park and a famous Roman Catholic Church called Temple Expiatori del Sagrat Cor, sitting at the summit of Tibidabo. The church sits prominently above Barcelona and can be seen from the distance, both from the city and further into the countryside. On route back down you'll follow the trail back down the other side of Tibidabo, into the canopy of the trees. Follow down the Stairs of the Font del Mont, until it opens up to the Carretera de les Aigües, my favourite part of the hike.
Atrakcje Airbnb są sprawdzane pod kątem jakości
Atrakcje Airbnb są sprawdzane pod kątem jakości
Prowadzone przez lokalnych mieszkańców, którzy są dumni ze swojej małej ojczyzny i którzy kochają to, co robią.

W małej grupie nigdy nie "zaginiesz w tłumie".

Sprawdzamy wszystkie atrakcje pod kątem tego, czy uczestnicy będą mogli zobaczyć mało dostępne miejsca.
Experienced Mountaineer, who has been hiking in Catalunya for many years and throughout the world. A trained British Summer Mountain Leader, Jamie offers hiking tours throughout Catalonia, Pyrenees and Scotland. Jamie loves the outdoors and the holistic effects it has on the body and mind. We have designed an epic days hiking that'll allow you have a truly once in a lifetime experience. We have carefully designed our hiking tour to a maximum of eight persons to ensure on a personable day in nature and make certain it's the appropriate level, for you to 100% experience the best day possible. From a leisurely hike to mountain peaks. #OneLifeHikeIt Instagram@JAMIEKERRBCN WWW.JKERR.NET

Fresh seasonal fruit for snacks throughout hike.
Sekcja nawigacji dla stron recenzji
Tibidabo sits on the hills of the Collserola National Park to the north of Barcelona. A great area on the doorstep of Barcelona, for road cycling, mountain biking, trail running and hiking. Tibidabo has a height of 512 meters and is the largest peak in the national park. Other places we'll visit include: Camino de las Aguas, Catholic Church, Torre de Collserola, which is a communication tower that was built in 1991 for the 1992 Summer Olympics.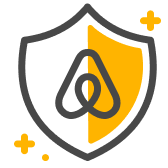 Bezpieczeństwo gości
Aktywność na świeżym powietrzu nie zawsze jest w pełni bezpieczna; udział w tej atrakcji  wiąże się z pewnym ryzykiem. Jeśli chcesz bezpiecznie uczestniczyć w tej atrakcji, weź pod uwagę swoje umiejętności i warunki (takie jak lokalizacja, pogoda i sprzęt).
Każda atrakcja może zostać anulowana z pełnym zwrotem kosztów w ciągu 24 godzin od jej zakupu lub co najmniej 7 dni przed jej rozpoczęciem.
Zasady dotyczące komunikacji
Zawsze komunikuj się za pośrednictwem Airbnb. Aby chronić swoje płatności, nigdy nie przekazuj środków ani nie komunikuj się poza aplikacją lub stroną Airbnb.
W atrakcji może wziąć udział 8 gości. Muszą oni mieć ukończone 18 l. Rodzice mogą uczestniczyć z dziećmi, o ile mają one mniej niż dwa lata.
Please note the hike is open to all fitness levels and can be adapted to your levels. If the start is not suitable, also please let us know and if possible we can accommodate an alternative time to suit you best.
HIKE BASE TO TOP TIBIDABO MOUNTAIN