The creative flow of Zagreb, guided tour
The creative flow of Zagreb, guided tour
Liczebność grupy
Do 10 osób
The creative flow of Zagreb, guided tour
The creative flow of Zagreb, guided tour
Liczebność grupy
Do 10 osób
My tours will tell you all about Zagreb's history, but with a twist; how did the artists of the past live in this historical, yet urban town? How do they live now and where can we find them? Delve into the legends not so well known amongst the general public and see some hidden spots with romantic stories about local, real people. Get to know the town and its breathing, become one with the pulse of the city life. We will start our tour with the classics: getting to know our whereabouts and seeing a basic layout of the city, with some spicy secret information on the city's underground. After this, we will peruse the central square where some hidden gems are hiding in plain sight. We will then take off to the Upper town, known as Gradec, to delve into the most ancient history of the city, and find some ateliers of local artists, as well as galleries for artists of the past. Also, what better place to dive into legends than the historical Upper town? After about an hour we will once again descend to the center and we will discuss some of the greatest Croatian writers. Slowly we will start our tour of the more modern part of the city, the Lower town. Its magnificent parks and local buzz on the streets will instantly make you feel like one of us! Cruising through the urban streets, we will talk about music and the social scene in Zagreb, and finish with a great pint of local beer.
Atrakcje Airbnb są sprawdzane pod kątem jakości
Atrakcje Airbnb są sprawdzane pod kątem jakości
Prowadzone przez lokalnych mieszkańców, którzy są dumni ze swojej małej ojczyzny i którzy kochają to, co robią.

W małej grupie nigdy nie "zaginiesz w tłumie".

Sprawdzamy wszystkie atrakcje pod kątem tego, czy uczestnicy będą mogli zobaczyć mało dostępne miejsca.
I came to Zagreb to discover the city, but this city made me discover myself! Wanting to share that experience, I decided to become one of its certified tour guides. I was born in Holland, raised on the Croatian countryside and became a grown-up in the city of Zagreb. I have always had an interest in story-telling, and I believe it's the local, candid stories that make a city so alive, so I spend my time searching for captivating tales about artists, writers , musicians and local people from the present and past that lived their lives and honed their crafts in this town. Local legends are another source of my inspiration, as well as small gems of information hiding in plain sight that very few people know anything about. I hope to share this with you and let you feel the warm embrace of Zagreb!
Sekcja nawigacji dla stron recenzji
First we visit the main square, then the Upper town through a tunnel with the most fascinating story. We pass through 'Art park', a place of meeting for modern artists. Optional: the atelier of Meštrović, the most famous Croatian sculptor. A visit to the cathedral. Optional: a walk to the atelier of a ceramic artist. We descend to the Lower town and peruse the parks, check out the "scene" of the city. Optional: a walk through the Botanical garden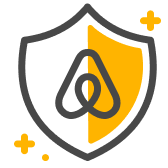 Bezpieczeństwo gości
Aktywność na świeżym powietrzu nie zawsze jest w pełni bezpieczna; udział w tej atrakcji  wiąże się z pewnym ryzykiem. Jeśli chcesz bezpiecznie uczestniczyć w tej atrakcji, weź pod uwagę swoje umiejętności i warunki (takie jak lokalizacja, pogoda i sprzęt).
Każda atrakcja może zostać anulowana z pełnym zwrotem kosztów w ciągu 24 godzin od jej zakupu lub co najmniej 7 dni przed jej rozpoczęciem.
Zasady dotyczące komunikacji
Zawsze komunikuj się za pośrednictwem Airbnb. Aby chronić swoje płatności, nigdy nie przekazuj środków ani nie komunikuj się poza aplikacją lub stroną Airbnb.
W atrakcji może wziąć udział maksymalnie 10 gości w dowolnym wieku.
Sometimes the square is crowded with fairs and concerts, but our meeting place usually stays untouched. Please note that Zagreb is a living city with lots of events going on throughout the year, so some of our itinerary may change accordingly, as well as the artists we visit.
The creative flow of Zagreb, guided tour