We will meet in Stanhope in Weardale just a short drive out from Durham city. From here we will take a walk out of the village up onto the rugged North Pennines Area of Outstanding Natural Beauty. The AONB is full of history as well as wildlife. There are plenty of things of interest for the keen historian, bird spotters and wild flower enthusiasts. My task is to help you learn how to look for and observe reptiles and amphibians in the wild, without disturbing them. Learning from someone who is passionate helps to overcome fears and prejudices. So my perfect guests are those who really aren't that keen on reptiles and amphibians. Some people have a real fear of snakes or even frogs. These fears are often learned from others and are based on myth and a lack of understanding. I used to be afraid of spiders, but by learning about them I have become a big fan. So I do understand how phobias can manifest. After our circular walk back into the village we can pop into one of the cafes for some refreshments. The walks will last no more than 3 hours. There are some steep climbs and some of the terrain is rough ground so good walking boots are recommended. A good level of fitness is advisable. Bring binoculars if you have them and a good camera. Keep in mind North Pennine weather can be very changeable so be prepared. After our food you are free to explore the dales or return to Durham.
Odpowiedzialne interakcje

Wszyscy gospodarze muszą przestrzegać wytycznych opracowanych we współpracy z World Animal Protection (światową organizacją zajmującą się ochroną zwierząt).

Troskliwi i doświadczeni gospodarze

Ucz się między innymi od biologów, ekologów i rolników.

Poznaj ponad 300 gatunków zwierząt, od alpak po zebry.
Hello I'm John Grundy and I have worked in reptile and amphibian conservation for many years. I am so passionate about these animals and feel inspired to educate people of all ages and backgrounds about them. I have worked for the National Trust and a local wildlife trust in managing habitat for reptiles and amphibians (herpetofauna is the collective term) as well as surveying populations across the county. Yes! I actually get paid to wander round in the sunshine looking for lizards and snakes. I never would have believed that when I was a kid growing up and spending all my time doing just that. I also worked for a charity rescuing exotic pet reptiles that were no longer wanted by their owners. With my specific skill set I can inspire people to gain respect for and find these secretive animals. We'll also look at the other flora and fauna

Close focus binoculars
Our first place to explore is Ashes quarry which runs along the back of Stanhope. Nature is gradually taking back control of this old limestone quarry and there are many interesting features, topics of historical interest as well as wildlife. From the quarry we climb further up into the moors of Weardale. Managed for grouse and grazed by hardy sheep the disused mine workings make for a stark but beautiful landscape. From the moors we head back.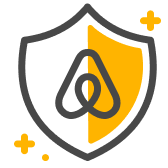 Bezpieczeństwo gości
Aktywność na świeżym powietrzu nie zawsze jest w pełni bezpieczna; udział w tej atrakcji  wiąże się z pewnym ryzykiem. Jeśli chcesz bezpiecznie uczestniczyć w tej atrakcji, weź pod uwagę swoje umiejętności i warunki (takie jak lokalizacja, pogoda i sprzęt).
Każda atrakcja może zostać anulowana z pełnym zwrotem kosztów w ciągu 24 godzin od jej zakupu lub co najmniej 7 dni przed jej rozpoczęciem.
Zasady dotyczące komunikacji
Zawsze komunikuj się za pośrednictwem Airbnb. Aby chronić swoje płatności, nigdy nie przekazuj środków ani nie komunikuj się poza aplikacją lub stroną Airbnb.
W atrakcji może wziąć udział maksymalnie 6 gości. Muszą oni mieć ukończone 18 l. Be sensibly prepared for all weathers while out on the walks as well as tough terrain. There are steep drops in the quarry we visit and large deep ponds. Bring a small…
Oficjalny dokument tożsamości
Musisz zrobić sobie zdjęcie (tzw. selfie) i musi ono pasować do zdjęcia w Twoim dowodzie tożsamości. Airbnb chce w ten sposób potwierdzić, kto dokładnie weźmie udział w atrakcji. Jest to procedura jednorazowa.
The main target of these walks is to hopefully find reptiles and amphibians. However please understand that these animals are very secretive and the weather can have a major influence on whether or not they come out. I can not guarantee sightings. Walks may have to re schedule due to the weather.
Snakes and cakes in Stanhope
Nowa atrakcja