Skiing in the Mountains of Park City
Skiing in the Mountains of Park City
Liczebność grupy
Do 10 osób
Skiing in the Mountains of Park City
Skiing in the Mountains of Park City
Liczebność grupy
Do 10 osób
Perched in the Wasatch Mountain Range, Park City sits at 7000 feet above sea level. It is guarded by a collection of iconic mountains of the Wasatch and Uinta and is home to some of the best snow in the United States. This discovery trip is perfectly suited for intermediate skiers who can comfortably handle blue runs. With hundreds of miles of piste and backcountry skiing, the slopes at Park City, Canyons, and Deer Valley are loaded with impressive runs. We will warm up with some gentle blues before progressing onto steeper blues and black diamonds that dive down below the treeline. The top of Park City offers us long and winding blues, with the option to go off-trail and explore the famous glades of Utah. The goal of this discovery adventure is to get you familiar with Park City mountains, teach you some riding tips, and how to find quality pockets of terrain. Ideally, we will ride together when you first get to the resorts in order for you to maximize your potential for the rest of your trip. After some thrilling runs, we'll unbind our skis to grab lunch, and plan how to maximize the rest of your day on the slopes. If you are in a group of 3 or more then you can contact me to hear about an interesting discount. I can also coordinate with you skiing at other Utah mountains as well.
The famed alpine town of Park City is a classic in Utah and features a flurry of quality ski runs on sun-kissed slopes. Home in the mountains is certified instructor and incredibly fun and friendly Matt, whose love of the mountains inspires him to share the snow-fuelled magic with others. With years of experience and vast knowledge of the terrain, Matt aims to offer the ultimate skiing/riding experiences under safe and enjoyable conditions. Matt will be your prime point of contact during the booking process and help answer any questions that you may have.
Park City, a famous ski resort town in the Wasatch Mountain Range. in Utah. It sits at 7,000 feet above sea level.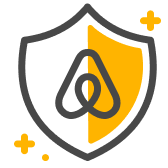 Bezpieczeństwo gości
Aktywność na świeżym powietrzu nie zawsze jest w pełni bezpieczna; udział w tej atrakcji  wiąże się z pewnym ryzykiem. Jeśli chcesz bezpiecznie uczestniczyć w tej atrakcji, weź pod uwagę swoje umiejętności i warunki (takie jak lokalizacja, pogoda i sprzęt).
Każda atrakcja może zostać anulowana z pełnym zwrotem kosztów w ciągu 24 godzin od jej zakupu lub co najmniej 7 dni przed jej rozpoczęciem.
Zasady dotyczące komunikacji
Zawsze komunikuj się za pośrednictwem Airbnb. Aby chronić swoje płatności, nigdy nie przekazuj środków ani nie komunikuj się poza aplikacją lub stroną Airbnb.
W atrakcji może wziąć udział maksymalnie 10 gości. Muszą oni mieć ukończone 10 l.
Atrakcje Airbnb są sprawdzane pod kątem jakości
Atrakcje Airbnb są sprawdzane pod kątem jakości
Prowadzone przez lokalnych mieszkańców, którzy są dumni ze swojej małej ojczyzny i którzy kochają to, co robią.

W małej grupie nigdy nie "zaginiesz w tłumie".

Sprawdzamy wszystkie atrakcje pod kątem tego, czy uczestnicy będą mogli zobaczyć mało dostępne miejsca.
Skiing in the Mountains of Park City
Nowa atrakcja