Hiking with a Photographer - GOG
Hiking with a Photographer - GOG
Liczebność grupy
Do 10 osób
Hiking with a Photographer - GOG
Hiking with a Photographer - GOG
Liczebność grupy
Do 10 osób
We will be meeting at Parking Lot #14 in Garden of the Gods. We will jump right in to introductions and I will ensure that everyone has water before we start your adventure! Our hike is considered an easy hike and will be a mile long it total. While doing our hike there will be many photography opportunities along the way. About ¾ of the way through our hike we will be stopping at on of my favorite rock formations within the Garden of the Gods Park, and it is one that a lot of people do not seem to go, unless they are locals. There are different types of wildlife in the area that I have seen here before; this includes but is not limited to, bear, dear, big horn sheep, squirrels, chipmunks, as well as many different types of birds. We will stop in different areas along the trail to take pictures. As far as the pictures are concerned, we will stop at some places that I already have in mind, and any other places that you may see along the way. There is no limit on the number of pictures that we will take, expect 60 edited pictures at a minimum. We will also talk about some of the history of Garden of the Gods and the Colorado Springs area. I have lived in the Colorado Springs area since 2004 and have hiked many miles within Garden of the Gods. I would love to share my passions with you!
I am the Owner of Breathtaking Moments Photography, which is a Veteran and family owned company. I have lived in the Colorado Springs area since 2004, and have been doing photography since the late 90's. I love to be outdoors and to hike! I have hiked 1000s of miles on the trails in and around Colorado Springs and Colorado. I have worked with many different people with many different experience levels and I truly believe that everyone should get out and experience Colorado! I have spent a lot of time taking pictures of people, pets, wildlife, and landscapes. Some of the places around Colorado Springs offer such amazing views, I can't wait to show you some of my favorite places, that the books do not yet tell you about.

I will have bottles of water with me; however, they are plastic bottles so if you have your own water bottle that you could…
Garden of the Gods offers rock formations, mountain landscapes, wildlife, and beautiful scenery. We will see different rock formations some up-close and some off in the distance. This is a gorgeous place to hike, enjoy nature and best of all, have amazing pictures that capture you're wonderful experience in this amazing place. I love Colorado and photography and would love to share my passions with you.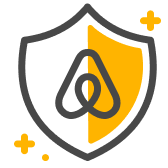 Bezpieczeństwo gości
Aktywność na świeżym powietrzu nie zawsze jest w pełni bezpieczna; udział w tej atrakcji  wiąże się z pewnym ryzykiem. Jeśli chcesz bezpiecznie uczestniczyć w tej atrakcji, weź pod uwagę swoje umiejętności i warunki (takie jak lokalizacja, pogoda i sprzęt).
Każda atrakcja może zostać anulowana z pełnym zwrotem kosztów w ciągu 24 godzin od jej zakupu lub co najmniej 7 dni przed jej rozpoczęciem.
Zasady dotyczące komunikacji
Zawsze komunikuj się za pośrednictwem Airbnb. Aby chronić swoje płatności, nigdy nie przekazuj środków ani nie komunikuj się poza aplikacją lub stroną Airbnb.
W atrakcji może wziąć udział maksymalnie 10 gości w dowolnym wieku. Guests should wear shoes that are comfortable to walk in, if for any reason you would like your pictures taken in other shoes we can always carry them in with us.
Be prepared for the weather. If you have any questions or concerns my personal cell phone number is, 708-415-7799.
Atrakcje Airbnb są sprawdzane pod kątem jakości
Atrakcje Airbnb są sprawdzane pod kątem jakości
Prowadzone przez lokalnych mieszkańców, którzy są dumni ze swojej małej ojczyzny i którzy kochają to, co robią.

W małej grupie nigdy nie "zaginiesz w tłumie".

Sprawdzamy wszystkie atrakcje pod kątem tego, czy uczestnicy będą mogli zobaczyć mało dostępne miejsca.
Hiking with a Photographer - GOG
Nowa atrakcja