Trail running in the Dordogne - 5 day
Trail running in the Dordogne - 5 day
Run, Fun, Eat, Explore - Trail running fun, great food, great accommodation
Trail running in the Dordogne - 5 day
Trail running in the Dordogne - 5 day
Run, Fun, Eat, Explore - Trail running fun, great food, great accommodation
Come and join us for some trail running fun, suitable for all levels of runners. Run-Fun-Eat-Explore that is our motto. Nothing is a race, its all about enjoying the journey, seeing different places, running along little used trails, passing chateaux, moulins, ancient woodland, passing quaint little hamlets, seeing market towns, caves, truffle orchards, wooded valleys, rivers and streams. We have one base during your adventure as we stay in beautiful accommodation with a swimming pool (seasonal) The accommodation is a large fully renovated stone barn with its original wooden beams and stone work. Attached is the renovated "pigsty". All the buildings were formerly homes for truffle hunting pigs !! All meals are included, French breakfasts, lunches and dinners, all home cooked, regional, seasonal dinners. This area is renown for its gastronomic delights !! Truffles, strawberries, walnuts, cheeses, apples, all grown locally. This 5 day option give you the chance to see and explore lots of trails and interesting places.
Posiłki i zakwaterowanie wliczone w cenę

Wszystkie wyprawy są dokładnie zaplanowane, a wszystkie szczegóły, w tym noclegi i zajęcia, są dopięte na ostatni guzik.

Prowadzone przez mieszkańców

Wyprawy są prowadzone przez lokalnych ekspertów, którzy pokażą Ci swoją kulturę.

Otwarte drzwi do mało dostępnych miejsc

Poznawaj ludzi i odkrywaj miejsca, do których trudno dotrzeć na własną rękę.

4 śniadania, 4 obiady, 3 kolacje, deser

Woda, herbata, kawa

stodoła – 4 noce
As an ultra runner for many years I love the outdoors and exploring new trails and interesting places. I have successfully competed and been placed in self supported multi stage races, run ultra races around the world, UTMB, 100 mile races, mountain races, trail marathons and marathons. I am passionate about running and now my daughter, a personal trainer, also has joined me in competing in such races. I love where I live in France, it offers the perfect training ground for running and exploring. I have lived here for 20 years. Coming from a horsey background, a competitive rider in affiliated eventing, show jumping and dressage and a previous stallion owner and breeder I love the outdoors !! Running has now become my passion. I love training myself and my daughter for the fitness needed to race such challenging races.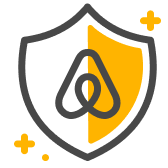 Bezpieczeństwo gości
Każda wyprawa organizowana jest zgodnie z wytycznymi branżowymi. Nawiązaliśmy współpracę ze stowarzyszeniem Adventure Travel Trade Association, ekspertem w branży podróżniczej, by razem określić najlepsze praktyki i najwyższe standardy bezpieczeństwa.
Każda atrakcja może zostać anulowana w ciągu 24 godzin od dokonania rezerwacji i otrzymasz pełny zwrot kosztów.
Zasady dotyczące komunikacji
Zawsze komunikuj się za pośrednictwem Airbnb. Aby chronić swoje płatności, nigdy nie przekazuj środków ani nie komunikuj się poza aplikacją lub stroną Airbnb.
W atrakcji może wziąć udział maksymalnie 8 gości. Muszą oni mieć ukończone 18 l. Poziom aktywności tej wyprawy: umiarkowany. Ideally guests need to be able to run 10km to get the most out of this experience. Most of our guests are runners who run 2-3…
Oficjalny dokument tożsamości
Musisz zrobić sobie zdjęcie (tzw. selfie) i musi ono pasować do zdjęcia w Twoim dowodzie tożsamości. Airbnb chce w ten sposób potwierdzić, kto dokładnie weźmie udział w atrakcji. Jest to procedura jednorazowa.
Normal running shoes are perfectly fine. All distances are approximate. We do not run flat out. We stop and look at things, take photos and enjoy the run, it it not a race. We cater for every level of run and most of our guests are runners who only run 2-3 times a week.
Wyprawa 5-dniowa
Trail running in the Dordogne - 5 day