Nature in Forgotten Chicago River Canals
Nature in Forgotten Chicago River Canals
Liczebność grupy
Do 6 osób
Obejmuje
Napoje, Wyposażenie
Nature in Forgotten Chicago River Canals
Nature in Forgotten Chicago River Canals
Liczebność grupy
Do 6 osób
Obejmuje
Napoje, Wyposażenie
Meet at the Bridgeport Art Center around 35th and Racine Ave. Greet the attendees. Explain safety instructions when Kayaking. Provide Life Vests. Provide Kayaks and Paddles. Provide draw string for Phone/Camera safety. Talk through safety on the water. Talk through the basics of Kayak instruction. Demo getting in and out of Kayak. Demo paddling in a Kayak. Provide Gatorade and bottled water. Explain this is not a rough water river but calm with minor wake from other boaters. Help the attendees into the Kayaks in the shallow water. Lead the Kayakers in about a 2 mile journey that will take about 90 -120 minute. Along the way discuss the history of the river from the late 19th century to current. Discuss the revitalization that is occurring in the river. Point out nature. Ducks, Geese, Turtles, Sea Gulls, Jumping Fish, Schools of hatch-ling and fingerling fish. The evolution of the river has paralleled the growth of Chicago. Like most rivers in the world near populated areas the Chicago river had begun being used by people for commerce, washing, waste, garbage and as modernity encroached a new era of reclamation begins. Discuss the businesses and new development along the river on the south side and how they have changed over the years and some have stayed the same. Return to the starting point. Assist the Attendees exiting the river. Collect items used.
I am an IT professional by day and a naturalist/camper/hiker/kayak-er that makes his passions come true in the heart of the city. I am a history buff and appreciator of Chicago's history especially surrounding the Chicago river. I am a natural conversationalist and find great joy in welcoming visitors to the city and sharing what I know with them. Fairly adept at public speaking especially on topics I have great passion. I am a Super Host and have great reviews.

Gatorade, Diet Coke, bottled water

Kayak, Life Vest, Paddle, Dongle for Phones/Camera
Bridgeport Art Museum, Chicago sewer district pumping station, under the I-55, under the Ashland Orange line station, Park 571, Canal Port Park, paddle down the channels between Damon Ave and Loomis St. then return.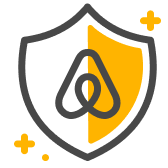 Bezpieczeństwo gości
Aktywność na świeżym powietrzu nie zawsze jest w pełni bezpieczna; udział w tej atrakcji  wiąże się z pewnym ryzykiem. Jeśli chcesz bezpiecznie uczestniczyć w tej atrakcji, weź pod uwagę swoje umiejętności i warunki (takie jak lokalizacja, pogoda i sprzęt).
Każda atrakcja może zostać anulowana z pełnym zwrotem kosztów w ciągu 24 godzin od jej zakupu lub co najmniej 7 dni przed jej rozpoczęciem.
Zasady dotyczące komunikacji
Zawsze komunikuj się za pośrednictwem Airbnb. Aby chronić swoje płatności, nigdy nie przekazuj środków ani nie komunikuj się poza aplikacją lub stroną Airbnb.
W atrakcji może wziąć udział maksymalnie 6 gości. Muszą oni mieć ukończone 10 l. Be comfortable and confident in water, knowing how to swim is required. No intentional splashing. As you see wildlife ahead take your paddle out of the water and drift…
Oficjalny dokument tożsamości
Musisz zrobić sobie zdjęcie (tzw. selfie) i musi ono pasować do zdjęcia w Twoim dowodzie tożsamości. Airbnb chce w ten sposób potwierdzić, kto dokładnie weźmie udział w atrakcji. Jest to procedura jednorazowa.
Swimming and comfort in water is a must. It is extremely rare you would tip. Wear summer attire. Wear footwear that you can stand in the river with as you get in to the kayak. This is a moderate physical activity. Must be comfortable sitting upright at 90 degrees. Be healthy. Sun Protection.
Atrakcje Airbnb są sprawdzane pod kątem jakości
Atrakcje Airbnb są sprawdzane pod kątem jakości
Prowadzone przez lokalnych mieszkańców, którzy są dumni ze swojej małej ojczyzny i którzy kochają to, co robią.

W małej grupie nigdy nie "zaginiesz w tłumie".

Sprawdzamy wszystkie atrakcje pod kątem tego, czy uczestnicy będą mogli zobaczyć mało dostępne miejsca.
Nature in Forgotten Chicago River Canals
Nowa atrakcja