Off-piste ski and safety in Val Gardena
Off-piste ski and safety in Val Gardena
Liczebność grupy
Do 10 osób
Off-piste ski and safety in Val Gardena
Off-piste ski and safety in Val Gardena
Liczebność grupy
Do 10 osób
Located in the extreme north in the region of South Tyrol, the Val Gardena has all the ingredients for a world-class ski resort. With quality access to deep powder snow, top facilities and scenic surroundings, Val Gardena is one of the best resorts in Europe. This trip is created for beginners of off-piste skiing who want to make the transition from groomed runs to carving their own tracks off-piste. So long as you can master on-piste runs and have a good level of fitness you're ready for this wilder adventure. I will teach you the fundamentals of mountain safety during the day so you will feel comfortable leading your own off-piste adventures in the future. We begin in the morning with a 15-minute safety check before heading to the lift. With a combination of skiing and practical learning, you'll spend the day learning the essentials. You will get to use and understand all the necessary safety equipment, such as the transceiver, probe and shovel. You will build your risk management skills and how to read avalanche forecasts, understand how to assess the wind, which is the main cause of avalanches, and how to rescue someone from an avalanche. Val Gardena offers supreme views of rugged snow-cloaked spires that glisten from the winter sun. Capture these breathtaking sights while you descend the wild slopes. If you're a group of 3 or more then contact me for a discount.
Learn the fundamentals of mountain safety while off-piste skiing in the Dolomite Mountains of Val Gardena. Join Gauthier and Etienne, an IFMGA mountain guide, the most prestigious mountain certification on the planet. and ski instructor who was born and raised in the Dolomite mountains of northern Italy. His passion for the mountains spread from his parents, who are keen mountaineers, and it was his dad who watched over him as he slowly developed his skills at a young age. Many years later, Etienne has taken countless groups with him to share the love of the mountains, with his constant aim being to fulfil your outdoor ambitions in a fun and professional manner. Gauthier will be your main point of contact during your whole booking process.
Val Gardena, located in the extreme north of Italy in the region of South Tyrol. It has all the ingredients for a world-class ski resort.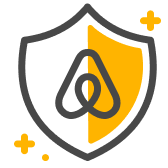 Bezpieczeństwo gości
Aktywność na świeżym powietrzu nie zawsze jest w pełni bezpieczna; udział w tej atrakcji  wiąże się z pewnym ryzykiem. Jeśli chcesz bezpiecznie uczestniczyć w tej atrakcji, weź pod uwagę swoje umiejętności i warunki (takie jak lokalizacja, pogoda i sprzęt).
Każda atrakcja może zostać anulowana z pełnym zwrotem kosztów w ciągu 24 godzin od jej zakupu lub co najmniej 7 dni przed jej rozpoczęciem.
Zasady dotyczące komunikacji
Zawsze komunikuj się za pośrednictwem Airbnb. Aby chronić swoje płatności, nigdy nie przekazuj środków ani nie komunikuj się poza aplikacją lub stroną Airbnb.
W atrakcji może wziąć udział maksymalnie 10 gości. Muszą oni mieć ukończone 10 l. Guests need to be able to ski groomed slopes comfortably.
If you need to rent equipment then you can check out a number of rentals including Intersport Rent, located on Str. Meisules, 275, 39048 Selva di Val Gardena BZ. And remember to buy a lift pass that covers the area.
Atrakcje Airbnb są sprawdzane pod kątem jakości
Atrakcje Airbnb są sprawdzane pod kątem jakości
Prowadzone przez lokalnych mieszkańców, którzy są dumni ze swojej małej ojczyzny i którzy kochają to, co robią.

W małej grupie nigdy nie "zaginiesz w tłumie".

Sprawdzamy wszystkie atrakcje pod kątem tego, czy uczestnicy będą mogli zobaczyć mało dostępne miejsca.
Off-piste ski and safety in Val Gardena
Nowa atrakcja