Cycling da Vinci's Renaissance Tuscany
Cycling da Vinci's Renaissance Tuscany
Explore Leonardo's lands from Lucca to Vinci, sleeping in Tuscan estate
Cycling da Vinci's Renaissance Tuscany
Cycling da Vinci's Renaissance Tuscany
Explore Leonardo's lands from Lucca to Vinci, sleeping in Tuscan estate
On this three-day trip you'll explore a uniquely wonderful corner of Tuscany - the lands of Leonardo da Vinci - starting in lovely renaissance Lucca, pedaling the Tuscan countryside, and experiencing a Tuscan country estate just outside Vinci, the medieval hamlet that the renowned Renaissance Man called home. On your first day, you'll arrive in Lucca where our guide will meet you and fit your bikes, before departing on a ride on the best-preserved medieval walls and ramparts in Europe. Our guide will organize a group dinner to celebrate our first day together. The next day we'll bike as a group through lovely Tuscan countryside to Vinci, visiting a medieval town on the way. We'll pedal slowly through vineyards and farms, olive groves and forests, with the Appuan Alps and the Apennines in view, taking in the scents and sounds of the lovely scenery. Once in Vinci, take time to visit the fascinating museums and enjoy an optional wine tasting at our lovely countryside farmhouse estate, set amongst vineyards and olive orchards - a real Tuscan experience. In the summer, pool time might also be on the books - relax by the pool and enjoy an early evening aperitivo with new friends! Set in a magnificent location, the Il Piastrino estate is truly enchanting. On your final day, continue exploring Vinci and its museums, go for a countryside walk, or relax and enjoy our country estate.
Posiłki i zakwaterowanie wliczone w cenę

Wszystkie wyprawy są dokładnie zaplanowane, a wszystkie szczegóły, w tym noclegi i zajęcia, są dopięte na ostatni guzik.

Prowadzone przez mieszkańców

Wyprawy są prowadzone przez lokalnych ekspertów, którzy pokażą Ci swoją kulturę.

Otwarte drzwi do mało dostępnych miejsc

Poznawaj ludzi i odkrywaj miejsca, do których trudno dotrzeć na własną rękę.

2 śniadania, 1 obiad

Wino, woda

hotel – 2 noce, willa – 1 noc

Sprzęt sportowy
I'm your Cycle Europe trip coordinator. Based in Italy, we are a family company rooted in the travel and cycling world since 1972. Founders Rick Price and Paola Malpezzi, and their daughters Monica and Maria Elena, have since made a life of sharing this passion. Convinced that cycling is the best way to slow down and see the world, we continue to search for unique experiences in amazing places, creating trips that help connect travelers with a destination and its people. Your tour will be hosted by our local tour leaders - special people like Michelle or Alain. Fascinated with exploration, adventure and travel, proud of their culture and tradition, our guides are local experts who love to share what they know. Skilled interpreters, locals with a global perspective, fun and energetic, they will help make your trip a cherished experience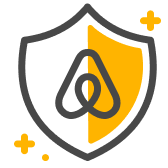 Bezpieczeństwo gości
Każda wyprawa organizowana jest zgodnie z wytycznymi branżowymi. Nawiązaliśmy współpracę ze stowarzyszeniem Adventure Travel Trade Association, ekspertem w branży podróżniczej, by razem określić najlepsze praktyki i najwyższe standardy bezpieczeństwa.
Każda atrakcja może zostać anulowana w ciągu 24 godzin od dokonania rezerwacji i otrzymasz pełny zwrot kosztów.
Zasady dotyczące komunikacji
Zawsze komunikuj się za pośrednictwem Airbnb. Aby chronić swoje płatności, nigdy nie przekazuj środków ani nie komunikuj się poza aplikacją lub stroną Airbnb.
W atrakcji może wziąć udział maksymalnie 10 gości. Muszą oni mieć ukończone 14 l. Poziom aktywności tej wyprawy: umiarkowany. This is a great tour for active people (who regularly engage in some light exercise) without much bicycle touring experience…
Podczas tej atrakcji podawany będzie alkohol. Mogą go spożywać wyłącznie pełnoletni goście.
Once you've reserved your spot, we'll send you detailed pre-travel info, like a packing list, our Italy travel planner, and detailed instructions for getting to and away from the tour start and ending location. Please note flights and transportation to the tour start are not included in price.
Wyprawa 3-dniowa
Cycling da Vinci's Renaissance Tuscany