Whale Watch and Fishing Combo Tour
Whale Watch and Fishing Combo Tour
Liczebność grupy
Do 6 osób
Obejmuje
Jedzenie, Napoje, Wyposażenie
Whale Watch and Fishing Combo Tour
Whale Watch and Fishing Combo Tour
Liczebność grupy
Do 6 osób
Obejmuje
Jedzenie, Napoje, Wyposażenie
Come and experience the difference!! Perfect for small or private groups and we love having families on board! Experiences for private groups now available! Get the best of both worlds and experience our combo trip for whale watching and fishing! No one else is offering this combined trip for beginner fishermen and marine mammal enthusiasts! Sail the coastline on a private boat and learn about the behaviors of migratory whales, great white sharks, dolphins and other marine life. Watch up close on the bow to see these majestic marine mammals and animals in their natural habitat. California sea lions are a guaranteed sighting! We consistently see pods of dolphins almost on a daily basis (90% chance). Whales will depend on season and migratory patterns, possibility of a great white sighting is rare unless during breeding season. Then our combo trip accommodates to allow some basic fishing! (Will require guests to purchase a one day California fishing license for anyone the age of 16 or over). Our excursions create many opportunities for close encounters while always adhering to MMPA and NOAA guidelines. If you don't see a date or time open, please message me to check for additional availability. I am often flexible on time and willing to add more trips for your convenience! Read my reviews!
I'm a licensed maritime captain with 30-plus years of experience on the water. My motto is to have no regrets and create unforgettable memories every chance you get. I love sharing unique experiences with those who have similar passions. If you don't see a date or time open, please message me to check for additional availability. I am often flexible on time and adding more trips for your convenience!

Chips and nuts Let me know of any dietary restrictions in advance

Soda and water Feel free to bring your own alcoholic beverages

Life jackets
Sekcja nawigacji dla stron recenzji
We'll head out of Dana Point Harbor to observe marine mammals from a sea worthy motor-powered vessel. The region is the continental shelf and home to some of the country's greatest dolphin and whale populations, so our direction will depend on them, but we'll be sailing along California's majestic coastline. Then we will slip in to shallower waters to throw in a line and catch a few fish! Great fun for all!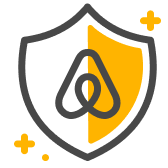 Bezpieczeństwo gości
Aktywność na świeżym powietrzu nie zawsze jest w pełni bezpieczna; udział w tej atrakcji  wiąże się z pewnym ryzykiem. Jeśli chcesz bezpiecznie uczestniczyć w tej atrakcji, weź pod uwagę swoje umiejętności i warunki (takie jak lokalizacja, pogoda i sprzęt).
Każda atrakcja może zostać anulowana z pełnym zwrotem kosztów w ciągu 24 godzin od jej zakupu lub co najmniej 7 dni przed jej rozpoczęciem.
Zasady dotyczące komunikacji
Zawsze komunikuj się za pośrednictwem Airbnb. Aby chronić swoje płatności, nigdy nie przekazuj środków ani nie komunikuj się poza aplikacją lub stroną Airbnb.
W atrakcji może wziąć udział maksymalnie 6 gości w dowolnym wieku. Fishing licenses can be purchased online at: https://www.ca.wildlifelicense.com/InternetSales/CustomerSearch/Begin
Podczas tej atrakcji podawany będzie alkohol. Mogą go spożywać wyłącznie pełnoletni goście.
Anyone fishing 16 years of age or over will require a fishing license. Bring a camera (GoPro, drone if possible), swimsuit, towel, sunscreen, sunglasses, warm layers, and binoculars (there's an extra pair on the boat). We also highly recommend motion sickness medication
Atrakcje Airbnb są sprawdzane pod kątem jakości
Atrakcje Airbnb są sprawdzane pod kątem jakości
Prowadzone przez lokalnych mieszkańców, którzy są dumni ze swojej małej ojczyzny i którzy kochają to, co robią.

W małej grupie nigdy nie "zaginiesz w tłumie".

Sprawdzamy wszystkie atrakcje pod kątem tego, czy uczestnicy będą mogli zobaczyć mało dostępne miejsca.
Whale Watch and Fishing Combo Tour