Secrets of the blue pearl tours
Secrets of the blue pearl tours
Liczebność grupy
Do 6 osób
Secrets of the blue pearl tours
Secrets of the blue pearl tours
Liczebność grupy
Do 6 osób
The experience of the bluecity is amazing my guest we will start from the big square which I will give information about the most touristic places and how chaouen was associated and after we will go to souika neighbor for some spots and after the others amazing places here than we will go to the river or the Head of the water which the source of water came from the deepest of the rif mountains and from there to the Spanish mosque we will see an amazing or panoramic view from up there to watch the sun going down and the old Madina and we will listen to our friends they playing music when we are seeing the view and is the most place I love and I will give you advice and recommend some beautiful places in the north that I love and I know because our North are have a lot of places to see of our history, the mountains and landscape here there's beautiful river in the region and some other very good places I'm so exciting to enjoy the time together during our tour and i will share the history with my emtion and i hope i will do my best to understand and be happy in my tour this is the most important thing that i want you to live this experience with me.
hello guest! My name is Hamza and I'm local living in chefchaouen the Blue city and I'm kind person and open minded and easygoing, my favorite sport is football and I like to sing with my friends. And I am 24 years old and ambitious in life! I love my city so much more than any other city in Morocco it's inspire me about the blue and moutains and people and others reasons and i be so happy to share about the history of my very old city and how it was before with war because our history is big and strong with so many adventures in the city and country and I will take you to the beautiful spots here in the pearl for having amazing pictures and the idea of coming to this unique places so be exicted for having wonderful experience in the blue city and it's will impact you when you walk inside the city you feel the happiness.

moroccan tea
Sekcja nawigacji dla stron recenzji
we will visit the best places in the city for beautiful pictures, local neighborhoods and "well-known" places. I will be taking candid shots as we roam, giving you lifelong memories. I am interested in a local experience and giving you the most moroccan local life and culture, so we will meet new people along the way to learn about the community here in Chefchaouen and visit the blue beautiful spots in the blue city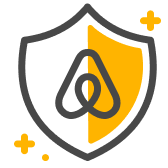 Bezpieczeństwo gości
Aktywność na świeżym powietrzu nie zawsze jest w pełni bezpieczna; udział w tej atrakcji  wiąże się z pewnym ryzykiem. Jeśli chcesz bezpiecznie uczestniczyć w tej atrakcji, weź pod uwagę swoje umiejętności i warunki (takie jak lokalizacja, pogoda i sprzęt).
Każda atrakcja może zostać anulowana z pełnym zwrotem kosztów w ciągu 24 godzin od jej zakupu lub co najmniej 7 dni przed jej rozpoczęciem.
Zasady dotyczące komunikacji
Zawsze komunikuj się za pośrednictwem Airbnb. Aby chronić swoje płatności, nigdy nie przekazuj środków ani nie komunikuj się poza aplikacją lub stroną Airbnb.
W atrakcji może wziąć udział maksymalnie 6 gości. Muszą oni mieć ukończone 18 l.
guests free to bring your own camera (option) and be prepared to discover the beautiful city of the blue city
Atrakcje Airbnb są sprawdzane pod kątem jakości
Atrakcje Airbnb są sprawdzane pod kątem jakości
Prowadzone przez lokalnych mieszkańców, którzy są dumni ze swojej małej ojczyzny i którzy kochają to, co robią.

W małej grupie nigdy nie "zaginiesz w tłumie".

Sprawdzamy wszystkie atrakcje pod kątem tego, czy uczestnicy będą mogli zobaczyć mało dostępne miejsca.
Secrets of the blue pearl tours