Eco-adventure tours with Captain Steve
Eco-adventure tours with Captain Steve
Liczebność grupy
Do 6 osób
Obejmuje
Napoje, Wyposażenie
Eco-adventure tours with Captain Steve
Eco-adventure tours with Captain Steve
Liczebność grupy
Do 6 osób
Obejmuje
Napoje, Wyposażenie
For those with a sense of adventure, couples and families alike, Capt. Steve offers a day trip to Boca Grande, an outlying island 17 miles West of Key West traveling through the back country of the Florida Keys National Marine Sanctuary. Boca Grande, a nesting bird habitat, has one of the largest natural sandy beach in the Florida Keys and last year hosted over 20 turtle nests. We pull the boat up on the shore and spend the day reef snorkeling, dolphin watching, picnicking, and taking a casual stroll along the beach observing wildlife. The Keys are a migratory path for eagles and falcons and butterflies. And some months the shore dances with an array of butterfly heading South. Our reefs host over 300 species of colorful tropical fish. Pods of bottle nose dolphins live year round in the Florida Keys and often are seen just offshore teaching their young to catch food. We stop along the way at the shipwreck of U.S.S. Coral that was owned by Henry Ford and was the largest private yacht in the world at 200 ft in 1900. NBC.Com Travel recently featured Captain Steve's Eco-Tours as the best of the FL Keys and Key West!
Captain Steve's Eco-adventure trips were recognized as the best in the FL Keys by NBC.Com Travel. Capt. Steve, a licensed USCG Captain with over 18,000 hours on the water and an extensive marine biology background from birds to fish, sea turtles and dolphins, and coral and ecology, charters his 25 ft. open-console Contender. Capt. Steve has lived in Key West for 26 years and is the owner/operator of the Atlantis House, a small boutique guesthouse that has been rated in the top 10 in the USA by BedandBreakfast.com and in the top 25 in the USA by Tripadvisor. Capt. Steve has been offering eco and snorkel trips for 20 years (though just listed on airb&b) and knows the local waters and best snorkel spots and hidden islands. He is also knowledgeable and passionate on the local history of the Florida Keys and Key West.

water is provided and you are welcome to bring any other beverage you prefer.

Snorkel gear and towels are provided as well as life jackets and noodles for snorkeling.
Sekcja nawigacji dla stron recenzji
We start from the Stock Island Yacht Club and Marina heading West into the back country of the FL Keys National Marine Sanctuary. Our destination Boca Grande is an outlying island 17 miles West. We pull the boat up on the beach walking along the shore observing wildlife. We stop at a 120 yr old shipwreck seeing sting rays on the sandy bottom & snorkel on a patch reef just off the island where we often see bottlenose dolphin with their you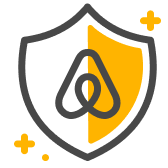 Bezpieczeństwo gości
Aktywność na świeżym powietrzu nie zawsze jest w pełni bezpieczna; udział w tej atrakcji  wiąże się z pewnym ryzykiem. Jeśli chcesz bezpiecznie uczestniczyć w tej atrakcji, weź pod uwagę swoje umiejętności i warunki (takie jak lokalizacja, pogoda i sprzęt).
Każda atrakcja może zostać anulowana z pełnym zwrotem kosztów w ciągu 24 godzin od jej zakupu lub co najmniej 7 dni przed jej rozpoczęciem.
Zasady dotyczące komunikacji
Zawsze komunikuj się za pośrednictwem Airbnb. Aby chronić swoje płatności, nigdy nie przekazuj środków ani nie komunikuj się poza aplikacją lub stroną Airbnb.
W atrakcji może wziąć udział maksymalnie 6 gości. Muszą oni mieć ukończone 18 l. Guests need to be able to swim if they are going to snorkel.
Oficjalny dokument tożsamości
Musisz zrobić sobie zdjęcie (tzw. selfie) i musi ono pasować do zdjęcia w Twoim dowodzie tożsamości. Airbnb chce w ten sposób potwierdzić, kto dokładnie weźmie udział w atrakcji. Jest to procedura jednorazowa.
After snorkeling while traveling back to Key West you bring a cover up. I do have an over size tee top on the boat for shade but an optional long sleeve shirt can help protect you from the sun. Please let Capt. Steve aware of any health issues bringing any medications if needed.
Atrakcje Airbnb są sprawdzane pod kątem jakości
Atrakcje Airbnb są sprawdzane pod kątem jakości
Prowadzone przez lokalnych mieszkańców, którzy są dumni ze swojej małej ojczyzny i którzy kochają to, co robią.

W małej grupie nigdy nie "zaginiesz w tłumie".

Sprawdzamy wszystkie atrakcje pod kątem tego, czy uczestnicy będą mogli zobaczyć mało dostępne miejsca.
Eco-adventure tours with Captain Steve