10 Days Bush to Beach Selous+Zanzibar
10 Days Bush to Beach Selous+Zanzibar
Satisfy your wildlife and beach life cravings with this magnificent safari
10 Days Bush to Beach Selous+Zanzibar
10 Days Bush to Beach Selous+Zanzibar
Satisfy your wildlife and beach life cravings with this magnificent safari
Dear guests, please inquire before proceeding to payment. Go to 'contact host'. We need to confirm availability before allowing you to pay. Over the course of the next 10 days, you will become acquainted with bush life and survival, you will learn to track wild animals, you will walk the bush, go on boat safaris and you will do plenty of game drives. End your holiday on Zanzibar Island with a relaxing beach getaway. Selous is the largest game reserve in Africa. In Zanzibar you will get the chance to learn about the historical background of the island and enjoy its beautiful beaches.
Wyprawy Airbnb – informacje
Odpowiedzialne interakcje

Wszyscy gospodarze muszą przestrzegać wytycznych opracowanych we współpracy z World Animal Protection (światową organizacją zajmującą się ochroną zwierząt).

Troskliwi i doświadczeni gospodarze

Ucz się między innymi od biologów, ekologów i rolników.

Poznaj ponad 300 gatunków zwierząt, od alpak po zebry.

9 kolacje, 8 śniadania, 2 obiady, inne

hotel – 9 nocy

samochód – 4 przejażdżki
Your hotel or at the airport
Hi, my name is Max and I am your Safarisource Booking Buddy. I grew up in Tanzania together with my sister Jessika, who is the founder of the safari travel platform Safarisource. I joined her in Cape Town in 2017 when we launched the start up. I studied business before that and now run sales and marketing. As children we would spend our weekends in Tanzanian game reserves. I love nature and want more people to experience it and engage in preserving it. I want to contribute to building a business-ecosystem that helps sustain and fund local tourism initiatives across Africa. That is why I joined Safarisource and that is why I'm so excited to be working with Airbnb.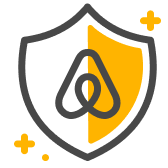 Bezpieczeństwo gości
Każda wyprawa organizowana jest zgodnie z wytycznymi branżowymi. Nawiązaliśmy współpracę ze stowarzyszeniem Adventure Travel Trade Association, ekspertem w branży podróżniczej, by razem określić najlepsze praktyki i najwyższe standardy bezpieczeństwa.
Każda atrakcja może zostać anulowana w ciągu 24 godzin od dokonania rezerwacji i otrzymasz pełny zwrot kosztów.
Zasady dotyczące komunikacji
Zawsze komunikuj się za pośrednictwem Airbnb. Aby chronić swoje płatności, nigdy nie przekazuj środków ani nie komunikuj się poza aplikacją lub stroną Airbnb.
W atrakcji może wziąć udział maksymalnie 6 gości. Muszą oni mieć ukończone 16 l. Poziom aktywności tej wyprawy: lekki. Please inquire before booking as there is no live availability. Private groups can book this safari nearly every day of the year…
Private Groups can be accommodated on nearly every day Price for Solo Traveler: $3944 USD Price per person for 2 people: $2690 USD Price per person for 3 people: $2375 USD Price per person for 4 people: $2055 USD Price per person for 5 people: $1830 USD Price per person for 6 people: $1645 USD
Wyprawa 10-dniowa
10 Days Bush to Beach Selous+Zanzibar